Editorial: 'Mulan' Debut On Disney+ Marks End Of The Line For Movie Theaters
On last week's Movie News Network podcast, I speculated Disney would eventually release Mulan and likely other titles direct to Disney+ for a price, given the unpredictability of the Coronavirus pandemic on theaters. I didn't expect the move would come so soon, but today everything changed for movies.
Disney announced today on its quarterly earnings call that Mulan, originally scheduled for release in the spring, will arrive on Disney+ on 9/4 as an in-app purchase for $29.99. I anticipated this move back in March, as theaters closed and the utter uncertainty of the pandemic scrambled the plans of movie studios and theaters alike.
With the pandemic eroding consumer confidence in going to the movies, and theatrical chains like AMC not helping by stepping on their own feet regarding mask policies, a move toward streaming for first-run films was inevitable. It does not seem likely theaters will open in a major way in the United States this year.
The $29.99 price tag is higher than I expected. I imagined at most $20. A surcharge for the film is necessary, as the studio needs to insulate the film against the loss of per-ticket profit in theaters (a single purchase for a family of four for example, rather than four separate ticket sales) and most importantly, recoup its investment.
$29.99 may seem steep, and on the face of it, it is. That being said, it is cheaper in the long run than that same family of four paying the average price for a ticket in the United States: $9.11. That adds up in a hurry to $36.44. Some may balk and say it's little difference, but it's enormous when factoring in concessions.
The real steal for frugal families, especially in such a time of economic peril, comes in paying a lot of money for popcorn, candy, drinks, and so on. At home, that price goes way down, and the cost-benefit analysis for a family right now changes dramatically. It changes for theaters, too. But not in a good way.
Disney described Mulan as an experiment on their earnings call today. It may be so. I expect it to be a successful one. With theaters still largely closed, economic uncertainty still likely high, and a lack of new content frustrating people still stuck at home, Mulan is going to open the floodgates for movies like Black Widow.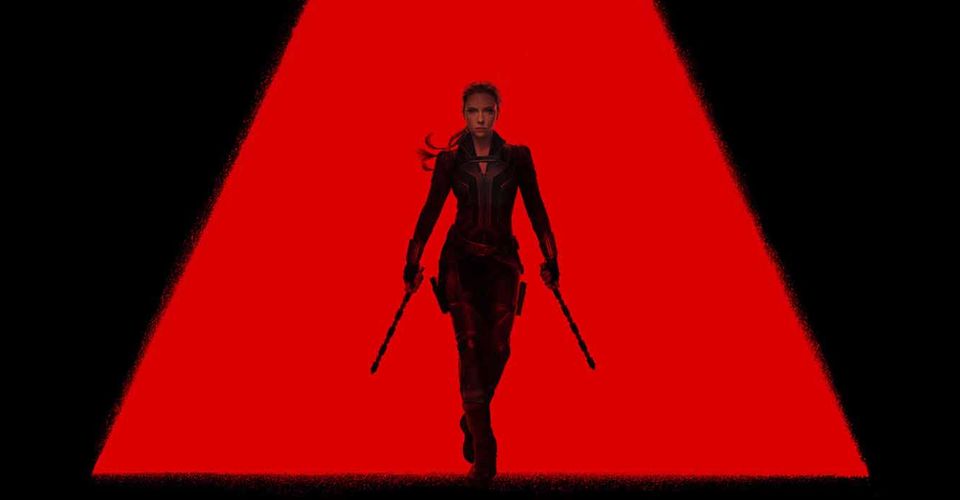 A movie like Black Widow can easily make a billion dollars and more at the global box office. But likely that was the hope for Mulan as well. If the Disney+ experiment goes well, and the pandemic remains a cloud over the world come November, then there is little to stop Black Widow from moving to Disney+ as well.
This marks the end of moviegoing as we know it. Streaming tilted audiences away from theaters in any case, and chains have already made concessions to this, evidenced in the recent deal between AMC Theaters and Universal to collapse the theatrical distribution window to just seventeen days.
No other studio is better positioned than Disney to accomplish this. Disney+ and Hulu provide ready-made platforms for the most recognizable brand in the world. If any studio can afford to experiment, it's Disney. The benefits for audiences are great. For theaters, they're a disaster.
It's hard to imagine a scenario where Disney, Sony, and others lean heavily into streaming debuts and then abandon healthy revenue streams they share with no one to go back to a model in which they split those same profits. Factor in a pandemic with no certainty of a vaccine, with gutted consumer confidence, and a need for revenue, and the writing is on the wall. We will never go to the movies the way we once did.
As a kid who stood in line for hours for Raiders of the Lost Ark, for Return of the Jedi, for The Phantom Menace, it's a loss. I love the movies. I love going to the movies. But the movies haven't been the movies for a long time now. The price, the inconvenience, the impracticality at the moment all conspire to degrade this institution.
In a few years, we will not surge into theaters for the opening weekend of the first MCU X-Men movie. We will hold giant watch parties at home the way we do for sporting events. No prohibition will be placed on having our phones out, so live real-time reaction to the film will only accelerate, changing the experience again.
Will movie theaters go away completely? No. Drive-ins have made a massive comeback during the pandemic. We hold on to what we love, like vinyl records and paperbacks, and we'll hold on to theaters. But they won't be the main way we consume movies.
Theaters will become a place we can watch first-run movies, but likely they'll be a place simply to luxuriate in the experience of going to the movies. We want the incredible sound. The fancy chair. The expensive popcorn. Some people will always go. But most people won't.
The main thing is that the movies themselves survive, and continue to bring entertainment and solace during this time of great uncertainty. So long as that's true – and it has been through every iteration of film and its distribution – then audiences will have lost nothing.