Denis Villeneuve Describes the Difficulties of Editing 'Dune' During a Pandemic
Countless films have been delayed due to the pandemic, but one movie has thus far remained steadfast. Denis Villeneuve's Dune is on track to hit its December 18th release date, but the process has been a bumpy road, and it will apparently be a race to the finish.
Villeneuve recently sat down to promote the Shanghai International Film Festival (via IndieWire) and talk quickly turned to his upcoming Dune adaptation. The highly anticipated film had finished principal photography before the shutdown, but in the editing process, the director realized he needed to reshape it with some reshoots and additional sequences.
I was planning to go back and shoot some elements later because I wanted to readjust the movie. I needed time. At the time I didn't know that it would be a pandemic…as we were about to go back to do those elements… The impact was that it crushed my schedule right now. It will be a sprint to finish the movie on time right now, because we were allowed to go back to shoot those elements in a few weeks…it meant also that I have to finish some elements of the movie, like VFX and the editing, being in Montreal as my crew stayed in Los Angeles.
While those extra days on set are still up in the air, post-production has continued trudging forward. But Villeneuve describes the challenges that the prospect of working remotely has presented:
The supervision of VFX with some equipment is easy to do from afar but, editing, for me, the big lesson from this is I thought it would be possible to edit at a distance… but I realize how much editing is like playing music with someone and you need to be in the same room. There's something about the interaction, human interaction, the spontaneity, the energy in the room. I really miss not being in the same room as my editor….it's very, very painful.
It's a fascinating conversation, unsurprisingly, as Denis Villeneuve is a fascinating man. Take a look at the full video below, which goes into all kinds of topics in its almost hour-long runtime.
As a longtime video editor myself, I can say that Villeneuve has a point. People often say that a film gets re-written many times, but the edit is the absolute last chance to tell the story. It's a crucial process, and he obviously values the impact it can have. While a lot of editing work is done in isolation anyway, nothing beats being in the room and working in tandem with a director.
His other half, in this case, is Joe Walker, one of the best editors working today. He's a frequent collaborator of Villeneuve, having edited Sicario, Arrival, and Blade Runner 2049, and he's also worked with other auteurs like Steve McQueen. Walker has proven that he is a master of story structure, character, mood, and style. I'm quite confident that the two will be able to put the classic sci-fi tale to the screen in an unforgettable way. Whether the team finishes the reshoots in time, however, is another matter altogether.
Dune stars Timothée Chalamet, Rebecca Ferguson, Oscar Isaac, Zendaya, Josh Brolin, and Jason Momoa, just to name a few. Denis Villeneuve directs this adaptation of Frank Herbert's classic novel from a script by Jon Spaihts, Eric Roth, and Villeneuve himself. It's a sprawling epic set on the planet Arrakis, telling the story of the Atreides family and their struggles ruling the desolate land. It was infamously brought to the screen in years past by David Lynch and quite unsuccessfully by Alejandro Jodorowsky. While this new version will only be adapting the first half of the story, perhaps this time the tale will truly resonate with film audiences everywhere.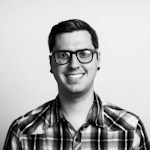 David is a video editor, stop-motion animator, freelance writer, and movie addict. He currently lives in Michigan with his wife and two dogs and can be found obsessing over director commentary tracks and collecting movie memorabilia. In addition to writing for Movie News Net and Star Wars News Net, he also hosts podcasts like The Movie News Network and The No Guff Podcast.