Bradley Cooper Will Star in Paul Thomas Anderson's 70s High School Drama
Soon after the news that MGM would be financing the newest film by Paul Thomas Anderson, word is the movie has found its first cast member.
The Hollywood Reporter revealed the news that Bradley Cooper is currently in talks to star in Anderson's upcoming movie. The plot of the film supposedly revolves around a teen actor in San Fernando Valley as he navigates his life in high school. There's no indication of what role Cooper might be playing, but the movie is said to have multiple storylines, leaving room for plenty of characters to share the screen. It's possible that he's playing a teacher at the school, or perhaps a parent of the main character.
Hot off the success of his directorial debut A Star is Born, Cooper has proven to be a highly sought after talent of late. He's proven his dramatic chops in movies like American Sniper, Silver Linings Playbook, and American Hustle. All of his work has been solid so far, but a director like Anderson might have the potential to get a truly legendary performance out of him. We're talking about the guy who gave us Adam Sandler in Punch Drunk Love, here.
Last year Cooper boarded Guillermo Del Toro's film Nightmare Alley after Leonardo DiCaprio famously dropped out. Curiously, there was word that DiCaprio was going to star in PTA's next movie but also exited due to scheduling conflicts. It's unclear if this is that same project. I'd like to think that Bradley Cooper is working tirelessly to snatch up all of Leo's scraps, but I think it's mostly a coincidence.
The film is set to start shooting this fall if pandemic restrictions allow it, so there will likely be many more casting announcements in the coming weeks. If this movie is anything like PTA's Boogie Nights or Magnolia, we could be looking at a dream cast assembling before our eyes. Hopefully Tiffany Haddish is next?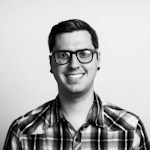 David is a video editor, stop-motion animator, freelance writer, and movie addict. He currently lives in Michigan with his wife and two dogs and can be found obsessing over director commentary tracks and collecting movie memorabilia. In addition to writing for Movie News Net and Star Wars News Net, he also hosts podcasts like The Movie News Network and The No Guff Podcast.