Microsoft's Xbox Games Showcase: Big Names and a Surprising Lack of Gameplay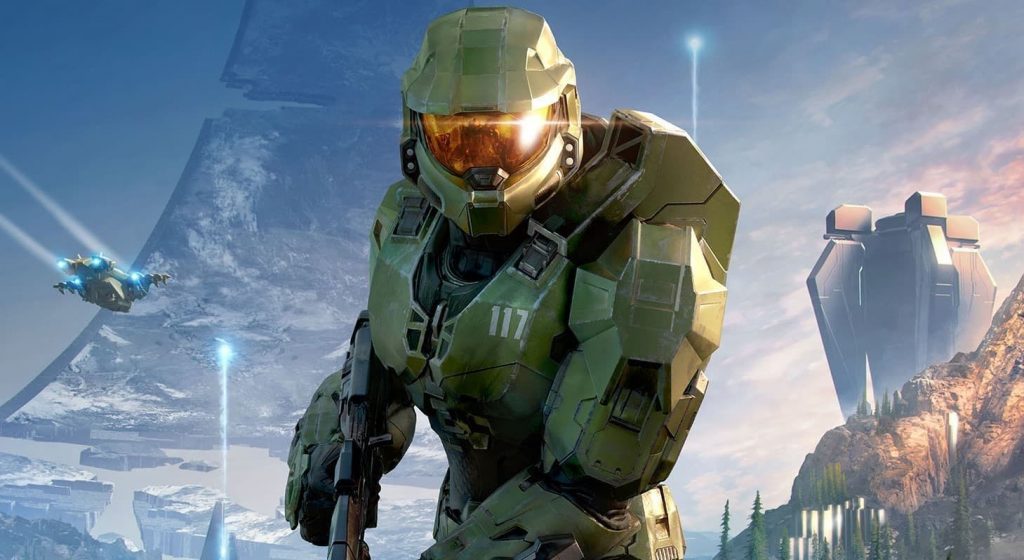 Microsoft brings out the big guns to mixed results.
Sony and Microsoft are still sticking to trench warfare. In May, the Xbox team put together an unimpressive first showing of games running on their new Xbox Series X console, which is supposed to spearhead their next-gen offerings. The presentation was largely boring because it lacked any first-party games or "system sellers". Also: not enough gameplay. On the other hand, Sony's PS5 event, which took place last month, was hard-hitting, with an impressive selection of both big titles and colorful indie projects that (mostly) looked flashy and engrossing. We also got to finally see the hardware itself, but no launch price was revealed. They were waiting for Microsoft to make a move, probably.
Yesterday we finally got a good look at their first-party titles (games developed by studios owned by or close to Microsoft). Some of these games will hit other consoles sooner or later, but a good amount of them are Microsoft exclusives, meaning that they are limited to Xbox consoles and Windows 10. You can watch the whole showcase here, but we have put together a game-by-game breakdown (with some personal thoughts) if you want a quick summary. Scroll down to find out more.
The event kicked off with the much-anticipated Halo Infinite, a sequel to Halo 5 that promises to bring the franchise back to its roots and features a redesigned, closer-to-the-original-look Master Chief. We don't know much about the story at this point, but the developers at 343 said the campaign is larger than Halo 4 and 5 combined. Multiplayer modes will of course be a big part of the whole package, but yesterday's gameplay demo focused on the new open-ish structure that the core experience will follow.
Although the gameplay feels smooth and punchy, some fans aren't convinced by the overall look of the game, which arguably looks dated in some parts. This might be the result of aiming for constant 60 FPS across all resolutions and Xbox platforms, as One isn't getting left behind just yet. That being said, the devs promised a post-launch RTX (ray-tracing) update that will greatly improve the game's lighting.
Undead Labs surprised everyone with a first teaser for State of Decay 3, which brings the sandbox zombie apocalypse to a colder setting. It seems like players will be hunted by undead animals this time around, too. The first two games are fun enough, have a nice RPG element to them, and feature permadeath characters, a mechanic that makes every survivor community and playthrough unique. I'm curious to see how the formula will evolve.
Forza Motorsport didn't miss the party either. It's not an Xbox event without a Forza trailer. Yesterday's short teaser promises faster and shinier cars. No gameplay to be seen here!
Everwild, a brand new IP from Rare, looks gorgeous, mysterious, and soothing. The developers say it's still far from being finished, as they're tinkering with the gameplay and toying with different ideas, but they want to follow on what they did with Sea of Thieves and create a unique world designed for co-op exploration.
Dontnod, creators of Life is Strange, shared another look at Tell Me Why, which looks like every Dontnod game ever. And that's not a bad thing. Want more teenage drama? You got it.
Microsoft has been talking for a long time now about their plans to update current-gen (and older) games with free graphical upgrades and backwards compatibility. Sony's plans regarding this (important) subject are fuzzier, and some third-party companies like Ubisoft are already committing to the idea, but the Xbox team doubled down on their promises and announced that Ori and the Will of the Wisps would be receiving a shinier new look on Series X. Gears 5 and other Microsoft titles will get the same treatment, as the current plan is to offer catalogue-wide compatibility in Series X.
The Outer Worlds, Obsidian and Private Division's latest RPG, is also getting some love in the form of new content, with Peril on Gorgon hitting in September as the first of the game's two planned expansions:
Grounded, also developed by Obsidian, releases in a few days. It's all about surviving in the wild. But you're a child. And everything is giant. Because you're actually small and lost in a garden. Honey, I Shrunk the Kids fans are gonna have great time with this one.
No, Obsidian isn't busy enough. Avowed is their new IP. This teaser is brief, but it looks like their take on the Elder Scrolls formula? Give it to me now.
Somewhat smaller announcements filled the event until its big finale:
The first game from developer Interior/Night is a stylish interactive drama that takes place across thirty years. It's titled A Dusk Falls, and many of us got big "GTA loading screen" vibes from the trailer.
Double Fine's Tim Schafer and Jack Black jointly announced that Black himself would sing an original song for Psychonauts 2. The sequel also received an extremely trippy new trailer to accompany the news.
Explosive news for Destiny 2 players and Xbox owners: the full game (including the upcoming Beyond Light expansion) is coming to Game Pass. This brings the cost of the whole experience down by a lot. Game Pass for PC is also getting this sweet deal in 2021, Microsoft confirmed.
S.T.A.L.K.E.R. 2 is alive! The fourth game in the acclaimed cult-classic saga (which never left PC) has finally taken off following a tortuous original development process, a cancellation, legal issues, and a rebooted production. If you're a stranger to this franchise, you don't know how moody and oppresive these games are. Check out the somber debut trailer here.
Fatshark's Warhammer 40,000: Darktide brings the horde-smashing/shooting action of Warhammer: Vermintide 1 & 2 to Game Workshop's dark space fantasy. It's a winning combination, really. Its debut trailer features a squad of soldiers getting into space zombie trouble.
Image & Form, creators of the charming SteamWorld series, dropped a trailer for The Gunk, an all-new adventure with puzzle elements set in a vast alien world.
The Medium surprised everyone back in May with its Silent Hill vibes and Beksinski influences. Its new trailer is even more disturbing.
CrossfireX, a free-to-play online FPS, is getting a single player experience developed by Smilegate and Remedy Entertainment. The latter are behind hit narrative-heavy games such as Alan Wake and Control, so this is surprising news.
The showcase came to an end with one last big surprise: a Fable reboot of sorts. Playground Games (Forza series) is picking up the baton after Lionhead Studios disappeared in 2016. Rumors about this revival had been swirling around for a while, but some insiders noted yesterday that this Fable iteration will actually be some kind of MMO experience. We'll have to wait and see, as this project is still in the early stages of development.
The event provided a solid insight into what to expect from the Xbox team in the coming months plus some much-awaited reveals for games further down the road, but the overall sentiment is that it lacked gameplay. Yes, that Halo opener was sweet and long, but the showcace quickly shifted its focus to CGI trailers and overedited sneak peeks. The point is… that we haven't really seen Series X's hardware being pushed yet. Halo Infinite feels like a cross-gen title designed to broaden the future of the franchise, it's not a looker. The new Forza will probably look stunning, but we didn't get a gameplay demo. And everything else was either not in-game or cross-gen or indie stuff. The games looked good, and I'm all about gameplay over graphics, but nothing screamed next-gen. There was no Horizon: Forbidden West or Ratchet & Clank, for example. In that regard, Sony's June showing was much stronger.
Maybe Microsoft's strategy, at least for now, is focusing on the connectivity between platforms and creating an Xbox "ecosystem" which offers players a variety of different ways to experience their games. The immense value of Game Pass comes to mind, along with xCloud's promised streaming capabilities, which will bring a vast selection of games to many other devices. And then there's the "play anywhere" aspect of all these first-party offerings, which takes the fun to Windows 10 personal computers as well.
Can we get some pricing details now?
Francisco J. Ruiz is that guy who has watched Jurassic Park a thousand times and loves Star Wars. His hunger for movies is only matched by his love for video games. He graduated in English Studies from the University of Malaga, in Spain. As he continues to write about what he enjoys (and doesn't), he's studying for a master's degree and working on becoming a teacher.