First Pictures Released for Aaron Sorkin's 'The Trial of the Chicago 7'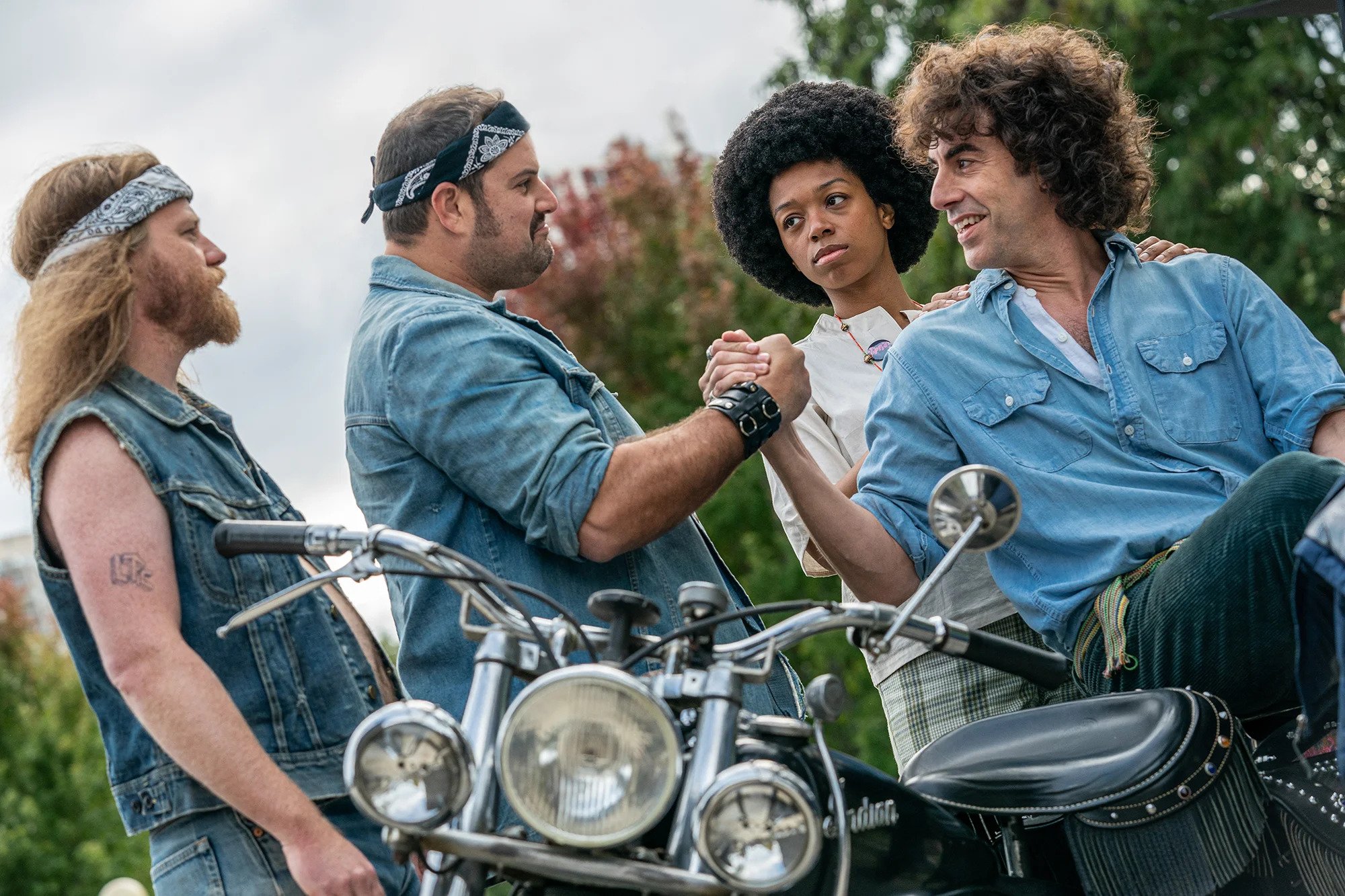 Aaron Sorkin's directorial follow-up to Molly's Game will be about the trial that was held as a result of a police attack on protestors against the Vietnam War, all set during the Democratic National Convention of 1968 in Chicago.
Vanity Fair is exclusively premiering the first set of pictures from The Trial of the Chicago 7, which rounds up an amazing ensemble that includes Academy Award-winners like Eddie Redmayne and Mark Rylance, plus Academy Award-nominees like Sacha Baron Cohen, Frank Langella, and Michael Keaton. The cast also features amazing performers like Jeremy Strong, Joseph Gordon-Levitt, Danny Flaherty, J.C. MacKenzie, etc.
The project was originally developed by Steven Spielberg, who wanted to get it out before the 2008 election. However, things got complicated after the 2007 Writers Guild strike. Paul Greengrass was then attached to direct, but things fell apart as well. The project came back to life after Spielberg watched 2018's Molly's Game, and insisted that Sorkin should direct it in addition to writing it. The intention was to release it before the 2020 election, which is now going to happen thanks to Netflix. There has probably never been a better time to do so, given the current political climate.
Sorkin told Vanity Fair how he approached the project from two points of view, from a courtroom drama angle, but he also wanted to explore the escalation behind the riots and how that affected the relationship between Abbie Hoffman (played by Baron Cohen) and Tom Hayden (Eddie Redmayne). The two of them didn't get along in the beginning but ended up with a lot of mutual respect. Hoffman is more of the jester character, while Hayden is a much more conservative and quiet individual, a veteran of SDS and the Free Speech Movement.
The cast also talked about the acting process during filming. Apparently, Jeremy Strong, who plays Jerry Rubin, an anti-war activist and co-founder of the Yippies, was the biggest method actor of the group. He insisted that, during the filming of the riot scenes, a former Chicago cop who was playing one of the troopers should hurl him to the ground before every single take. And not only that, Strong insisted that they sprayed him with real tear gas, which for obvious reasons didn't happen.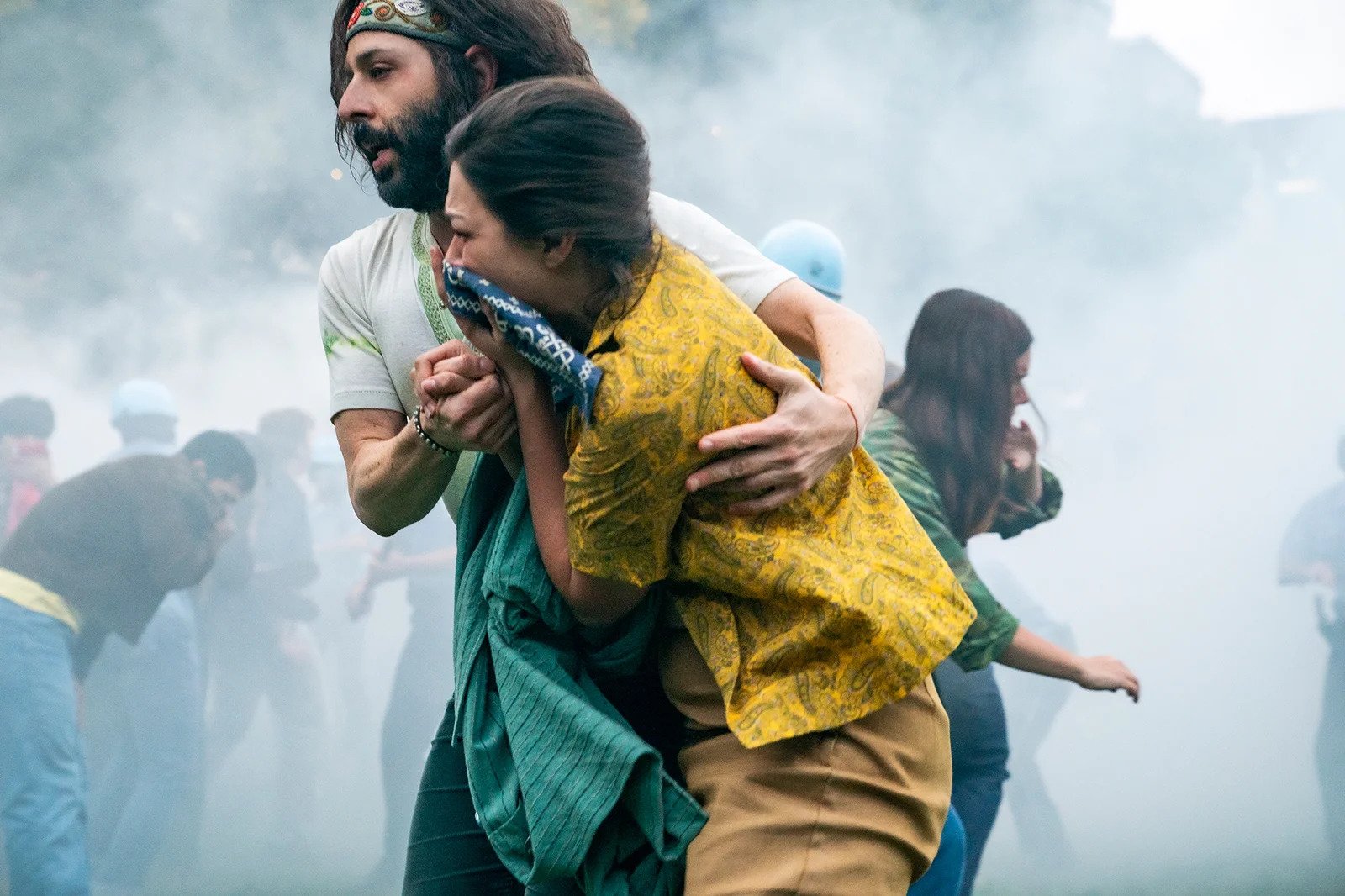 The entire cast raved about Aaron Sorkin and his writing style. Redmayne was not prepared for the wrapping of filming as he didn't want to stop reading the amazing lines Sorkin had written. Baron Cohen went as far as calling him the greatest living screenwriter, adding:
"He's as talented as Shakespeare. And a lot more consistent—he hasn't had a Titus Andronicus."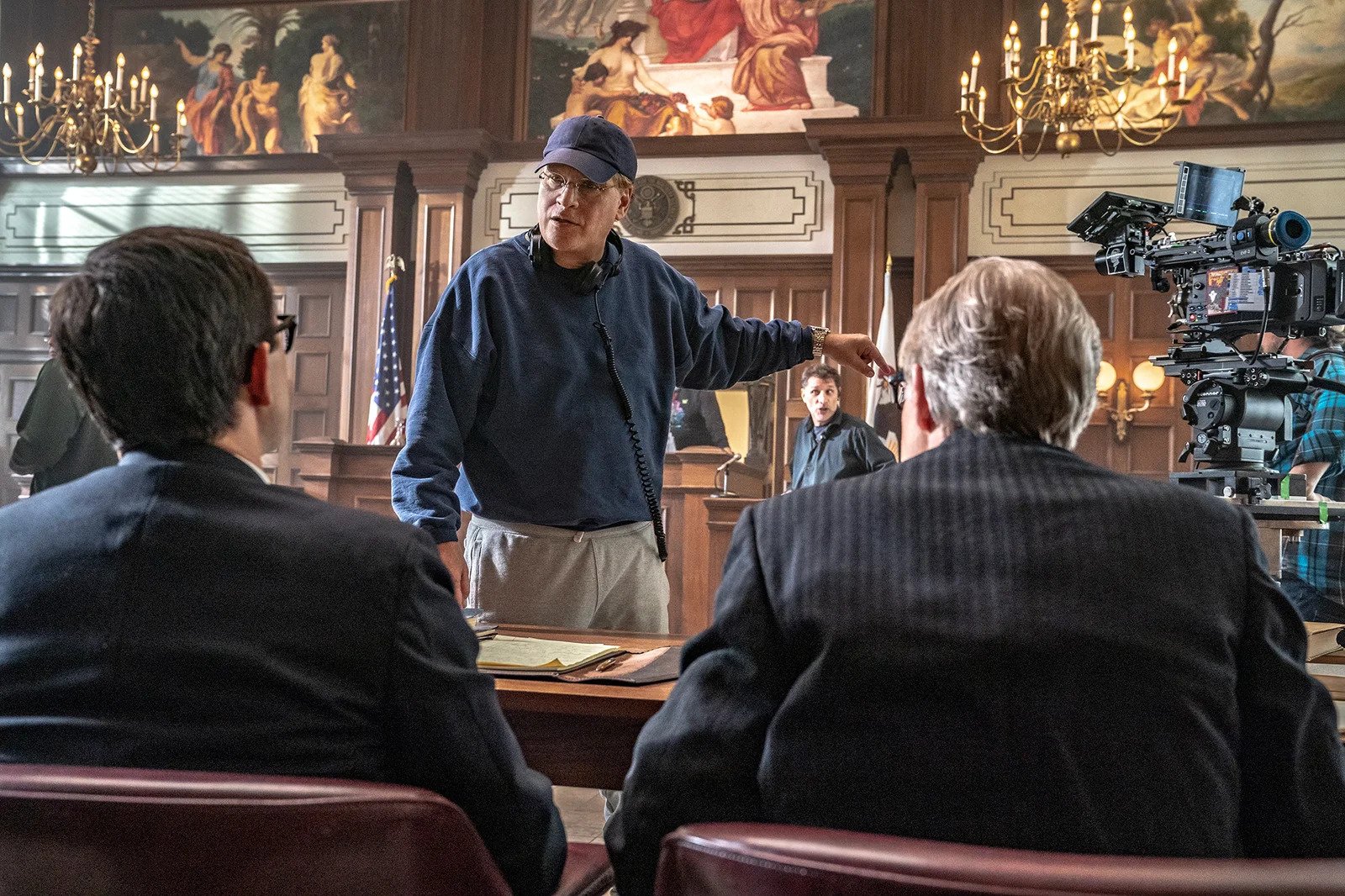 I, for one, cannot wait to see this movie. Aaron Sorkin is a genius when it comes to screenwriting, and he also proved that he is a very capable director. I am very excited to see how he develops that new skill of his and how his newest screenplay holds up among the pantheon of his past scripts, like Molly's Game, Steve Jobs, A Few Good Men, and of course, his masterpiece: The Social Network.
As far as the pictures go, I love them. Not that we can conclude anything about the movie from them, but they really work as single images, as each one conveys a different set of emotions, and you can really tell what is going on onscreen for each of them. My favorite one might be the one with Redmayne talking to Mark Rylance in some kind of office. While I have no idea what is going on in that particular scene, just based on blocking and lighting, we can infer many things about the scene.
For example, clearly it is a conversation between Eddie Redmayne and Mark Rylance, and some sort of disagreement is clearly happening, with Rylance just about to leave the room. Sacha Baron Cohen and Danny Flaherty stay in the background and in the dark, clearly showing that they are not participating in this conversation, whether because they think nothing fruitful will come of it, or for any other reason. Also, Jeremy Strong is not actively participating in the conversation, as he remains in the back of the shot, but clearly has something to say, because of the lighting and because he is positioned in the middle of Redmayne and Rylance. Maybe I'm totally right, maybe I'm totally wrong, but I love that we are getting pictures that clearly convey some story on their own, not just a character standing in a menacing way (a.k.a. every Marvel first-look picture ever).
The Trial of the Chicago 7 is written and directed by Aaron Sorkin, produced by Marc Platt, Stuart Besser, Matt Jackson, and Tyler Thompson, and executive produced by Laurie MacDonald, Walter Parkes, Marc Butan, Anthony Katagas, James Rodenhouse, Nia Vazirani, Kristie Macosko Krieger, Maurice Fadida, and Shivani Rawat. The film stars Eddie Redmayne, Alex Sharp, Sacha Baron Cohen, Jeremy Strong, John Carroll Lynch, Michael Keaton, Yahya Abdul-Mateen II, Mark Rylance, Joseph Gordon-Levitt, and many others.
Check out the rest of the pictures unveiled by Vanity Fair: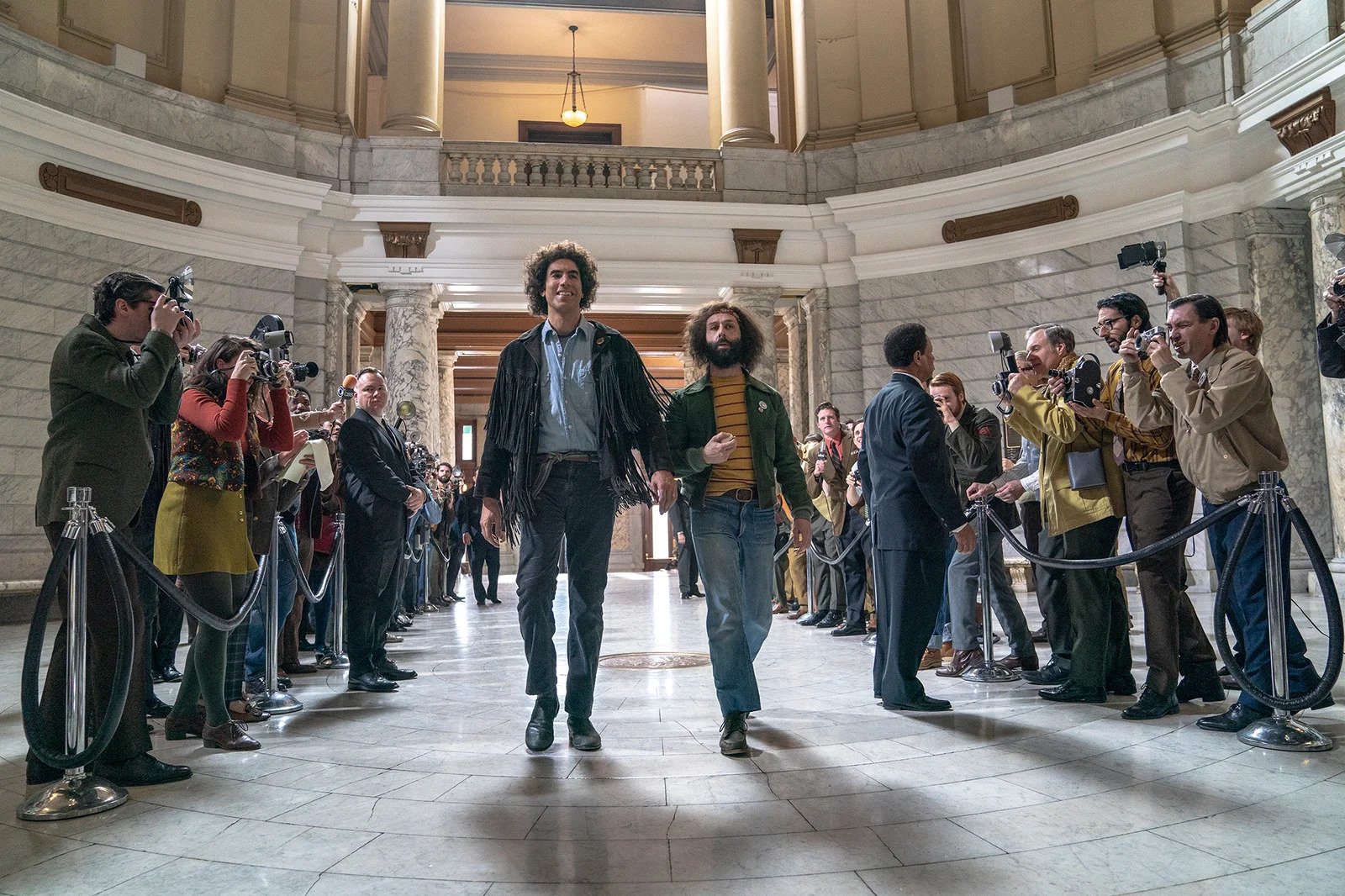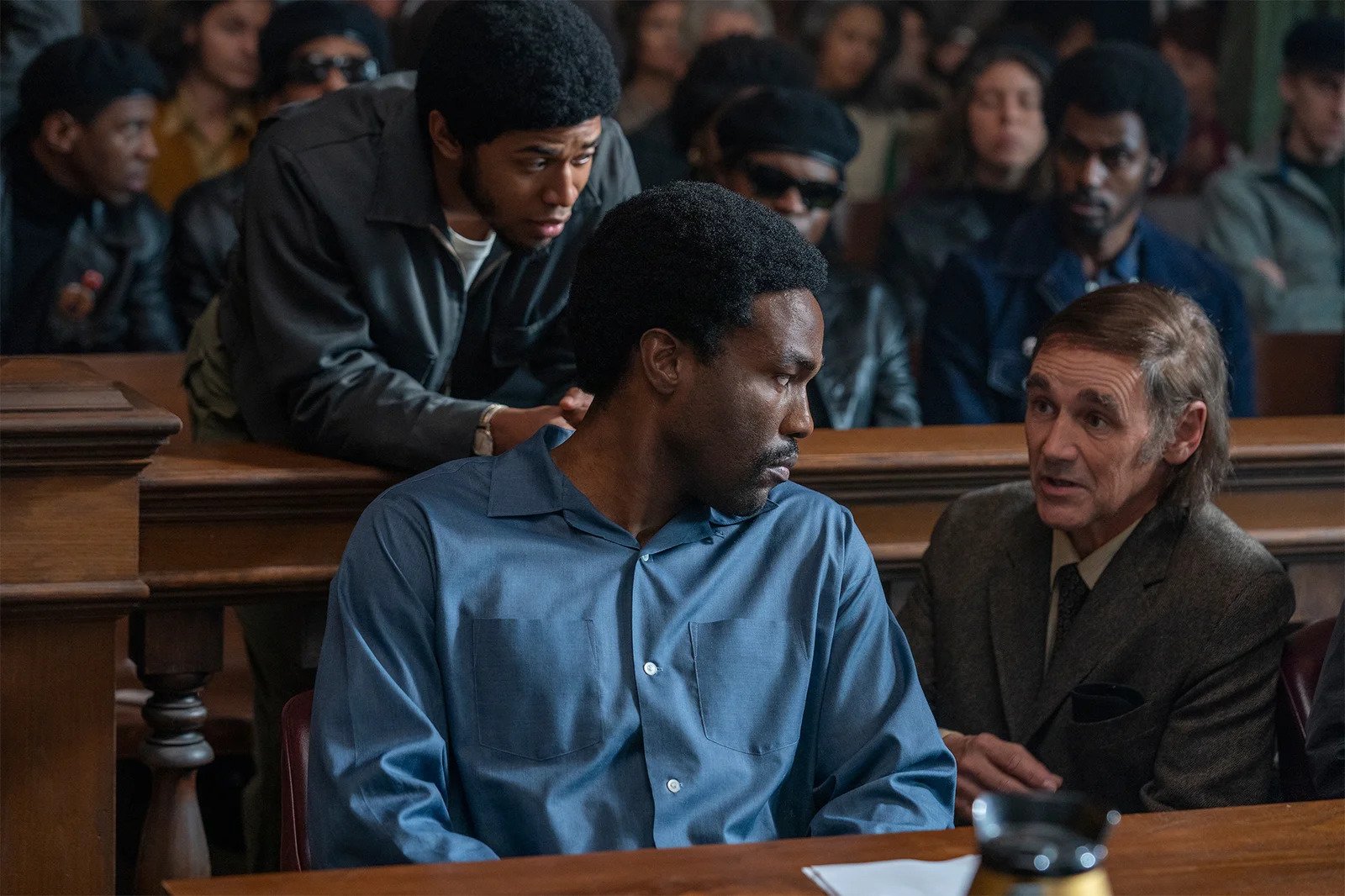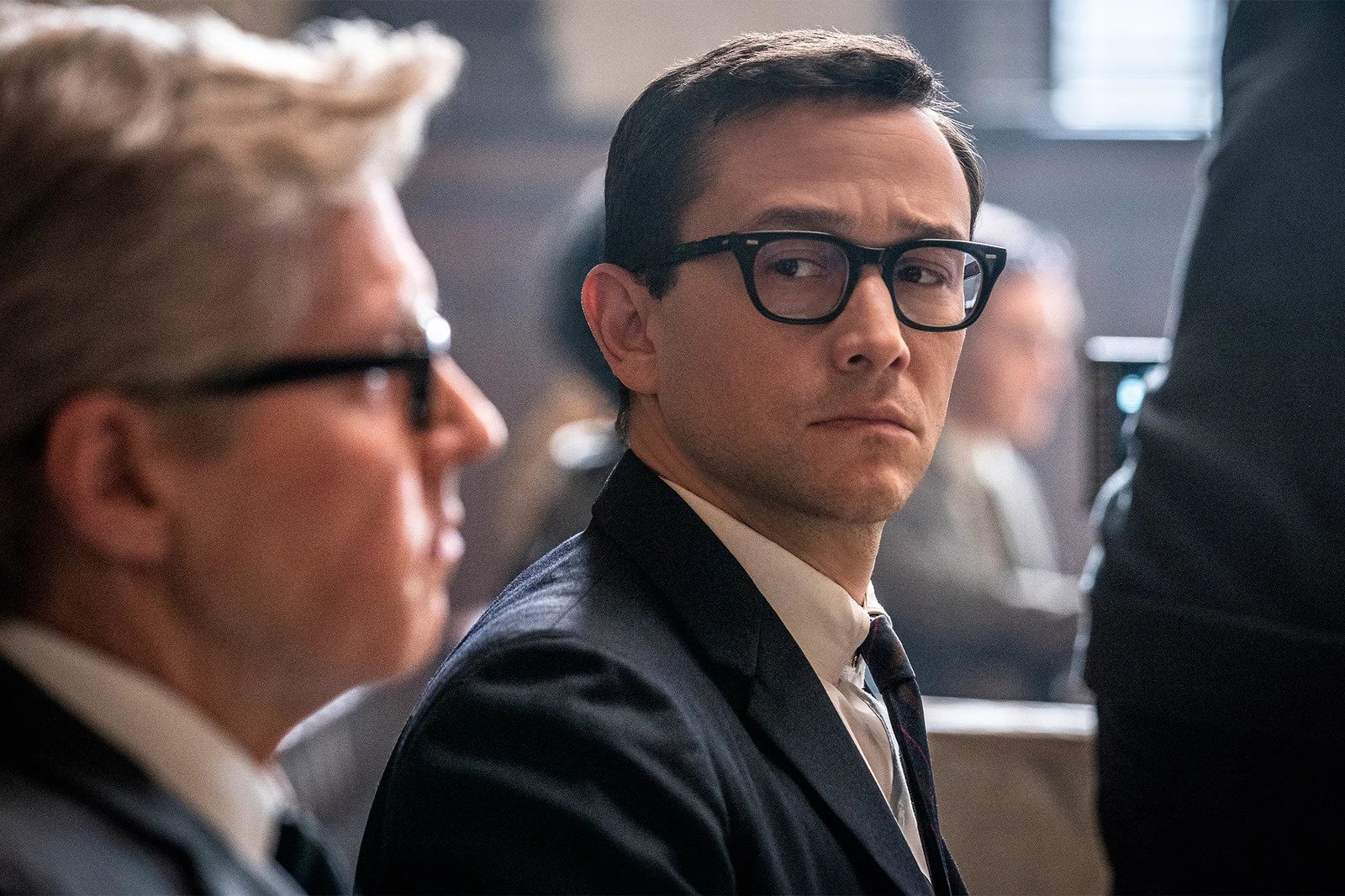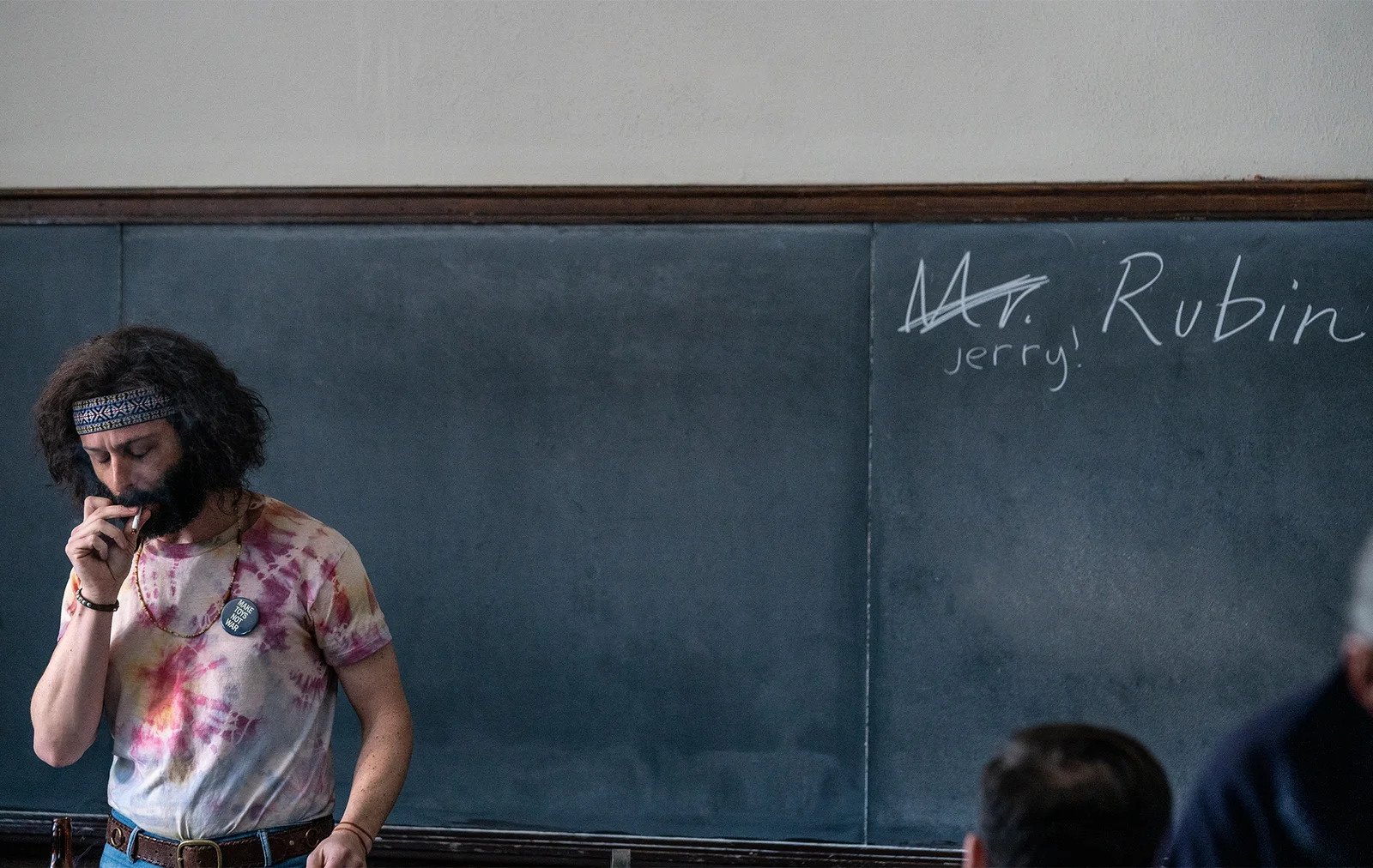 Miguel Fernández is a Spanish student that has movies as his second passion in life. His favorite movie of all time is The Lord of the Rings, but he is also a huge Star Wars fan. However, fantasy movies are not his only cup of tea, as authors like Scorsese, Fincher, Kubrick or Hitchcock have been an obsession for him since he started to understand the language of filmmaking. He is that guy who will watch a black and white movie, just because it is in black and white.