'Bill & Ted Face the Music' Will Open in Cinemas and on VOD Simultaneously
Keanu Reeves and Alex Winter are back as Ted and Bill for the third instalment of the series that began in 1989. Production company Orion (a division of MGM) have announced a new type of release due to the ongoing Covid-19 pandemic.
Rather than continuing to delay the film or opting out of a theatrical release and moving to Video-on-Demand (VOD) as other studios have chosen to do, Bill & Ted Face the Music will be released September 1st on premium VOD and in any cinemas open and willing to play the film.
The movie was due to open in theatres August 21st and was recently pushed back to August 28. This new development isn't surprising given the current situation
With Tenet being delayed indefinitely, and other tentpole movies like Black Widow and Mulan likely to follow suit any day now, delaying something like Bill & Ted probably creates more problems than it solves. It's still uncertain when cinemas will open and, if they do, how many people will feel comfortable visiting them. Additionally, when this does happen, the film may not fare well against such big studio films and won't want to go head to head with them at an already weak box office.
The film is taking advantage of the lack of new releases in the landscape at the moment and maximizing profit by allowing those who can/want to see it in theatres to do so, while also getting VOD money. If Trolls: World Tour is anything to go by, that can be quite lucrative. Judd Apatow's The King of Staten Island and Jon Stewart's Irresistible both opted for VOD, with the former forgoing a cinema release completely.
Insiders say both Orion and the filmmakers came to the conclusion that they had to alter their plans in order to give consumers a choice they feel comfortable with, and that a one-size-fits-all approach is no longer viable.

Internationally, where theaters have begun reopening in earnest, independent distributors in a number of markets are pursuing a theatrical release for Bill & Ted 3.
The Bill & Ted series has teenage metal-heads Theodore "Ted" Logan and William "Bill" S. Preston, Esq. travel through time in their iconic phone booth. In the third film, now adults, they enlist the help of their daughters to once again save the world.
Check out the most recent trailer below: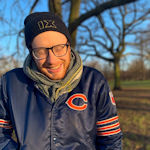 Alex Newman is huge Star Wars fan and loves to keep up to date with the canon. He's also loved movies for as long as he can remember. He's a massive Disney and superhero fan but will watch anything. He's worked at a cinema, a comic book store and at Disney World but is currently working in radio in London! You can find him at @New_macca on twitter.