Marvel Studios Shakes Up Disney Plus Schedule As 'Hawkeye' Gets Directors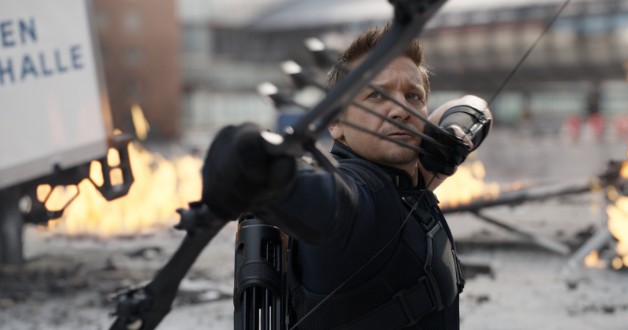 Today has been pretty hectic one as far as Marvel Studios is concerned, as the two shows set to debut in 2020 have apparently been delayed. However, the good news is that Hawkeye has enlisted some talent behind the camera.
Let's start with the good news: The Hollywood Reporter has stated that Hawkeye (which is currently set to arrive at some point in 2021) has found some directors in the form of Amber Finlayson and Katie Ellwood, also known as "Bert and Bertie". Though the first three live-action shows have had the same director throughout (Kari Skogland for The Falcon and the Winter Soldier, Matt Shakman for WandaVision, and Kate Herron for Loki), that may not apply for Hawkeye, as it's currently unclear how much of the miniseries the duo is going to direct. The bad news: Hailee Steinfeld, one of the front-runners for the lead female role of Kate Bishop (the second Hawkeye and the female lead of the series) has apparently passed on the project due to contractual issues with Apple TV+:
She's long gone

— Derek Cornell (@thederekcornell) July 17, 2020
Steinfeld will likely get a Marvel role eventually, but it's sadly not going to be this one unless a miracle happens. Anyway, on to the slate changes brought about by the Coronavirus. Entertainment Weekly has received word that The Falcon and the Winter Soldier will not be making its planned August release date, but if I'd have to guess, it will be taking a December 2020 window if they can complete filming on it. That release date was previously reserved by WandaVision, which moved forward from an initial Spring 2021 window that it's now apparently moved back. WandaVision will likely have to come later due to its importance in setting up Doctor Strange in the Multiverse of Madness, which won't arrive until 2022. Meanwhile, Loki is currently slated to keep its planned, vague Spring 2021 window.
As it stands, the Coronavirus isn't miraculously going away anytime soon, and the movie and television industries are going to be negatively affected by it. Nonetheless, we can only hope that actors can continue to find work, and that said work can prove to be financially successful, even in the face of some very troubling times.
The future of the Marvel Cinematic Universe includes the films Black Widow, The Eternals, Shang-Chi and the Legend of the Ten Rings, Spider-Man 3, Doctor Strange in the Multiverse of Madness, Thor: Love and Thunder, Black Panther 2, Captain Marvel 2, Guardians of the Galaxy Vol. 3, Ant-Man 3, and reboots of the Blade, Deadpool, Fantastic Four, and X-Men franchises. Another Avengers movie is also likely, but will be a ways off. In addition to the aforementioned movies, there are eight Marvel Studios shows confirmed for the Disney+ lineup: The Falcon and the Winter Soldier, WandaVision, Loki, What If…?, Hawkeye, Ms. Marvel, Moon Knight, and She-Hulk.

Grant Davis is a freelance writer who has covered entertainment news for more than four years. His articles have frequently appeared in Star Wars News Net as well as as other entertainment-related websites. As someone who grew up on Star Wars and comic book movies, he's completely thrilled with the current era of genre entertainment.