Editorial – Could We Be Looking at a Year With No More Theatrical Releases?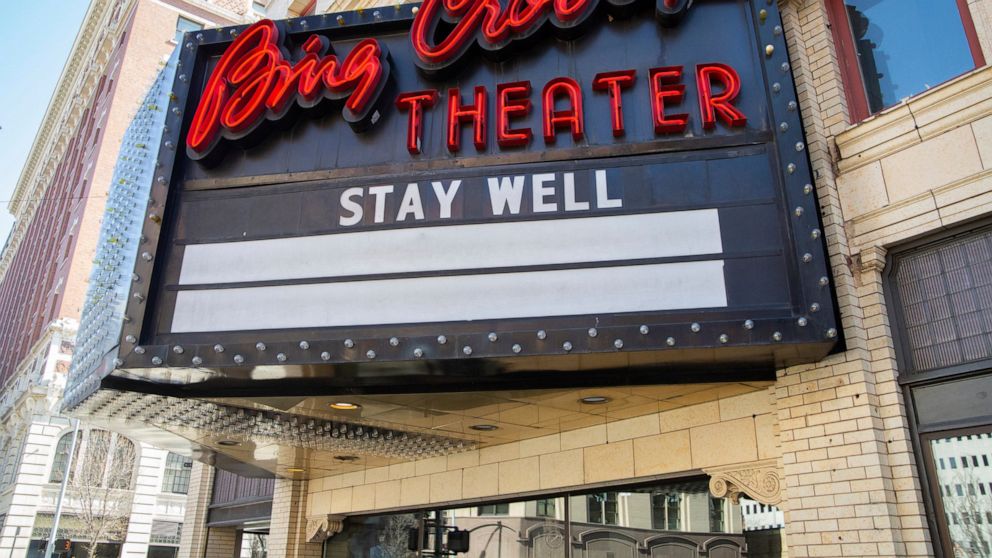 We've been hearing a lot of news lately about so many movies slated to come out this year that are getting pushed back to 2021. How far can we keep pushing it?
This is a question I've been asking myself for some time now. In fact, I even brought it up on the latest episode of our podcast, The Movie News Network, and THR has just released a piece in which a Disney analyst states that he doesn't expect movie theaters to open before mid-2021:
We now expect domestic theaters to be largely closed until mid-2021, in part because we don't think studios will be interested in releasing their largest movies into a capacity-constrained footprint.
Let's put all the cards on the table. I am 100% convinced no wide-release movies will be shown in theaters in August or September. I believe we are on the verge of finding out that WB is indeed pushing Tenet into the summer of 2021, and Disney is going to delay Mulan. My guess is that they'll move it to the spring of 2021 – they'll probably delay Raya and the Last Dragon and place Mulan to be released on March 12, 2021.
That is a tricky date, because while I want to think that by then theaters will be open, they may have been open for less than a month, and maybe there are still many moviegoers that will wait for the film to be released on VOD. Still, I think it is a good date for them.
Also, The New Mutants is most likely going to either Disney+ or Hulu, but I'd guess the former. I even believe they could announce this on next week's panel at [email protected]
When it comes to September, two movies come to mind – A Quiet Place: Part II and The King's Man. Also, WB is releasing The Conjuring 3, but since we haven't heard much from that movie, I think that's the easiest one to predict it'll move. A Quiet Place could easily get released during the spring of 2021. March would be pretty packed even if Mulan is not released then since Morbius would be eating a large part of A Quiet Place's box office, and so would Ghostbusters if they release it in February.
However, mid-April is not the worst date for A Quiet Place, since Fast 9 is being released on the first week of that month, and a couple of weeks is more than enough for hardcore fans of that franchise to go see the latest installment, and so then John Krasinski's new movie could have most of the box office for itself.
The King's Man, however, I feel like it'll be dumped on Hulu. That project has already had several release dates, and I don't think Disney can make tons of cash off of it next year, which as we are discussing, will be very packed. However, they could still delay it an entire year – September 2021 is empty as of now, and it wouldn't be the first project inherited from 20th Century Fox that gets delayed several months (hello, The New Mutants) neither would be the first time this particular movie suffers a major delay.
We get then to October, which is very tricky. If September is indeed getting cleaned up, I feel like Wonder Woman 1984 won't be released in the first week of October either, but I think WB will still wait to announce that. Another possibility is that they move Tenet to October 2, and Wonder Woman to next summer, but sooner or later Tenet would be delayed again. Finally, we should keep in mind that a few months back, there was a report floating around that said that WB was considering releasing Wonder Woman digitally instead of theatrically. It would be a great marketing stunt for HBO Max to exclusively stream the next Wonder Woman movie, even though I would not like that idea.
There are no other tentpoles slated for an October release, but other key projects are Disney's Death on the Nile, which is most definitely not being released on October 9 (either moved or dumped on Disney+ like Kenneth Brannagh's latest, Artemis Fowl), and Searchlight's The French Dispatch, which will probably be an Oscar contender, so they'll just delay it – they actually have more time to get it out before the Oscars now.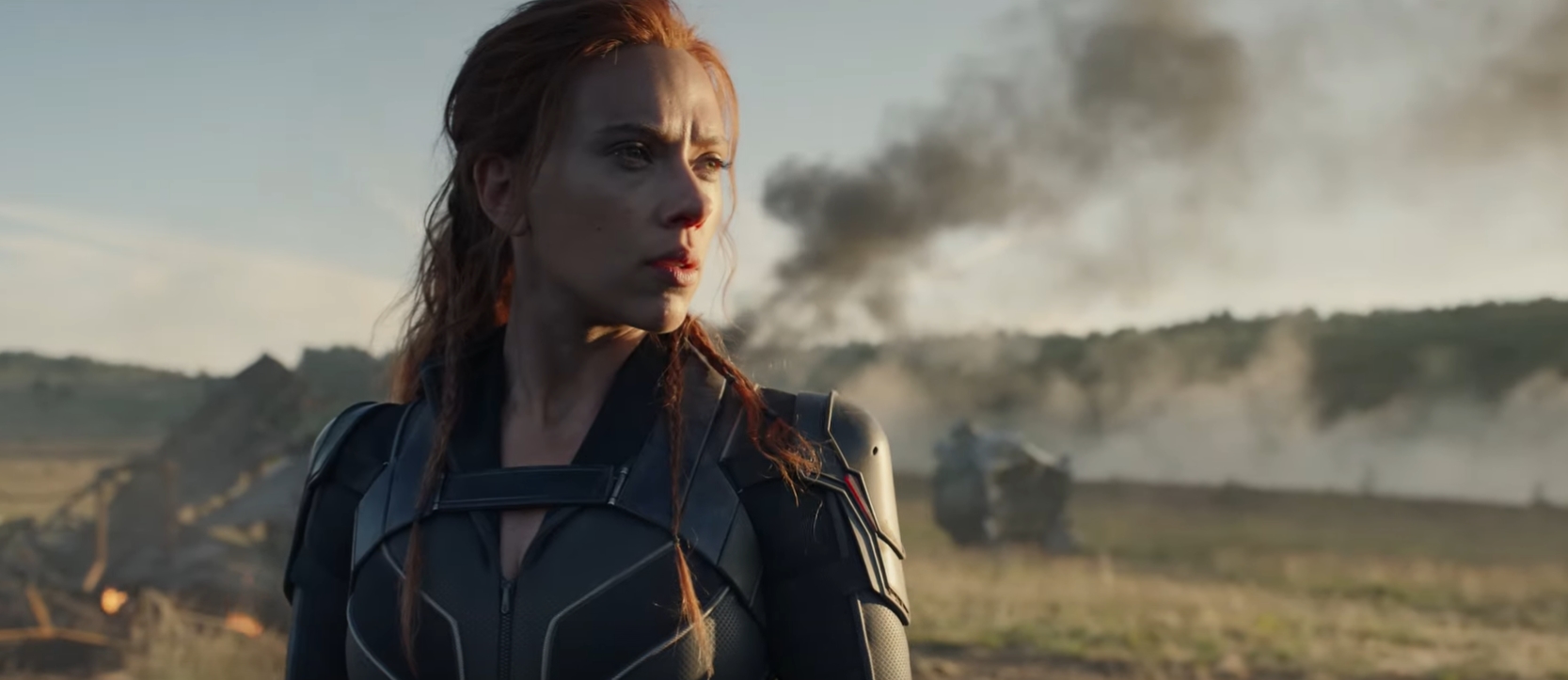 But November is actually the hardest one to predict, as several high-profile projects are slated to come out on that month – Black Widow, No Time to Die, and Soul. I don't think we are going to hear this any time soon, and it obviously depends on how the situation evolves, but we have to be ready to hear that we will not be watching these movies on time, even if the situation is stable by then, simply because of the studios being afraid of their movies underperforming. And I honestly would understand that position.
Let's consider the worst-case scenario in which they are all pushed back (I don't think any of them will be released on streaming). Black Widow would probably move to February, delaying The Eternals to May, and so on with the entire MCU schedule. No Time to Die would be pushed back to the first half of 2021, and Soul would have almost the entire calendar for itself since there are not a lot of high profile animated movies slated for a 2021 release (minus Minions 2).
We could go on to December, but you are probably getting my point by now. The situation is very unstable right now, and while theaters are starting to reopen around the world (the UK just announced that they will be opening on August 1st), in the US the conversation is entirely different, and studios will not release their films in the rest of the world first. And even if they get it under control, studios would probably need a test movie first, to probe the market and see whether or not people are willing to go back.
One possibility for this is that WB releases something like Tenet or Wonder Woman 1984 way before theaters reopen nationwide, so that box office numbers start coming in for several weeks, and during those weeks the theater count goes up. The studio would have the entire market for themselves, and they could be making a lot of money if people show up. And even if they don't, the movie will not be kicked off the screens, unless theaters are forced to close, so it's a win-win. Agreements between the studios and the theaters would probably need to be revised, but that situation could be doable, I believe.
Another possibility is to release a mid-budget project like The King's Man or A Quiet Place: Part II, which maybe studios would be more willing to risk instead of a big tentpole, but maybe the results are not as reliable since it is unclear how many people would have turned out anyway. These projects in particular would be the best-case scenario, since they are sequels, and their expected numbers may be projected easily, but still.
Let's just hope none of this pans out, and we can all celebrate the movies of 2020 together very soon.
Miguel Fernández is a Spanish student that has movies as his second passion in life. His favorite movie of all time is The Lord of the Rings, but he is also a huge Star Wars fan. However, fantasy movies are not his only cup of tea, as authors like Scorsese, Fincher, Kubrick or Hitchcock have been an obsession for him since he started to understand the language of filmmaking. He is that guy who will watch a black and white movie, just because it is in black and white.