Zendaya and John David Washington Secretly Shot a New Film During Quarantine
Sam Levinson's new film Malcolm & Marie has just quietly wrapped, and it's likely the first to do so during the pandemic.
Deadline is reporting that the indie film Malcolm & Marie is quite possibly the first to roll cameras during the COVID-19 shutdown, and apparently it's already completed production. The shoot took place from mid-June to early this month, and it did so in compliance with all the safety guidelines from the CDC, and with approvals from WGA, DGA, and SAG-AFTRA.
Director Sam Levinson apparently wrote the screenplay after production on his HBO series Euphoria was shut down in March due to the pandemic. Zendaya, who plays the lead on Euphoria, had called Levinson at the start of quarantine and suggested they collaborate on a small production. Within a week he had finished the script. The plot of the film is still unknown, but it's said to be an emotional relationship-focused story ala Marriage Story, with some apt social commentary.
The film was paid for by the movie's cast and crew, including Zendaya and co-star John David Washington, Levinson and his wife/production partner Ashley Levinson, and rapper Kid Cudi, who is executive producing. The team worked with doctors, lawyers, and the labor unions to be sure they were moving forward safely. With a small crew, the film got started in earnest at a beautiful secluded location, the Caterpillar House in Carmel, CA.
The 33-acre property gave the production plenty of secluded spots to shoot, and the breathtaking house itself provided the much-needed intimacy that the script calls for. The crew was tested for COVID-19 before shooting, and were required to quarantine on location and not leave the property. They also wore masks and social-distanced while shooting. The fast-tracked production was executed swiftly and safely, and will likely be seen as a way forward for upcoming projects to emulate.
There's no word on when exactly Malcolm & Marie will be released, but Zendaya has shared the first look at the film via her Twitter:
Malcolm & Marie pic.twitter.com/99RWzgLFbD

— Zendaya (@Zendaya) July 8, 2020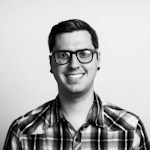 David is a video editor, stop-motion animator, freelance writer, and movie addict. He currently lives in Michigan with his wife and two dogs and can be found obsessing over director commentary tracks and collecting movie memorabilia. In addition to writing for Movie News Net and Star Wars News Net, he also hosts podcasts like The Movie News Network and The No Guff Podcast.