More Rumors Coming From DC: Constantine and Zatanna Could Be Getting Their Own Movies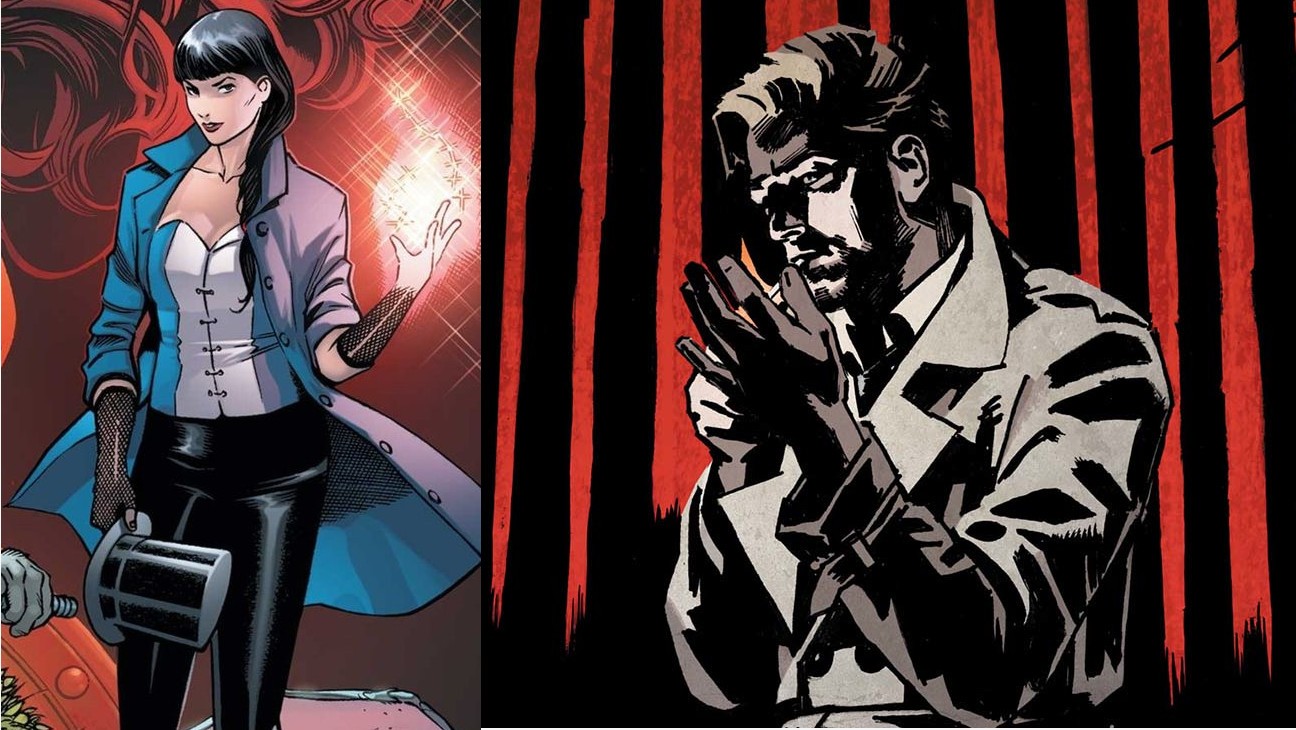 Both projects would be produced by J.J. Abrams via his banner Bad Robot. Could Keanu Reeves reprise his role as Constantine?
Following recent rumors about WB in the early stages of developing a new Justice League movie called Justice League: Rebirth, there are also a couple of reports going around about the studio also looking at developing a new live-action Constantine movie, as well as a movie centered around the character of Zatanna.
The Direct is reporting that sources have told them about a new Constantine live-action movie being developed, as a part of Bad Robot's massive deal with Warner Bros. Given the fact that there is also a Justice League Dark TV series being developed by the same studio and the same production company for HBO Max, it'd make sense (although it is not asserted in the report) that both projects would co-exist within the same cinematic universe.
It is also unknown which one would come first, so the movie could be either setting up the character for the audiences, in a Phase-One-MCU kind of way, or an exploration of the character after he's been introduced to the world in the TV series. It must be mentioned, however, that we still don't know what characters are going to appear in the Justice League Dark show, even though it is widely assumed that he will since he's been attached to that group for many issues of the comics.
In regards to Zatanna, DCEU Mythic is saying that the studio has begun development on a live-action movie centered around the magician daughter of John Zatara, but this time the project would not be linked to Bad Robot's Justice League Dark. This is certainly an interesting move, if it turned out to be true, since it seems like Zatanna would belong in the world that Justice League Dark could be creating, which I  assume will combine horror and fantasy/magic.
Also, she's been a member of the team in the comics, so if they wanted to have a Zatanna in the TV series as a part of the group, why would they be developing an independent movie about her? DC hardcore fans would also be thinking at this point about the romantic relationship that Zatanna and Constantine have had in the comics, and how that would play a very interesting role in the universe they would be creating if this were all true, and Zatanna did end up in that reality.
It is important to realize that no official report from any of the most reliable trades has been made as of yet, and while this might very well be true, we must take it with a grain of salt for a moment. If this were indeed true, I would be very curious how the recently canceled Swamp Thing show would play into all of this. Swamp Thing has also been a traditional member of the Justice League Dark group, and just like the previous characters, the character is expected to pop up, even though this has not been confirmed.
Given the fact that Swamp Thing was not at all overseen by Bad Robot, I highly doubt they will use the same character. But if they were developing a Constantine movie, as well as a Zatanna movie, that would tie in with a Justice League Dark TV series that would include the character of Swamp Thing, could they somehow link it all together.
Also, even though it's canceled, the show will now be airing on The CW, so it will no longer just be seen by hardcore DC fans who know what's up. It will be seen by the large TV-watching public, so it'd be pretty stupid to have two iterations of the same character on television, only a couple of years apart from each other, right? Well, it wouldn't be the first time DC pulls something like that with their properties, so who knows? (remember, Deathstroke, the Suicide Squad, and even Constantine have shown up on The CW).
With the recent news that Michael Keaton will be joining The Flash as Bruce Wayne in a Nick Fury-kind-of-role, it is not out of the realm of possibilities that WB might be pulling a whole multiverse thing on us for the upcoming years. I don't want to start theorizing about what the Michael Keaton news would mean for the DC Universe as a whole, but they could use one of those tricks to pull Swamp Thing out of the Titans and Doom Patrol reality into a new one in which J.J. Abrams' projects co-exist.
Whatever they are trying to do over there, we'll just have to wait and see, and as always, we'll keep you informed with everything that goes down on the DC camp. Meanwhile, check out Bosslogic's art of Eiza Gonzalez as Zatanna:
Miguel Fernández is a Spanish student that has movies as his second passion in life. His favorite movie of all time is The Lord of the Rings, but he is also a huge Star Wars fan. However, fantasy movies are not his only cup of tea, as authors like Scorsese, Fincher, Kubrick or Hitchcock have been an obsession for him since he started to understand the language of filmmaking. He is that guy who will watch a black and white movie, just because it is in black and white.