MCU: Janelle Monae Campaigns For Storm In 'Black Panther 2'
In today's edition of MAKE THIS HAPPEN NOW, acclaimed actress and singer-songwriter Janelle Monae revealed she has reached out to Marvel Studios with her desire to play Storm in Black Panther 2.
Janelle Monae revealed her wish to play the iconic mutant from X-Men in a new interview with Empire Online. Monae said that she spoke directly to writer-director Ryan Coogler about the prospect of playing the character after he hung out at her Atlanta studio while filming the first movie.
I definitely have thrown it out there. One of my dreams has always been to play Storm. I don't know if she comes in Black Panther, but it would be a dream to have her in it. I don't know where they are with that. A lot of women have played Storm and they've done an exceptional job, and I would love to be in that line of artists and get to do Storm justice.
Storm appeared in most of the 20th Century Fox X-Men films, including Dark Phoenix. Halle Berry and Alexandra Shipp previously portrayed her in the movies. Storm showing up in Black Panther 2 would make enormous sense storywise – she and T'Challa have been married in the comics.
Storm and Black Panther's marriage fractured in the comics some years back, but their relationship would be a strong incentive to introduce her in the context of a Black Panther sequel. Her debut there also provides a different approach for Marvel Studios to introduce the myriad X-Men characters it inherited when Disney purchased Fox.
Depending on how the MCU decides to integrate both the X-Men and Fantastic Four, Black Panther could be a launching pad for both franchises. He has long-standing ties to both, having first appeared in the pages of Fantastic Four #52 in 1966.
Showing how much support there is for Monae in the role – and how quickly fan support can transform into reality (hi, Snyder Cut), amazing artist Boss Logic posted a Monae-Storm on Twitter tonight:
Decided to do a @JanelleMonae Storm before I called it a night @MarvelStudios 🙏❤️⚡ pic.twitter.com/W20b3CAthj

— BossLogic (@Bosslogic) July 7, 2020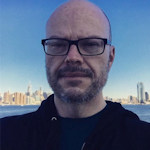 Darby Harn is a contributor for Screenrant, CBR.com, Star Wars News Net, and Movie News Net. He is the author of the sci-fi superhero novel EVER THE HERO. His short fiction appears in Strange Horizons, Interzone, Shimmer, and other venues.