Disney Hooks Jude Law for Their Live-Action 'Peter Pan' Remake
There's been a treasure-trove of overdone Peter Pan films, but Disney is still walking the plank. Their plans to remake the classic animated version are moving ahead, and the production just cast a key role.
According to Variety, Jude Law is currently in talks to play the villainous Captain Hook for David Lowery's upcoming Peter Pan & Wendy. It's not a done deal yet, but Law would bring some star power to this high-profile project. Both Joaquin Phoenix and Adam Driver were in the running to play the part at some point, but both reportedly turned it down. There's no word yet on whether he'll be playing the character of Wendy's father, which is traditionally a double-part for the actor playing Hook. In any case, Law will join cast members Alexander Molony and Ever Anderson, who will be playing Peter Pan and Wendy, respectively. Margot Robbie has also been rumored for the role of Tinker Bell.
The role of Hook has been played by several prestigious actors throughout the years, like Dustin Hoffman in Hook and Jason Isaacs in the 2003 adaptation. Law will have to work tirelessly to stand out from these iconic performances, but the versatility of his career speaks for itself. His performances in Enemy at the Gates, Gattaca, and A.I. Artificial Intelligence show he can portray a self-serious character like this. He's no stranger to big franchises, either, with action-packed roles in the Sherlock Holmes and Fantastic Beasts series'.
The film itself comes from a screenplay written by Lowery, along with Toby Halbrooks. They have the hefty task of balancing a faithful adaptation of J.M. Barrie's classic novel and the whimsy of the iconic animated musical. This version will likely be a more intimate and emotional take on the boy who never grew up, if the director's past projects are any indication. He's done such indie films as Ain't Them Bodies Saints, A Ghost Story, The Old Man and the Gun, and the upcoming The Green Knight. Disney isn't taking a shot in the dark with his hiring, however, as he also directed the underrated Pete's Dragon, released in 2016.
After the successes of last year's Aladdin and Lion King, the Disney remake pirate ship is barreling ahead at top speed. Peter Pan & Wendy is just one of countless upcoming live-action films from the studio. Whether it drops like a cannonball or thinks happy thoughts and flies, however, will be up to audiences when the film releases.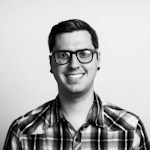 David is a video editor, stop-motion animator, freelance writer, and movie addict. He currently lives in Michigan with his wife and two dogs and can be found obsessing over director commentary tracks and collecting movie memorabilia. In addition to writing for Movie News Net and Star Wars News Net, he also hosts podcasts like The Movie News Network and The No Guff Podcast.