Rumor: New 'Justice League' Film Being Developed, Will Serve As A Soft Reboot Unrelated To Zack Snyder's Cut

Zack Snyder's Justice League is being treated as the end of the line for the DC Extended Universe as it once was, but what about the future of the DC superhero team? A new rumor suggests that a new take on the material is in very early development.
The theatrical release of Justice League was unsuccessful, being met with a "meh" from critics and disappointing box office returns following the divisive Batman v Superman: Dawn of Justice, but aside from Birds of Prey's middling returns against more positive reception, every other major DC Films project since Justice League has been a resounding success. Aquaman and Joker both shocked the world and made over a billion each, while Shazam! produced more profit than Man of Steel (thanks to the former's more modest budget and financial aspirations). Since then, it's been confirmed that Suicide Squad is getting a soft reboot in the form of Guardians of the Galaxy director James Gunn's The Suicide Squad, and Black Adam has been rumored to serve as a Justice Society adaptation for quite a while, but nothing has been said about DC's premiere team of heroes… Until now.
DCEU Mythic is reporting that DC Films has just started work on in their plans for a new take on the material. Contrary to popular thinking, this is not an animated movie, where DC has enjoyed a lot of success with various direct-to-video releases; it's a live-action film, tentatively titled Justice League: Rebirth, a name which draws inspiration from the DC Rebirth line. That line was kicked off with a standalone story reconfiguring the setting by reintroducing elements discarded by the last line relaunch and adjusting the newer elements of the setting to fit the old stuff that was returning, all without officially being a full reboot. If the Rebirth part of the title is indicative of anything, then DC Films is shaping up to do some kind of soft-reboot for their answer to the Avengers as they plan things out going forward.
As it stands, Zack Snyder's Justice League is absolutely happening, but it should be reiterated that it's going to be a self-contained thing meant to provide closure for audiences who made their demands for a director's cut loud and clear. There are no plans to bring Ben Affleck out of his self-imposed retirement from the Batman role in spite of rumors to the contrary. There are also no plans for there to be any live-action follow-ups to the standalone film — but presuming that it's a success, there may be a chance that the other two stories of Snyder's alleged five-movie arc get told in another medium, like a comic book or through animation. The nature of the Rebirth branding suggests that some ideas and cast members from the "Snyderverse" era could still be carried over, but DC would be free to replace certain actors in certain roles, or adjust existing concepts to fit with the overall vision going forward.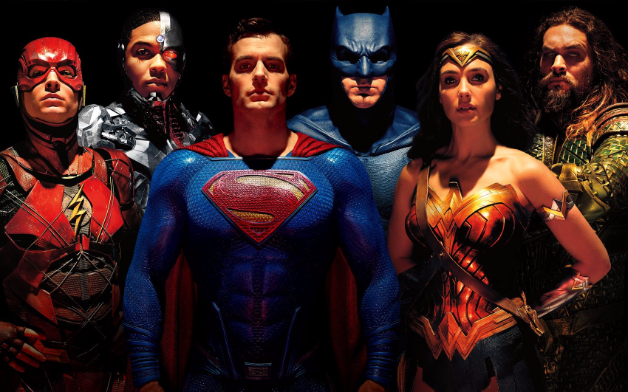 Right now, there's clearly a plan to reconfigure stuff in place, and The Flash is at the center of it with Michael Keaton's Batman somehow factoring into it. Keaton's Batman is apparently set to mentor other characters after the standalone adventure (with the current iteration of the Batgirl project requiring his presence), while the Affleck version of Batman is presumably MIA and the Robert Pattinson version stays in a pocket universe for the time being. (Fingers crossed that he joins the main universe eventually, thanks to The Flash setting the precedent of a multiverse.) In any case, Justice League: Rebirth would be years out from happening and would likely rely on whatever ensemble of heroes that the DCEU has assembled at that point in time, hopefully led by Henry Cavill's Superman, Gal Gadot's Wonder Woman, and Jason Momoa's Aquaman.
Zack Snyder's Justice League will release on HBO Max sometime in the first half of 2021. Justice League: Rebirth is in very early development if the rumors are true.

Grant Davis is a freelance writer who has covered entertainment news for more than four years. His articles have frequently appeared in Star Wars News Net as well as as other entertainment-related websites. As someone who grew up on Star Wars and comic book movies, he's completely thrilled with the current era of genre entertainment.