Legendary Composer Ennio Morricone Passes Away At 91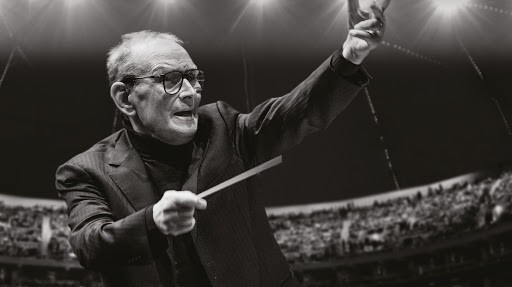 Italian composer Ennio Morricone, one of the most influential composers to the Western film genre, has died of at the age of 91.
The Hollywood Reporter has confirmed that Ennio Morricone has died, while the Italian publication Il Messaggero explains that Ennio Morricone succumbed to his injuries after suffering a fall which broke his femur. His friend and lawyer Giorgio Assumma released a public statement indicating that his final hours were peaceful and spent with his family:
"[Ennio Morricone died] at dawn on July 6 in Rome with the comfort of faith. His work has been preserved to the last full lucidity and great dignity. He thanked his beloved wife Maria, who accompanied him with dedication in every moment of his human and professional life and was close to him until the last breath. He thanked his children and grandchildren for the love and care they gave him. He dedicated a living memory to his audience from whose affectionate support he has always drawn the strength of his creativity."
Ennio Morricone's most famous works are undoubtedly his contributions to the Western genre, most notably with director Sergio Leone's The Man With No Name trilogy, comprising A Fistful of Dollars, For a Few Dollars More, and The Good, the Bad, and the Ugly. He would subsequently collaborate with Leone with two other movies in the genre: Once Upon a Time in the West and A Fistful of Dynamite. Years later, Morricone agreed to come out of retirement from Westerns to score one more movie in the genre: Quentin Tarantino's The Hateful Eight, a movie which finally netted him an Oscar win.
Outside the realm of Westerns, Morricone's body of work is extensive, with some of his most well-known scores including The Exorcist II: The Heretic, Days of Heaven, The Thing (1982), Once Upon a Time in America, The Mission, The Untouchables, Cinema Paradiso, Frantic, Bugsy, and Malèna. Ennio Morricone was truly one of the greatest composers in cinematic history, and he will be deeply missed.

Grant Davis is a freelance writer who has covered entertainment news for more than four years. His articles have frequently appeared in Star Wars News Net as well as as other entertainment-related websites. As someone who grew up on Star Wars and comic book movies, he's completely thrilled with the current era of genre entertainment.