Sam Neill's 'Jurassic World: Dominion' Role Is More Than Just a Cameo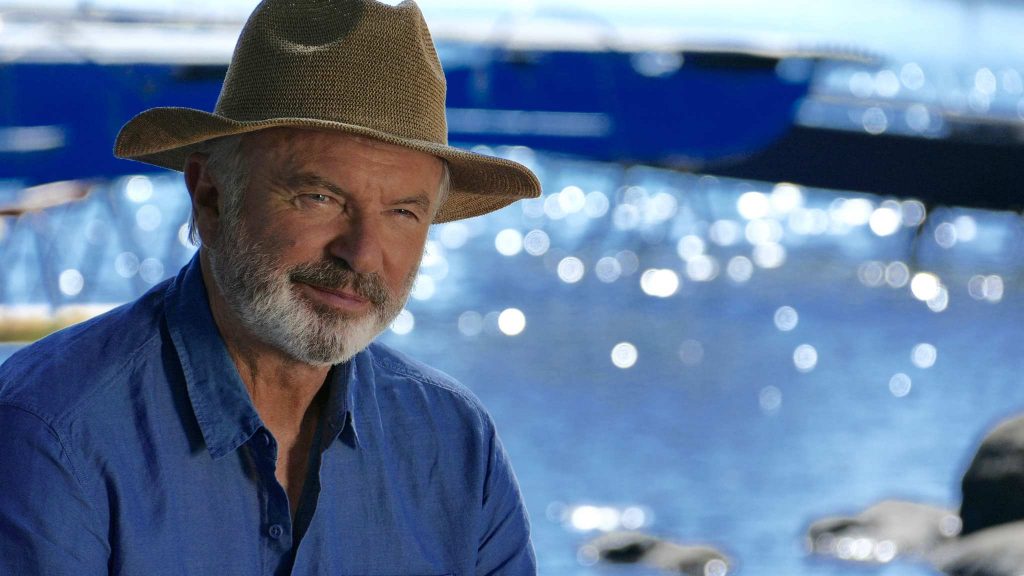 As production readies to restart next week, Sam Neill has opened up a bit about his role in the upcoming entry in the Jurassic franchise.
Many fans were disappointed about the size of Jeff Goldblum's part in Jurassic World: Fallen Kindom, which amounted to a couple of minutes at most and just bookended the movie. Original Jurassic Park star Sam Neill has confirmed to Yahoo Movies UK that his (and his partners') presence in Dominion will be more substantial:
"We're all the way through the film, Jeff [Goldblum], and me, and Laura [Dern]… probably won't be running quite as fast as I was 27 years ago!"
This news comes as a surprise; most people expected the OG cast members to get supporting roles in the seemingly packed sequel, which is bringing back even Lewis Dodgson, the corporate bad guy we briefly met in the original movie. We will have to wait for a first trailer to see how they fit into the larger narrative put in motion by Fallen Kingdom's earth-shattering ending, which saw dinosaurs and the genetic material needed to create them get to the mainland (and fall into the wrong hands).
Despite halting production for over three months due to the coronavirus pandemic, Universal has yet to announce a delay for Colin Trevorrow's Jurassic World: Dominion, which is still set to roar on June 11, 2021.
Francisco J. Ruiz is that guy who has watched Jurassic Park a thousand times and loves Star Wars. His hunger for movies is only matched by his love for video games. He graduated in English Studies from the University of Malaga, in Spain. As he continues to write about what he enjoys (and doesn't), he's studying for a master's degree and working on becoming a teacher.