Boots Riley Teases New Series About a 13-Foot Tall Man
Rapper-turned-director Boots Riley, known for the bizarre and critically-acclaimed Sorry to Bother You, took to Twitter today to announce his next project. Much like his directorial debut, it sounds like an unusual rollercoaster that only he could create.
The series is called I'm a Virgo, and apparently revolves around a 13-foot tall Black man living in Oakland. He'll be played by Jharrel Jerome, whose fantastic performance in When They See Us won him an Emmy last year. Riley says it will be produced under Michael Ellenberg's Media Res production banner, but that they haven't decided on what platform to release the series.
Riley describes it as "dark, absurd, hilarious, and important", which are all words I'd use to describe Sorry to Bother You. The 2018 film is a shocking and unapologetic satire that stylishly skewers capitalism at every turn. My thoughts are echoed in our review from a few years ago, but if I'm a Virgo is anything like its predecessor, audiences will be in for one wild ride.
Unfortunately he didn't mention a release date, so in the meantime we'll have to marvel at this unique poster designed by Colin Laurel: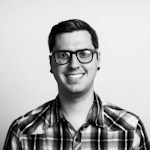 David is a video editor, stop-motion animator, freelance writer, and movie addict. He currently lives in Michigan with his wife and two dogs and can be found obsessing over director commentary tracks and collecting movie memorabilia. In addition to writing for Movie News Net and Star Wars News Net, he also hosts podcasts like The Movie News Network and The No Guff Podcast.