'Mamma Mia' Producer Teases a Third Film in the Series
Judy Craymer, producer of stage musical Mamma Mia, the 2008 on-screen adaptation, and its 2018 sequel Mamma Mia: Here We Go Again, has said she'd like there to be a third film.
In an interview with The Daily Mail, Craymer said she'd planned to start thinking about ideas for the new movie during the UK's Covid-19 lockdown, but she has understandably found it hard to focus with the current state of the world. She's optimistic though:
I think one day there will be another film, because there's meant to be a trilogy, you see. I know Universal would like me to do it.
The original 2008 movie stars Meryl Streep, Amanda Seyfried, Colin Firth, Pierce Brosnan, and Stellan Skarsgård singing hits from the band ABBA while bride-to-be Sophie (Seyfried) tries to determine which of the three men she's invited to her wedding is her father. The sequel, which was released a decade later, sees the return of all the main cast members with the addition of Lily James as a younger version of Streep's character and Cher as Sophie's grandmother.
Seyfried recently said in an interview with Collider when asked about doing a third movie:
Every single person in that movie would say yes in a heartbeat because we want to hang out with each other… I wish there was a Mamma Mia 3, but I'll tell you what – I've said it before and I'll say it again and I hope I'm wrong again. I don't think there are enough ABBA songs to make a third movie.
So Seyfried seems interested but justifiably skeptical about the amount of original ABBA songs to use. Luckily, new music is on the horizon for the 70's band who haven't released an album together since 1981. Eight original songs have been written and were due out this year (member Björn Ulvaeus says the release has been pushed back six months due to Covid-19).
Despite the delay, Craymer has said she wants to use the new tracks in the third Mamma Mia film.
It's exciting news for musical fans and dancing queens everywhere. Stay tuned for more information as it appears here on Movie News Net.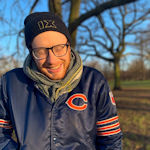 Alex Newman is huge Star Wars fan and loves to keep up to date with the canon. He's also loved movies for as long as he can remember. He's a massive Disney and superhero fan but will watch anything. He's worked at a cinema, a comic book store and at Disney World but is currently working in radio in London! You can find him at @New_macca on twitter.