Edgar Wright to Adapt Thriller Novel 'The Chain'
Universal has assembled a team to adapt Adrian McKinty's 2019 bestselling novel The Chain, and it's a remarkably talented lineup.
Deadline is reporting that Edgar Wright, the mastermind behind Shaun of the Dead, Scott Pilgrim vs. The World, and Baby Driver, will helm the adaptation. The accomplished director will no doubt bring some serious vision to the project, and he won't do it alone. Jane Goldman, a screenwriter known for her work on Matthew Vaughn films like Kick-Ass and X-Men: First Class, will be tackling the script. Wright usually co-authors with the writers he hires, but as of now, Goldman will be going solo on the screenplay.
The Chain is about a single mother and cancer survivor whose child is kidnapped. In order to save her daughter, she is ordered to kidnap another family's child. If she does not comply, her daughter will be murdered. But, by participating in the scheme, she'd be a part of the eponymous "chain" and tragically become a criminal herself. Adrian McKinty's novel was his last-ditch effort to become a recognized author, but it undeniably paid off. The book became a bestseller in 20 countries, and the film rights were in high-demand before ultimately going to Universal.
The synopsis may seem like just another run-of-the-mill thriller, but with a visionary like Wright behind the camera, it could easily become a classic. He has a vigor for filmmaking that's all too rare nowadays and always makes his projects unique. Wright's next film Last Night in Soho was pushed to 2021 due to COVID-19, so rest assured he'll have plenty of time to make sure The Chain is as good a film as it needs to be.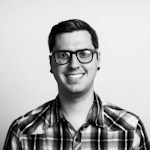 David is a video editor, stop-motion animator, freelance writer, and movie addict. He currently lives in Michigan with his wife and two dogs and can be found obsessing over director commentary tracks and collecting movie memorabilia. In addition to writing for Movie News Net and Star Wars News Net, he also hosts podcasts like The Movie News Network and The No Guff Podcast.