Actor Ian Holm Has Passed Away at Age 88
The iconic film and stage actor Ian Holm has passed away today. He was known by many for his performances in Alien and The Lord of the Rings trilogy, but his prolific career spans decades.
The Guardian confirmed the news this morning that Sir Ian Holm Cuthbert has indeed passed at the age of 88. His death in London this morning is attributed to his battle with Parkinson's. He is survived by Sophie de Stempel, his wife, who brought his final days to life in a series of portraits.
Holm grew up in Essex, where he was born in 1931. He performed in the amateur theater until being introduced to the well known Shakespearean actor Henry Bayton. This led him to an education at the Royal Academy of Dramatic Art, where he eventually got his degree in 1953. By the early 60s, he had become an established name at the Royal Shakespeare Company with performances in countless high-profile productions.
Later that decade, Holm began picking up roles in British television but also continued to perform on the stage. He received a Tony Award in 1967 for the role of Lenny in The Homecoming and acted with his own son in a BBC TV production of The Lost Boys. He even had a stint over the airwaves, prophetically playing the role of Frodo in BBC Radio's Lord of the Rings adaptation.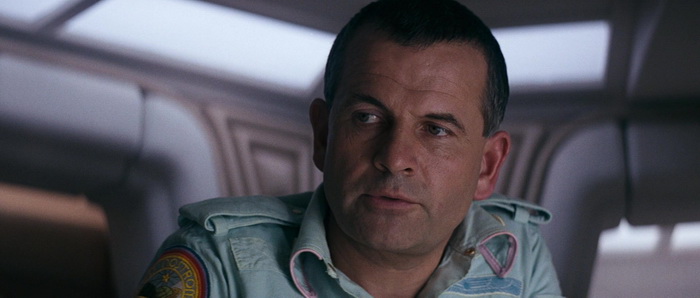 But it wasn't until 1979 that his name became commonplace. An absolutely chilling performance as the deceptive android Ash in Ridley Scott's Alien gave him the push into the mainstream. Chariots of Fire saw him portraying the athletics coach Sam Mussabini, and his performance earned him an Oscar nomination for Best Supporting Actor. Holm went on to win roles in films like Time Bandits, Brazil, Henry V, Hamlet, Naked Lunch, Mary Shelley's Frankenstein, and countless others. Some may also remember him as Father Vito Cornelius in Luc Besson's 1997 science fiction film The Fifth Element.
Perhaps most well-known, however, is Holm's memorable turn as Bilbo Baggins in 2001's Fellowship of the Ring. He brings a nuance to the role that benefits the film immensely, carrying the first 30 minutes almost single-handedly. Bilbo is portrayed as wise, yet childish, welcoming, yet bitter. It's a wonderful performance, and it's a large reason why the Lord of the Rings films work so well. Years later, Holm returned to the role to bookend the first and last movies of The Hobbit trilogy.
After Fellowship, Holm went on to light up the screen in films like Garden State, The Aviator, Lord of War, and Ratatouille. He was a beloved presence on the screen and off, and will continue to inspire audiences for generations. Unfortunately due to his illness, he wasn't able to be a part of the virtual Lord of the Rings reunion this year, but expressed his sadness in a statement:
"I am sorry to not see you in person, I miss you all and hope your adventures have taken you to many places, I am in lockdown in my hobbit home, or holm."
No need for apologies, Sir Ian. You will be missed by all of us, but your passing is just another adventure. In the words of J.R.R. Tolkien, "Death is just another path… One that we all must take. The grey rain-curtain of this world rolls back, and all turns to silver glass… And then you see it: White shores… and beyond, a far green country under a swift sunrise."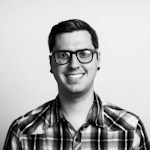 David is a video editor, stop-motion animator, freelance writer, and movie addict. He currently lives in Michigan with his wife and two dogs and can be found obsessing over director commentary tracks and collecting movie memorabilia. In addition to writing for Movie News Net and Star Wars News Net, he also hosts podcasts like The Movie News Network and The No Guff Podcast.