Sony's PS5 Reveal Event: The Good, the Bad and the Unknown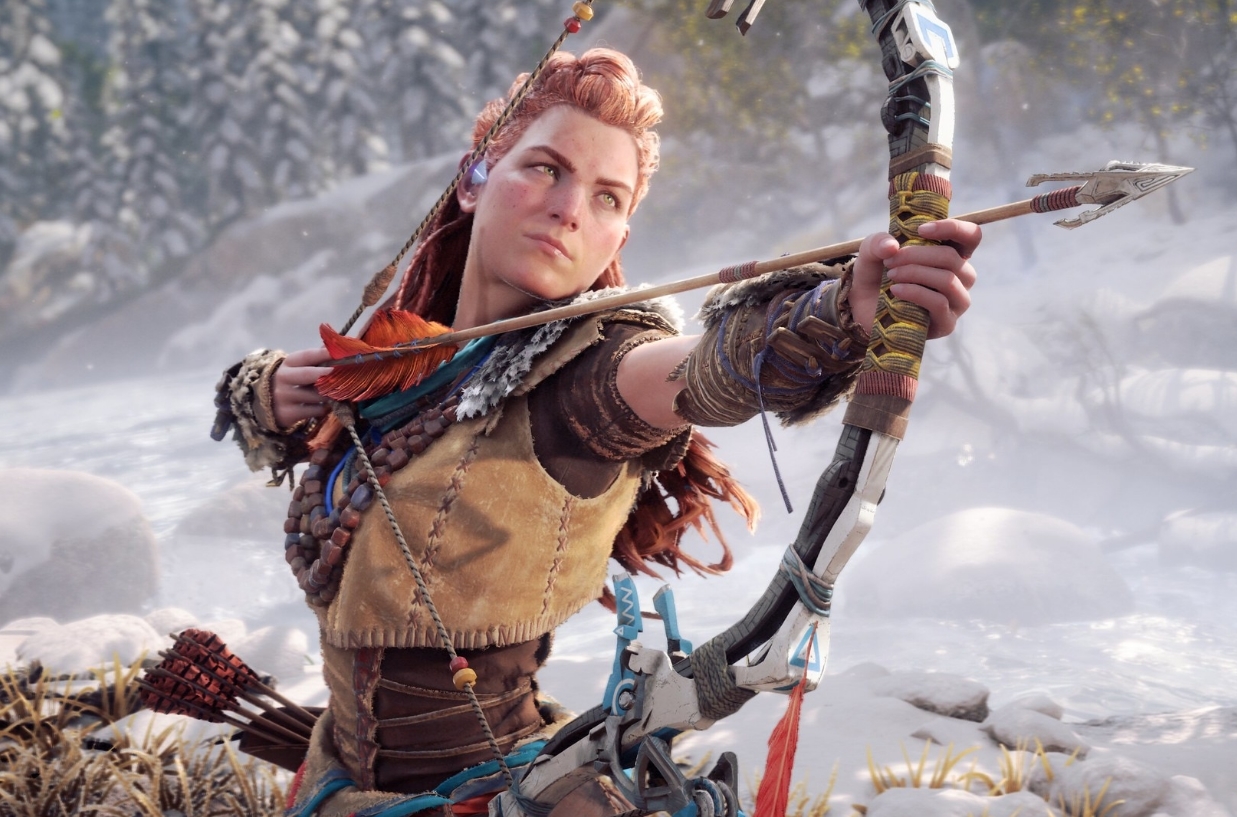 Sony came out in full force last night and gave avid players a glimpse into the future of PlayStation and gaming in general.
As summer closes in and the coronavirus pandemic keeps the world upside down, gaming companies all around the world are shifting to digital events in order to show and talk about their future hardware and game releases. Of course, most eyes are put on Sony and Microsoft, both of which are set to release their new consoles later this year. Following a so-so initial showing of games by Microsoft last month (with the promise of a meatier event in July) and an impressive Unreal Engine 5 tech demo by the people at Epic Games, Sony has finally revealed what the future of PlayStation looks like.
Up and front was Rockstar Game's Grand Theft Auto V (yeah, I know), a game that has been around for almost seven years now and will span three different console generations by the time PS5 and XSX arrive. Rockstar's hit video game will be getting better visuals and performance along with new features and content in its next-gen iteration. PS+ users that currently own the game will also be getting in-game benefits inside the online component (make the cash rain) until the PS5 version arrives. It is safe to say that GTA Online will be printing money for Rockstar and Take-Two until Grand Theft Auto VI (and a new multiplayer offering) rolls around.
The first surprise of the night was the sudden announcement of Spider-Man: Miles Morales, a sequel of 2018's Spider-Man (PS4). Insomniac Games is once again handling the development for Marvel and Sony, and we now know it is an upgrade of the original game with a "substantial expansion" on top of it, so we might be looking at an Uncharted: Lost Legacy type of entry here. We will have to wait for Sony to clear up the nature of this upgrade and whether the new content itself will be sold separately for people who already own the base game.
UPDATE: Insomniac has clarified via Twitter the game is standalone.
Grand Turismo (one of Sony's classic franchises) is also back with Grand Turismo 7, which looks sharper and faster than ever. This one was a given, but no definite release date was attached to its first trailer:
Insomniac Games is a busy (and massive) company, and they did not waste any time last night showing off a new Ratchet & Clank that follows 2016's reboot of the long-running franchise. The impressive thing about this gameplay trailer is how it demonstrates the PS5's SSD capabilities with seamless multi-level loading that does not interrupt (but reinforces) its breakneck action and platforming. Ratchet & Clank: Rift Apart has no release date for now.
Square Enix brought (newly formed) Luminous Productions' Project Athia (working title) to the table, an action-packed adventure that seems to be taking some strong cues from the Dark Souls franchise and the flashy action from Final Fantasy XV. The pacing and overall flashiness appear to be on the "all in" side, so it might very well forge its own identity. The end of the reveal trailer states "designed for PlayStation 5" but says nothing about a potential exclusivity. We will have to wait and see where this one goes.
One of the biggest strengths of Sony's reveal event was the fact they did not rely on ultra-realistic, bombastic next-gen titles to sell their hardware. Smaller, more experimental games also found their way into the showcase:
Returnal's trailer started out creepy and tense, but later evolved into a sci-fi horror-themed third-person shooter that also seems to be throwing in a good amount of psychological stuff for good measure. Housemarque's previous (and smaller) games are quite different from this project, so I wonder if the studio will be up to the challenge of mixing all those elements.
Sackboy is back! Sumo Digital, who relieved Media Molecule of their Little Big Planet duties with Little Big Planet 3 (PS3, PS4), is developing a 3D platformer spin-off which packs a strong co-op component. It looks fluffy and fun and cute, and that is all anyone needs to know. Sackboy: A Big Adventure has no release date for now.
Destruction AllStars looks like the result of mixing Fortnite and Rocket League. It also looks nearly as mean as Twisted Metal. Will it all gel together? Is it free-to-play? No one knows.
Annapurna and BlueTwelve's Stray is a charmer. From the color palette to the overall design of its moody robot-inhabited city streets, this one caught most spectators' attention last night. The best part? You play as a cat with a bag. I do not know about you, but I am instantly sold on the idea. It is set to hit sometime in 2021 (but I want to be a cat that lives in a robot city now!).
Kena: Bridge of Spirits also received an overwhelmingly positive reaction from the audience; it really looks like a playable high-quality animated movie (the studio behind it has experience in that field). The way it looks and moves is insane. Also: cute little critters!
On the weird side of the event was Goodbye Volcano High, a narrative adventure featuring some… interesting character designs. I am sure it will find its player base, as it looks visually rich and unique.
Abe's also back, Oddworld fans (yes, that is still a thing). Oddworld: Soulstorm, which was first announced back in 2016, is coming to both PS4 and PS5. You can watch many, many Mudokons die horribly in its new trailer.
GhostWire: Tokyo was announced last year at Bethesda's E3 press conference. Tango Gamework's new game had a first teaser that did not tell us much beyond the setting and the fact ghosts were a big part of its story. Ikumi Nakamura (creative director) departed the studio last year, so Resident Evil veteran Shinji Mikami (leader of the studio) presented the new gameplay trailer himself. It looks weird and different, and it has turned out to be a first-person action game. You will be able to perform martial arts and magic on evil spirits next year.
JETT: The Far Shore invites us to go on an interstellar trip. The game seems moody and somewhat calm, although I am not sure about its art style. It arrives on PS4 and PS5 next holiday.
Gearbox Software's Godfall also showed up to reveal its first ever gameplay footage, which looks shiny and punchy. Players will tear through hordes of enemies as they travel through the elemental realms in order to challenge the mad god Macros. It is being advertised as the first of its kind: a looter-slasher, melee action-RPG. That is a lot of popular "game-y" words.
Solar Ash is the next game from the makers of the stylish Hyper Light Drifter. It looks as trippy as fans of their previous work would expect.
Astro's Playroom is a fun little platformer that comes pre-loaded on PS5. The gameplay is said to tap into the new features of the DualSense controller, so it might be worth looking at.
It has been a while since we last saw Little Devil Inside, a Kickstarter-born survival action-RPG set in a surreal world full of beasts. Its art style and overall atmosphere look absolutely gorgeous. The game is set to release on PS5, current-gen consoles, and PC.
Bugsnax probably had the oddest trailer of the night. It is being developed by the makers of Octodad, another "interesting" game, so we will have to find out what their deal is when the game releases later this year.
Back to the big releases, 2K's yearly NBA title did not miss the show and received a short but rhythmic teaser:
IO Interactive's excellent rebooted Hitman trilogy ends next January with Hitman 3. The level design in these games is insane, and the developers have done a tremendous job with the replay value, events, expansion packs, and user-created content.
The rumors were real: PS3 legend Demon's Souls, which kickstarted the whole "Souls-like" subgenre and made From Software one of the world's most famous developers, is getting a full-on remake by remaster veterans Bluepoint Games with the help of Japan Studio. It is supposed to be shinier, sharper, and meaner than ever. And it looks magnificent:
Deathloop was another new IP revealed by Bethesda at last year's E3 showing. Arkane's new offering had style and teased a feud between two assassins stuck in a time loop. That sounds awesome, right? Well, it also looks awesome:
The cat is out of the bag: Resident Evil is back with Resident Evil: Village (or VIIIage). It looks as scary and moody as the previous entry in the series, which shifted the main saga to first-person camera and took some cues from smaller horror games such as Outlast while pushing the story in bold new directions. Get spooked (and probably murdered several times) next year.
Pragmata, Capcom's new AAA game, appears to be bonkers and mind-bending. You have to see it to believe it. There is nothing much to say. Eat your heart out, Kojima, I guess.
And… of course they saved the biggest (and probably best) for last: Guerrilla's Horizon sequel, which is titled Forbidden West, looks massive in scale. Aloy continues her odyssey through the machine-populated ruins of the old world, trying to secure a future for humanity. What the first game lacked in writing finesse, it made up for in astonishing world-building and exciting action. We have no release date for this behemoth, but I am sure it will be worth the wait. In the meantime, you can check out the comic series releasing this summer.
To cap it off, Sony also released a first look at the console itself, which will come in (at least) two shapes at launch: a regular and a digital-only (thus cheaper) edition. Only in white for now, too. Price? Not a single peep. They are probably still waiting for Microsoft to make a move regarding their new console's pricing. And yes, it can be placed horizontally.
We do not know for sure how good and wide the PS5's backward compatibility really is, and PlayStation Now's role in the future is still a big question mark. Microsoft seems to have a much clearer picture regarding older games and connectivity between different devices. Sony's strength lies in their exclusive titles and (now) the raw speed of their SSD-centered architecture, but how long will that advantage last?
Francisco J. Ruiz is that guy who has watched Jurassic Park a thousand times and loves Star Wars. His hunger for movies is only matched by his love for video games. He graduated in English Studies from the University of Malaga, in Spain. As he continues to write about what he enjoys (and doesn't), he's studying for a master's degree and working on becoming a teacher.