David Fincher's 'Mank' Might Be Getting an October Release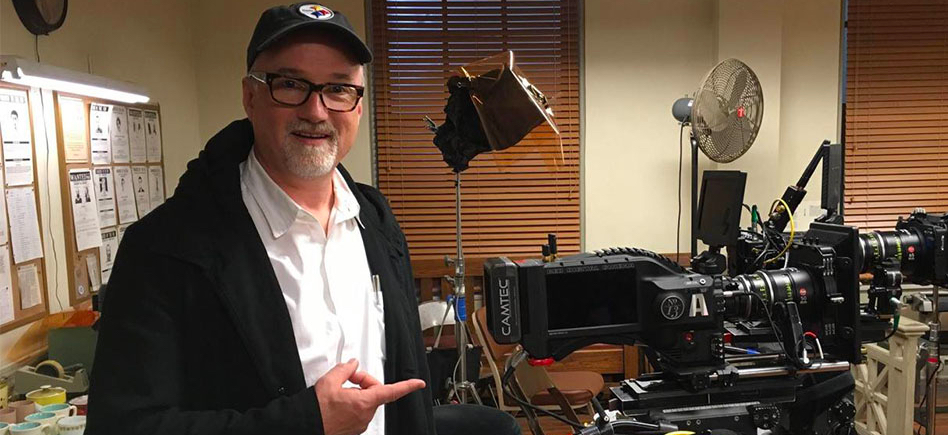 According to veteran screenwriter Eric Roth, who produced David Fincher's upcoming Mank, the film is due for an October release on Netflix.
Last summer, it was reported that David Fincher would be teaming up with Gary Oldman to tell the story of Herman J. Mankiewicz, who co-wrote Citizen Kane along with Orson Welles. The script was written by Jack Fincher, the director's father, before he passed away in 2003.
Recently, Eric Roth (Forrest Gump, Bradley Cooper's A Star Is Born) appeared on the Pardon My Take podcast, where he dropped several nuggets of information that are very interesting, but the one that probably affects the most the current movie calendar is one very brief mention of Mank. This is what Roth said:
I have a movie coming out […] that six people will go see but it's pretty amazing, that I did with David Fincher, that's gonna come out on October on Netflix about the man who wrote Citizen Kane. It's a pretty incredible piece. He did a black-and-white 30s movie. It looks like a 30s movie and feels like one.
It should be mentioned at this point that Netflix has not confirmed this information, but given the fact we are talking about one of the producers of the movie, we should probably assume it's true. In addition, Netflix will be skipping the festival circuit this year, so October will probably be the first time anyone is able to see Mank.
I'm over the Moon about this movie. Not only is Fincher my favorite director working today, but also the fact that he is making a movie about how Citizen Kane was made is like a dream coming true. On top of that, if you add that the movie has been shot in black and white… this just looks like a love letter to cinema. Pure and simple. And I love those stories. The fact it is coming out in October is nothing but good news, because quite honestly I was expecting it to debut by December at the earliest, if not even January (with a limited theatrical run in December).
I hope this also means that the pandemic has not caused some major difficulties when it came to post-production. Not a lot of visual effects should be expected from a black-and-white movie made to look like it was shot in the 30s that follows the life of a screenwriter. But we're talking about David Fincher at the end of the day, who is probably the biggest expert in Hollywood in the art of inserting CGI where you'd least expect it ─ may I remind you that the guy shot all of Zodiac's neighborhood scenes in front of a green screen just to make it look like 1970s' San Francisco?
Nonetheless, post-production is a very complex process that can extend for many months even for movies with no CGI extravaganza, so it is encouraging to see they are being able to finish the movie despite the pandemic.
As for its Oscar chances, it's very early to tell. We basically haven't seen any film that could be considered a legitimate Oscar candidate, and, at this point, we can only speculate based on what is scheduled to come out. Right now, movies from Christopher Nolan, Denis Villeneuve, Sofia Coppola, Wes Anderson, Steven Spielberg, Paul Verhoeven, among many others, are set to debut later this year. I don't think we are in for the treat that 2019 was, but it will surely be very interesting. And, at the end of the day, with filmmakers like these making ambitious movies, we all win.
Mank is being directed by David Fincher from a script written by Jack Fincher, and is produced by William Doyle, David Fincher, Eric Roth, Douglas Urbanski, and Ceán Chaffin. It stars Gary Oldman, Amanda Seyfried, Tom Burke, Lily Collins, and Tom Pelphrey.
Miguel Fernández is a Spanish student that has movies as his second passion in life. His favorite movie of all time is The Lord of the Rings, but he is also a huge Star Wars fan. However, fantasy movies are not his only cup of tea, as authors like Scorsese, Fincher, Kubrick or Hitchcock have been an obsession for him since he started to understand the language of filmmaking. He is that guy who will watch a black and white movie, just because it is in black and white.