'Bill & Ted Face The Music' Drops a Most Excellent First Trailer
"How's it goin, royal ugly dudes?!" The time-travelling, rock and roll duo are back after 29 years with a first look at their brand new adventure and righteous poster!
Bill S. Preston, Esq. (Alex Winter) and Ted "Theodore" Logan (Keanu Reeves) are back to save the world yet again in the third installment of the Bill & Ted series, titled Bill & Ted Face the Music. 
This time around, we learn that Bill and Ted have been on their way to fulfilling their destiny (set in Bill & Ted's Excellent Adventure) by uniting the universe in harmony with their music, but they are not quite there yet. From the trailer, it looks like their band, Wyld Stallyns has seen success, but they still have not written the song that creates galactic harmony. Hopefully, with the help of some future, utopian-like dudes and a phone booth time machine, Bill and Ted can complete their journey and thus save life as we know it.
Who knows what kind of trouble those two will get themselves into on this new wacky adventure, but I sure hope the film turns out to be most triumphant as the first sequel, Bogus Journey, was a big let down. Bill & Ted's Excellent Adventure is a beloved classic. The film has spawned (now) two sequels, an animated series, a short-lived live action television series, video games, and comics, and is one of my personal favorites. It is the reason that I will never be able to pronounce Socrates correctly for as long as I live.
It is not clear at this point when and how exactly Bill & Ted Face the Music will be released. Originally slated to be released in theaters on August 21, the new trailer and poster just say "Summer 2020" due to the Covid-19 pandemic. Stay tuned to find out when the film will be released and whether it will be in theaters or land right onto a streaming service. Until then, be excellent to each other and PARTY ON, DUDES!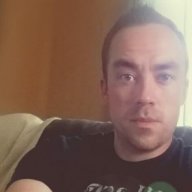 Bobby Long is a life-long fan of Star Wars, The Lord of the Rings, The Marvel Cinematic Universe, Disney and The Simpsons who spends much of his free time running through all his favorite films…again and again. He has a beautiful fiancee, a beautiful daughter, and two of the cutest doggies you'd ever seen. He is eternally grateful to MovieNewsNet for giving him the opportunity to write about his passion.