James Mangold's Approach to 'Indiana Jones' Will Be Rooted in Emotion

Since Disney acquired Lucasfilm in 2012, things have been pretty quiet concerning the Indiana Jones franchise. For better or worse, Star Wars took immediate precedence. But now we're finally getting more nuggets of information about the upcoming fifth installment.
In some shocking news, we learned in February that Steven Spielberg had stepped down as director. Instead, James Mangold (Logan, Ford v Ferrari) was apparently in talks to direct Indy 5. Then coronavirus threw a wrench in the release date, pushing the film to July 29th, 2022. Mangold's hiring was never confirmed by Lucasfilm, but producer Frank Marshall recently verified the information. Speaking to Collider, he revealed his thoughts on why Mangold was a good choice:
"His love of the franchise. He's a wonderful filmmaker. I think he also has a relationship with Harrison. It was all of the right pieces coming together, at the right time… Steven is staying on as a producer, so we've got the best of everything."
Mangold, however, is still playing coy. In an interview with ComicBook.com, he danced around his involvement in the film and evasively gave his approach to franchises of this kind. The good news is his heart is in the right place. He explained:
"But like in all my work, I'm always trying to find an emotional center to operate from. I think the most important thing is, in an age when franchises have become a commodity, that serving the same thing again. At least for me, in the dances I've had with any franchises, serving the same thing again, the same way, usually just produces a longing for the first time you ate it. Meaning, it makes an audience wish that they just had the first one over again."

"So you have to push something to someplace new, while also remembering the core reasons why everyone was gathered… And in any franchise I take in, I'd always be trying to capture and make sure that we preserve those core ideas that are at the center, because that's why these stories are more than franchises. They're the fairy tales of our contemporary culture."
When it was revealed that Spielberg had stepped down, it begged the question: What was the point of this movie without its creators at the helm? Thankfully, Mangold's comments help solidify some trust and even enthusiasm. It seems that he'll stay true to the franchise's roots while still pushing it forward into a new generation. In an era when studios are insistent on force-feeding us nostalgia, that's the best we can hope for.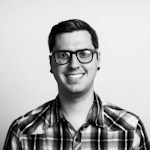 David is a video editor, stop-motion animator, freelance writer, and movie addict. He currently lives in Michigan with his wife and two dogs and can be found obsessing over director commentary tracks and collecting movie memorabilia. In addition to writing for Movie News Net and Star Wars News Net, he also hosts podcasts like The Movie News Network and The No Guff Podcast.