Scott Derrickson to Direct 'Labyrinth' Sequel With Maggie Levin Writing
Deadline are reporting that Scott Derrickson, director of Doctor Strange, has been tapped by TriStar Pictures to direct the sequel to Jim Henson's Labyrinth, released in 1986. Maggie Levin, writer and director of Into the Dark and My Valentine (both for Hulu), will write the script.
Derrickson was slated to direct Doctor Strange's sequel before leaving due to "creative differences", and the Marvel film is now being directed by Sam Raimi.
The original Labyrinth starred both David Bowie and Jennifer Connelly, and the film remains a cult classic over thirty years later. It has spawned novels, comic books, and video games while fans still hold screenings and an annual fan masquerade ball.
Lisa Henson of The Jim Henson Company is producing, with Brian Henson executive producing. Derrickson is executive producing with his frequent collaborator C. Robert Cargill. Blanca Lisa, SVP of feature film production, is shepherding the project for Henson.
While a sequel happening at this point is surprising, the heavy involvement of people who were close to Jim Henson and Derrickson's history with the magical and the odd in his films are both signs that the film is in good hands.
There is no word yet on what the story is about or whether Connelly will be reprising her role, so we'll keep you updated as news surfaces.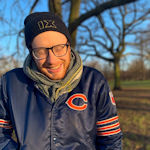 Alex Newman is huge Star Wars fan and loves to keep up to date with the canon. He's also loved movies for as long as he can remember. He's a massive Disney and superhero fan but will watch anything. He's worked at a cinema, a comic book store and at Disney World but is currently working in radio in London! You can find him at @New_macca on twitter.