David Arquette to Return as Deputy Dewey Riley in 'Scream 5'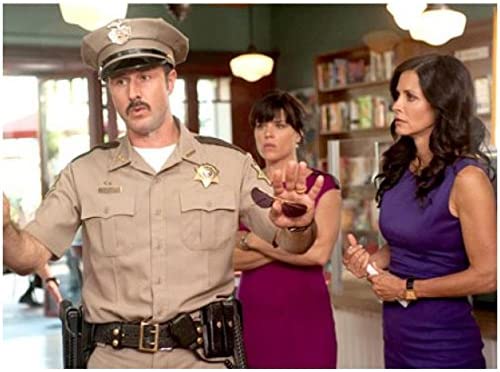 David Arquette has been officially announced as the first returning cast member to appear in Scream 5.
David Arquette is officially reprising his role as Deputy Dewey Riley in the upcoming film from the Scream franchise, according to Collider. Arquette is the first member of the original cast to be announced in the newest installment of the popular slasher film starring Ghostface.
'I am thrilled to be playing Dewey again and to reunite with my 'Scream' family, old and new,' Arquette said. ''Scream' has been such a big part of my life, and for both the fans and myself, I look forward to honoring Wes Craven's legacy.'
Although not officially announced yet, it is assumed that Neve Campell will return to her role as Sidney Prescott in Scream 5. The original Scream film hit theaters in 1996, from horror fanatic and director, Wes Craven. The original film was met with critical acclaim and a sequel was quickly green-lit and released the following year. Over the next fifteen years, two more Scream films would be released, the latest being Scream 4 in 2011.
Wes Craven tragically passed away in 2015, which is a big reason the Scream franchise has been so quiet since its last release. Scream 5 will be co-written by James Vanderbilt and Guy Busick. The film is also being co-directed by Matt Bettinelli-Olpin and Tyler Gillett, whom are part of the filmmaking group, Radio Silence.
Part of the reason the Scream franchise saw so much success was because it was the first slasher film to not take itself too seriously. The Scream films stick to proven horror guidelines which call for copious amounts of blood and the jump-scares that audiences love, while not being afraid to make fun of itself. Scream also takes the unique approach which assumes a different killer wearing the same mask every film, turning the typical moviegoer into the detective to try and figure out whodunit.
Expect more information to come soon as filming looks to start in late 2020 or early 2021.
Zach is a business analyst by day and a freelance writer by night. Currently residing in the Los Angeles area, he is a movie fanatic and avid traveler who also enjoys lounging around the house with his best friend/cat Nala.