AMC Acquires Rights to Anne Rice's 'Vampire Chronicles' and 'Lives of the Mayfair Witches'
AMC Networks recently acquired the rights to adapt two of author Anne Rice's best-selling series: The Vampire Chronicles and The Lives of the Mayfair Witches.
The network now hold the rights to develop both film and television projects for their own networks and streaming services or through external partner licensing. Both Anne Rice and her son, Christopher, will serve as executive producers on all projects, whilst Rolin Jones, who signed a developmental deal with AMC recently, will help develop projects based on both series for television.
Rice's works have sold over 150 million copies, with her first book, Interview with the Vampire, adapted into the 1994 film of the same name, starring Tom Cruise, Brad Pitt and a young Kirsten Dunst.
With 18 books between the two series, Interview with the Vampire is the first entry of The Vampire Chronicles which has crossed over with her Witching Hour series. Rice re-acquired the theatrical rights to her books in 2016 and has said this of the new deal with AMC:
It's always been my dream to see the worlds of my two biggest series united under a single roof so that filmmakers could explore the expansive and interconnected universe of my vampires and witches. That dream is now a reality, and the result is one of the most significant and thrilling deals of my long career.
It was reported in December that the Rices and their team were seeking between $30-40 million for the rights to both book series along with a $2.5 million payment to former rights holder Warner Bros, specifics at the time of this deal were, however, not disclosed.
Sarah Barnett, president of AMC Networks Entertainment Group and AMC Studios had this to say about the finalization of the deal:
These remarkable stories and characters are massive in their appeal and we are privileged to take over stewardship of these legendary works and collaborate with a talent like Rolin Jones to find ways for new generations of fans to experience these worlds.
Hopefully AMC Studios are able bring Rice's tales of lost souls and cursed immortality to the screen after plans for adaptations came to a halt at Hulu in 2018.
We'll keep you updated as news arises.
Source: Variety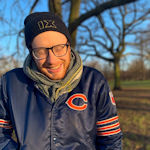 Alex Newman is huge Star Wars fan and loves to keep up to date with the canon. He's also loved movies for as long as he can remember. He's a massive Disney and superhero fan but will watch anything. He's worked at a cinema, a comic book store and at Disney World but is currently working in radio in London! You can find him at @New_macca on twitter.