Dwayne Johnson and Emily Blunt Will Reteam for 'Ball and Chain'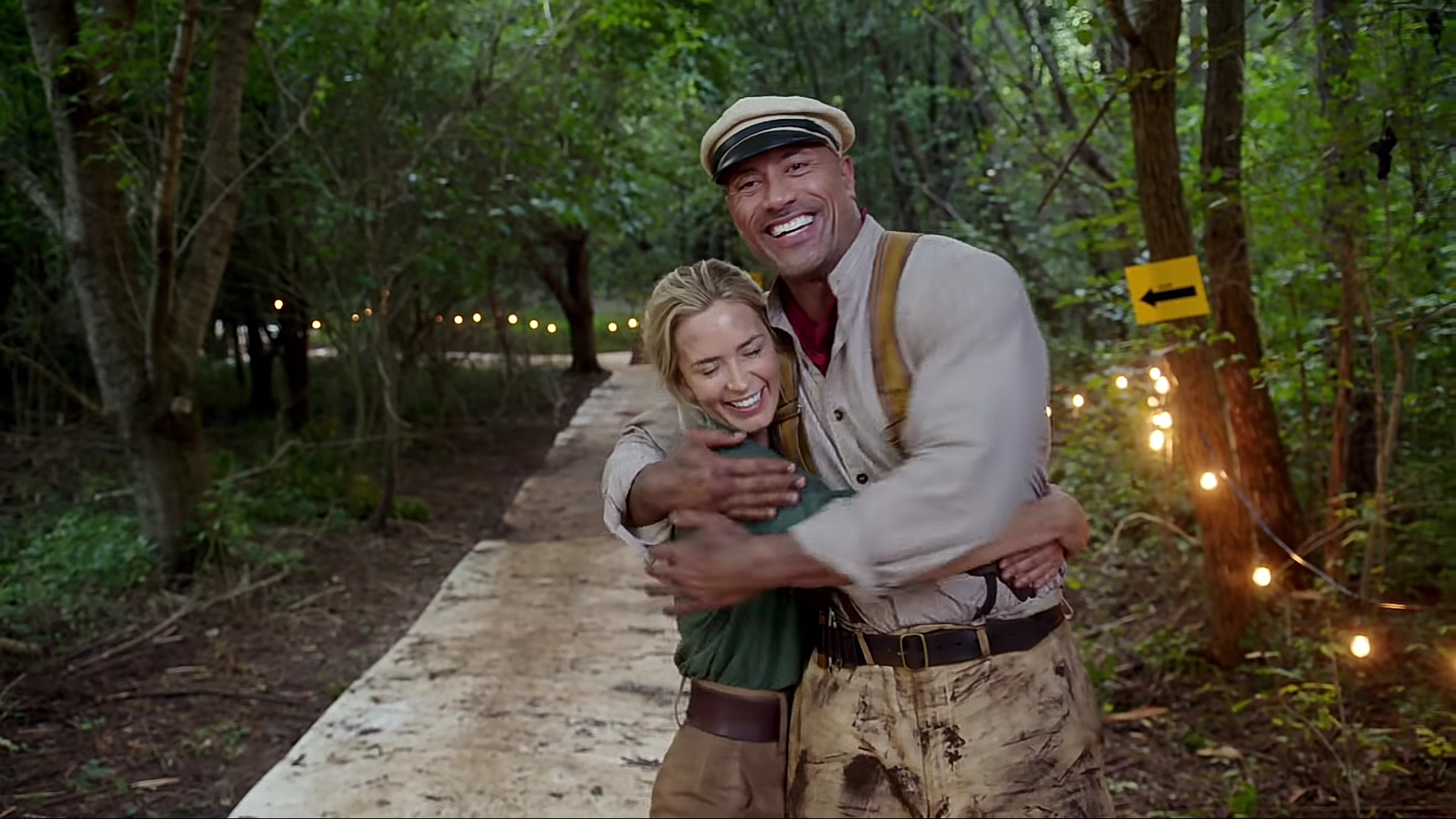 With Jungle Cruise still to debut, Dwayne The Rock Johnson and Emily Blunt are apparently going to be working together, this time as a superpowered couple in the upcoming 'Ball and Chain.'
According to Deadline, Academy Award-nominated writer Emily V. Gordon (The Big Sick) has adapted into a screenplay the four-part comic run Ball and Chain, in which a married couple has decided to split up until the crashing of a meteor gives the two of them superpowers that only work when they are working together. Seven Bucks Productions will be behind the project, with several studios reportedly lining up to acquire it and Netflix apparently being in the lead.
Johnson and Blunt will next appear together in Disney's Jungle Cruise, which was set to come out July 24, 2020, and has been pushed back to July 30, 2021. He has Netflix's Red Notice coming out next, but with its shooting delays due to the coronavirus crisis, it is unlikely that movie will come out in 2020, even though it is now set for a November date. Emily Blunt has A Quiet Place Part II coming out in September.
Ball and Chain was released in 1999 and was written by Scott Lobdell, with art and cover by Ale Garza and Richard Bennett.
Miguel Fernández is a Spanish student that has movies as his second passion in life. His favorite movie of all time is The Lord of the Rings, but he is also a huge Star Wars fan. However, fantasy movies are not his only cup of tea, as authors like Scorsese, Fincher, Kubrick or Hitchcock have been an obsession for him since he started to understand the language of filmmaking. He is that guy who will watch a black and white movie, just because it is in black and white.