The Movie News Network – The First Episode of Our New Podcast is Available Now
Introducing The Movie News Network, a brand new podcast put together by the MNN team! For our first episode, we discuss the biggest film news of the past few weeks: Universal vs. theater chains, Matrix 4, Disney remakes, and much, much more!
Writers for the site David, Alex, and Miguel kick off this first episode of The Movie News Network. Take a listen below:
Shownotes:
Intro
Big News Stories (01:19)
The Delay After Tomorrow (35:46)
Hollywood has been forced to delay release dates for several movies due to the pandemic. We dive into the biggest shifts in this news segment.
Quickfire News (41:00)
Lego moves to Universal
Now You See Me 3
Bad Robot shows at HBO Max
Spy vs. Spy Adaptation
Transformers Updates
Disney+ Hits 50 Million Subscribers
Kaley Cuoco joins Man From Toronto
Parks & Rec Special (Aired Thursday)
Irrfan Khan has passed away
What We've Been Watching (47:35)
David: Train to Busan, The Good Place, The Last Dance, Better Call Saul, Star Wars: The Clone Wars
Miguel: Bojack Horseman, Star Trek: The Next Generation, The Office, Star Wars: The Clone Wars
Alex: Saving Private Ryan, Once Upon a Time in Hollywood, The Platform, Confessions of Teenage Drama Queen, The Purge Trilogy, Scrubs, Zoey's Extraordinary Playlist
What We're Hung Up On (57:29)
David: Kevin Smith's Kingdom Keepers for Disney+ (read more about it in Unproduced)
Alex: Lizzie McGuire reboot cancellation & Splash censored at Disney+
Miguel: Russo Brothers reveal Captain America was almost the Soul Stone in Avengers
Wrap Up (1:04:17)
We'll be producing new episodes of the show every two weeks. The show will soon be available on Apple Podcasts, Spotify, and pretty much anywhere you get your podcasts. If you enjoyed this episode, be sure to subscribe, leave us a review, and share it with your friends. See you next time!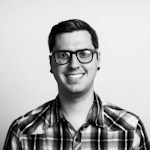 David is a video editor, stop-motion animator, freelance writer, and movie addict. He currently lives in Michigan with his wife and two dogs and can be found obsessing over director commentary tracks and collecting movie memorabilia. In addition to writing for Movie News Net and Star Wars News Net, he also hosts podcasts like The Movie News Network and The No Guff Podcast.