Kaley Cuoco Cast as Female Lead in 'The Man From Toronto'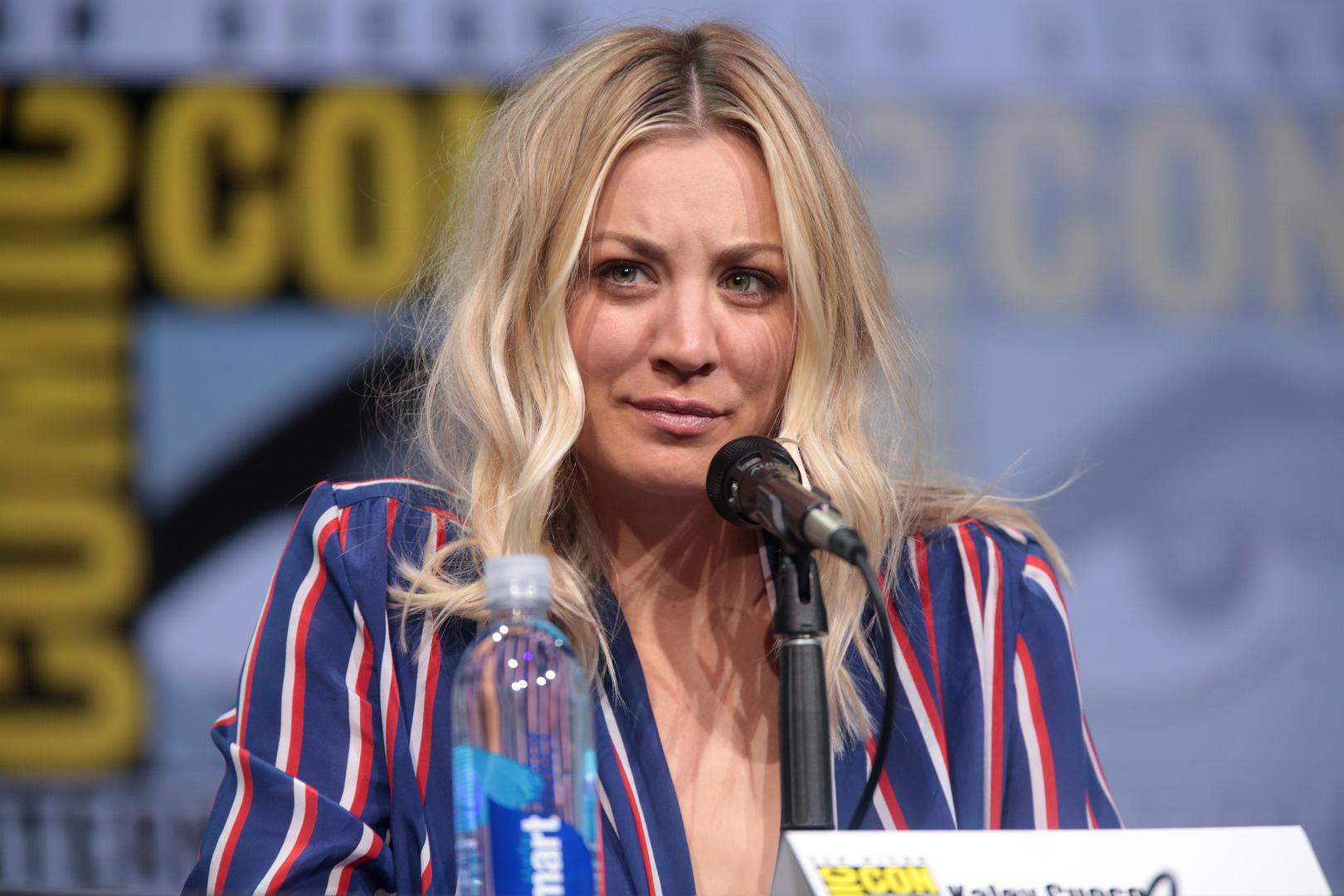 Kaley Cuoco will be starring in Sony's action-comedy The Man From Toronto along with Woody Harrelson and Kevin Hart.
Variety is reporting that The Big Bang Theory star has found her first role in a feature film since the show ended, the female lead in the upcoming The Man From Toronto, a new project coming from The Hitman's Bodyguard director Patrick Hughes and starring Kevin Hart and Woody Harrelson, who recently replaced Jason Statham. The film was supposed to start shooting in the second half of April, right before they had to pause due to the coronavirus situation.
Cuoco has been tapped to play the female lead in the film, although her part is still unclear. The plot is set to revolve around a mistaken identity, after the world's deadliest assassin, known as the "Man from Toronto," Harrelson, and a stranger, played by Hart, run into each other at an Airbnb.
Since The Big Bang Theory ended, Kaley Cuoco has been voicing Harley Quinn in the animated Harley Quinn series from the DC streaming service and will play the lead role in HBO Max's The Flight Attendant.
I have to say that I am not super familiar with her work, besides some episodes of Big Bang I watched years ago, but I could see her playing a role kind of like Vanessa Kirby in Hobbs & Shaw, or Elodie Yung in The Hitman's Bodyguard. That being the case, if the movie was successful, it could potentially relaunch Cuoco's career as an action star. However, she could also be playing a similar role than Salma Hayek in The Hitman's Bodyguard, which I don't think would help her career at all in a post-The Big Bang Theory world.
It's also interesting to me the timing of this coming out. I have to imagine that before they halted preproduction, they had already cast her and we are just finding out now, because I really find it hard to believe that they gave her the role based on an audition via Zoom.
The Man From Toronto will presumably hit theaters on September 17, 2021. It will be directed by Patrick Hughes from a script written by Robbie Fox.
Miguel Fernández is a Spanish student that has movies as his second passion in life. His favorite movie of all time is The Lord of the Rings, but he is also a huge Star Wars fan. However, fantasy movies are not his only cup of tea, as authors like Scorsese, Fincher, Kubrick or Hitchcock have been an obsession for him since he started to understand the language of filmmaking. He is that guy who will watch a black and white movie, just because it is in black and white.