Unproduced: Secrets of a Lost Batman Film, Alternate 007 Movies, and More
Every movie exists thanks to a series of complex decisions by its cast and crew. But in self-isolation, it's fun to imagine the projects that never got made. Lucky for us, several filmmakers have indulged us by revealing secrets about their films. Join us as we dig up the dirt in this edition of Unproduced.
Batman: Year One Would Have Starred Joaquin Phoenix
Long before he ever played the Clown Prince of Crime, Joaquin Phoenix had a chance to star as the Dark Knight himself. In a recent interview with Empire, director Darren Aronofsky revealed more details about his abandoned Batman project, as well as what led to its demise.
In the early 2000s, Warner Brothers had exhausted audiences with their Batman films. The Jerry Bruckheimer-produced series had evolved into full-on camp, and so Darren Aronofsky was brought on to reboot the franchise. Fresh off the success of the infinitely disturbing Requiem For a Dream, he seemed like a perfect choice.
From the get-go, he was intent on adapting Frank Miller's acclaimed graphic novel Batman: Year One. It's famously a much grittier take on the character, set just as he's getting his footing as the Caped Crusader. Aranofsky apparently hired Miller as the screenwriter to ensure the grim tale was correctly translated to the big screen. He cites Taxi Driver and Death Wish as influences, and that even Miller was surprised at how dark it was. There were even scenes that depicted Batman torturing his victims. That sounds much more in line with the murderous version of the character we got in Batman v Superman (a film many fans say deserves re-examination as a whole). However, it became apparent that this vision conflicted with what the studio wanted, especially when it came to the casting.
Joaquin Phoenix's performance in Gladiator was proof the actor had the chops to take on big, bankable roles. Aronofsky recognized this and was dead-set on casting him as a tortured Bruce Wayne. If he was going for a darker take on the character, I could definitely see this working. Warner Brothers, however, had other plans.
The studio was skeptical of Phoenix and wanted teen heartthrob Freddie Prinze Jr. to play the character. I think if given the chance, the I Know What You Did Last Summer and Scooby-Doo alum would have done just fine. He's widely known as a movie and comic fan, and I could easily see him as a young Bruce Wayne. However, Mr. Aronofsky wasn't convinced, and his firm position on the role is part of what led to the project's falling apart.
Luckily, Christopher Nolan was hired not long after to make Batman Begins, which still takes plenty of inspiration from Year One. It also led to one of the best superhero films of all time. Phoenix went on to play fantastic roles in Walk the Line, The Master, and You Were Never Really Here, and he finally made his way back to the city of Gotham in last year's Joker. We'll never get Aronofsky's Batman: Year One, but the graphic novel was adapted into a pretty good animated film in 2011, so that'll have to tie us over until Robert Pattinson brings back the character in full force next year (hopefully).
Pierce Brosnan and Tarantino Once Drunkenly Dreamed Up a Bond Film
"Shaken, not stirred." That's what I'm imagining Pierce Brosnan told his server when sitting down with Quentin Tarantino years ago. During a live watch-along of Goldeneye last night, the former James Bond revealed that he once had a conversation with the auteur over martinis at a Four Seasons in Hollywood, but not before Brosnan had already thrown back a few drinks.
"I got there at 7pm, I like to be punctual. 7:15 came around, no Quentin, he was upstairs doing press. Someone sent over a martini, so I had a martini, and I waited till 7:30, and I thought, where the heck is he? Word came down, apologies, so I thought, okay, I'll have another martini."
Once Tarantino finally showed, the two sloppily discussed an impromptu Bond film. But once the night was over, so was the dream.
"He was pounding the table, saying you're the best James Bond, I wanna do James Bond, and it was very close quarters in the restaurant and I thought, please calm down, but we don't tell Quentin Tarantino to calm down… He wanted to do James Bond, and I went back to the shop and told them but it wasn't meant to be. No Quentin Tarantino for James Bond."
I'm not surprised the powers that be didn't want Tarantino behind the wheel. This was around the time of the Kill Bill films, a series with quite a few gruesome scenes. I'd like to think if he had the opportunity, he'd make a film that fits in tonally with the others, but you can't be too sure. Knowing Mr. Tarantino, he'd probably put in curse words left and right and showcase non-stop gritty violence just to put his stamp on it. I don't think that would sit well with EON Productions or regular audiences. However, it's fun to imagine what a wild entry in the series it would have made.
No Time To Die Could Have Just Been a Dream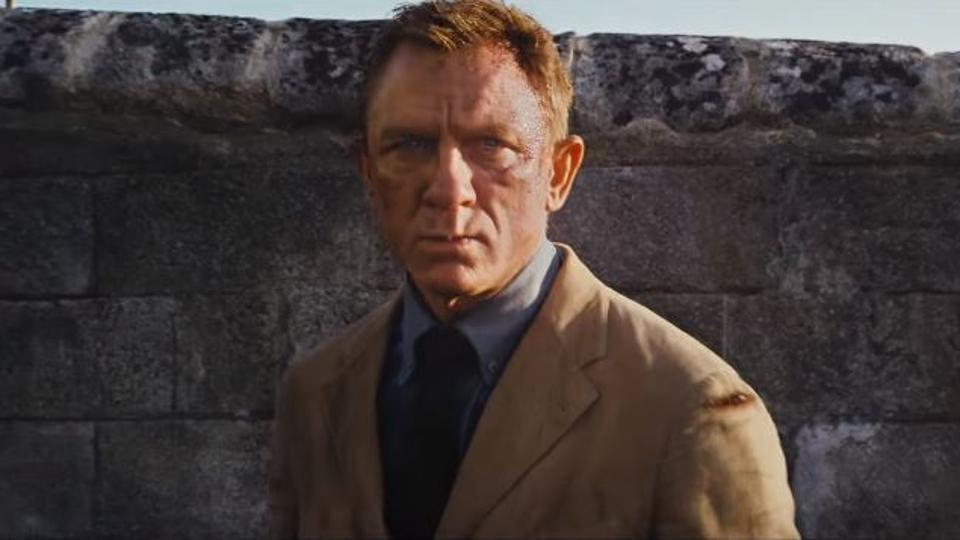 In other Bond news, No Time To Die director Cary Fukunaga revealed to Interview Magazine that a much dreamier version of the movie once swirled around in his head.
"I had an idea that this movie could all be taking place inside the villain's lair from the last film. There's this scene [in Spectre] where a needle goes into James Bond's head, which is supposed to make him forget everything, and then he miraculously escapes by a watch bomb. And then he and Léa blow up the place, and go on to save the day. I was like, 'What if everything up until the end of act two is all inside his head?'"
Sounds pretty bizarre. I have to say I'm really glad this isn't what they're going with. The entire movie would hinge on this huge "twist" that would only serve to remind us of the last film that most audiences despised. The next entry in the Bond franchise has been delayed until November, so we will have to wait until then to see what Fukunaga has actually cooked up for us.
Steven Spielberg Convinced J.J. Abrams Not To Kill Babu Frik
No matter your opinion on the final installment of the sequel trilogy, the breakout star of The Rise of Skywalker is obviously Babu Frik. The tiny Anzellan droidsmith hacked his way into hearts across the country, and if J.J. Abrams had his way, he would have broken each and every one them. Creature effects supervisor Neal Scanlon recently told Empire that when Abrams screened an earlier cut of the film for his friend Steven Spielberg, the master had one big nitpick:
"At the end Spielberg said, 'What happened to Babu?' Everybody thought, 'Oh God, what did happen to Babu?'"
In this cut, Babu presumably was killed with the rest of the planet Kijimi, but Abrams took the note and had his team get creative. They went through alternate takes of the puppet in his early scenes and inserted him into Zorii Bliss' ship near the end of the film. In one of the best moments of the film, Babu surprisingly pops up and gives a triumphant cry of laughter, reminding everyone that we need to protect him at all costs.
This isn't the first time Spielberg had input on a Star Wars film. Not only was he George Lucas' good friend and creative partner, but he also directed the animatics for some of the best fight scenes in Revenge of the Sith. Thank goodness we have Mr. Spielberg around when we need him.
We Almost Got a Sinister Six Movie with Dane DeHaan
While it had been hinted at through the years by Marc Webb, the larger plans for the Amazing Spider-man franchise were always up in the air. Drew Goddard was set to direct a Sinister Six film for Sony, but after Marvel cut a deal to lease the Spidey for their films, all of that fell by the wayside. Collider's Perri Nemiroff recently caught up with Dane DeHann, who played Harry Osborne in the films, and he shed some light on the subject:
I think it's pretty obvious they were all setting up for like a Sinister Six kind of situation and there was certainly talk of doing all that before all the Disney, Marvel stuff happened. But I can't tell you I know specifically what it was gonna be. I just know that there definitely would have been a Sinister Six element to it. And, you know, at least the Goblin, if not Harry Osborne would have been involved."
Perhaps something like this will eventually see the light of day. Since the success of 2018's Venom, Sony has been moving forward with a sequel that stars Woody Harrelson as Carnage. We'll have to see how this ties into the MCU at large (if at all), but I wouldn't hold my breath for a Sinister Six movie anytime soon.
In other Spidey news, a concept artist revealed Michael Fassbender was originally set to play the Lizard in The Amazing Spider-man, and he brought receipts! Check out the art below:
The Lighthouse Would Have Originally Been Rated NC-17
If you've seen Robert Eggers' 2019 film The Lighthouse, this headline shouldn't surprise you much. It's a wicked tale about the psychotic downfalls of two men stationed at a lighthouse, and it's one hell of a ride. There's all kinds of unsettling and upsetting moments in the movie, and while discussing his next film, Eggers said it could have gotten much crazier.
Steaming in from Ireland for Film Independent Coffee Talk, he elaborated:
"There was convincing to do it on 35mm black-and-white negative, and there was also some full-frontal male nudity, an erection, and they were kind of like, look, it can be black and white and weird and all this stuff, but it can't be rated NC-17."
I'm actually glad it wasn't more graphic than what we got. There literally a scene where (spoilers, I guess) Robert Pattinson masturbates to a mermaid carved out of soap. Eggers' definition of restraint is different than mine, but I suppose that's why he's the genius. In all seriousness, the film is absolutely incredible and a nightmarish rollercoaster from start to finish, so I can't wait to see what's up his sleeve for his next film, The Northman.
Other Classified Information
A few other pieces of info about our alternate version of Hollywood trickled out since the last time we checked in. Hugh Jackman revealed that he almost starred in Tom Hooper's Cats, but he was just too busy at the time. Sure, Hugh, that's the reason you didn't do it. David Lynch's Mulholland Drive was apparently originally going to be a Twin Peaks spinoff. A new documentary about Stanley Kubrick released a trailer, and it looks to have quite a few secrets about the man, the myth, the legend. Tarantino also revealed some insider knowledge about John Milius via a decades-old interview. And in other news, the Internet noticed that Disney horrifyingly edited Daryl Hannah's butt out of Splash on Disney+, and it looks atrocious. That's just one more reason to cling on to physical copies of your favorite movies.
For more, check out our last edition of Unproduced.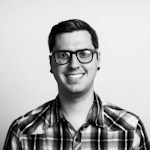 David is a video editor, stop-motion animator, freelance writer, and movie addict. He currently lives in Michigan with his wife and two dogs and can be found obsessing over director commentary tracks and collecting movie memorabilia. In addition to writing for Movie News Net and Star Wars News Net, he also hosts podcasts like The Movie News Network and The No Guff Podcast.