The Return of Drive-Ins Could Be the Theater Industry's Last Hope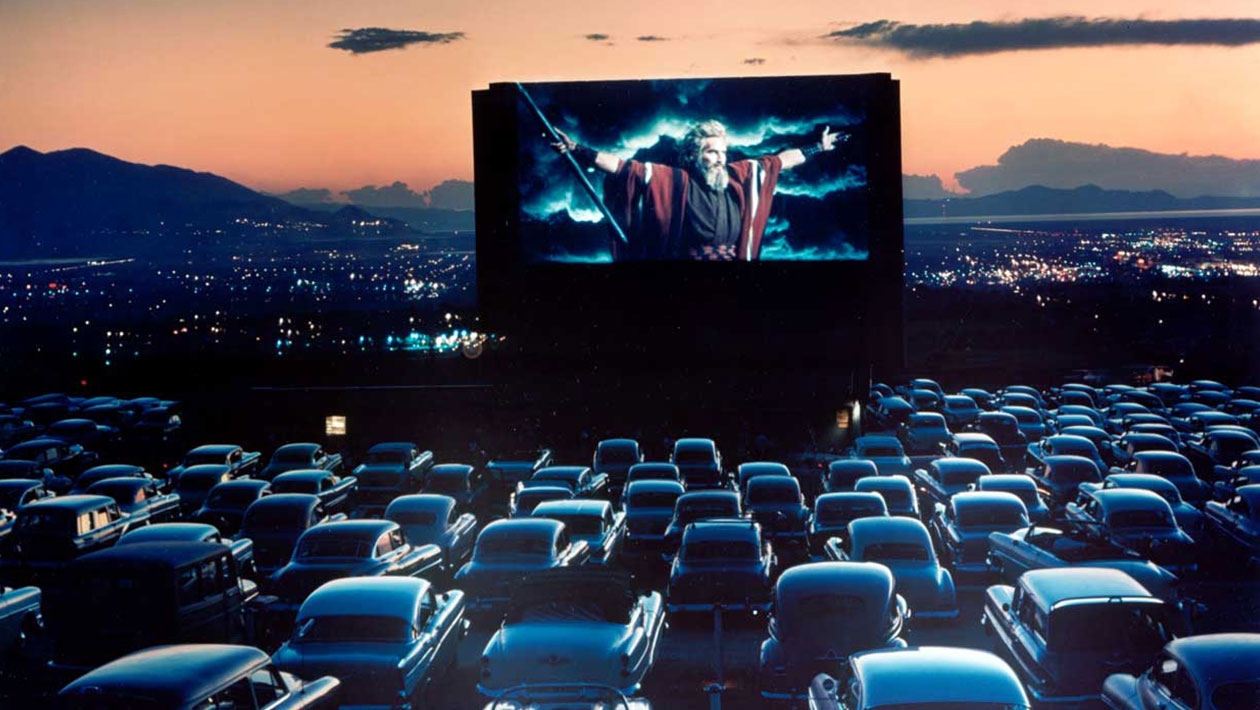 In case you hadn't noticed, things are not looking great for the movie industry. Yes, the big film studios should be okay in this time of economic pause, as people at home are streaming content at an unprecedented level. But most theater owners have closed their doors due to shelter-in-place orders to slow the spread of COVID-19, and right now they're running out of options.
An Industry in Crisis
This unprecedented shutdown is likely to continue sending waves throughout the movie industry at large for the foreseeable future. Almost all theaters (and their 40,000 screens) have been forced to indefinitely close, and so most new films have either been pushed to the fall, delayed to next year, or simply dropped on streaming sites or VOD. An eventual decline in sales amid the rise of streaming has been predicted for years, but it wasn't thought to happen in such a fell swoop. Theater owners have done what they can to keep their employees afloat during this time, but their hands are tied to stay closed and keep people safe. Unfortunately, this sacrifice could be the proverbial nail in their coffins.
Variety recently reported that AMC Theatres is likely to file for bankruptcy due to the pandemic. This is particularly worrying, as AMC is the leader in theater count in the US with 659 locations and 8,218 screens. Cinemark is also launching a sale of $250 million worth of company debt. With big chains like this nearing the brink of collapse, mom-and-pop cinemas barely stand a chance, as they likely have fewer resources to stay alive than multinational corporations. Analysts are saying that at least one-quarter of all movie theaters could close permanently in the aftermath of this crisis, but if giants like Regal and Cinemark shut down for good, I'd say things could be much worse. Needless to say, businesses of all shapes and sizes are going to need to get quite creative if they want to survive.
A Brief History of Drive-In Theaters
The current situation leads us to a quick history lesson about the ultimate social-distancing pastime: Drive-in theaters. The first drive-ins were established in the 1930s, but the idea took a while to catch on. Problems with audio sync frustrated patrons, and vendors had trouble making a profit due to the limiting nature of only showing films after dark. However, by the 1960s there were over 4,000 drive-ins across the country, which made up 25% of all theaters nationwide. Customers enjoyed the privacy of watching movies alone in their cars, and many facilities had playgrounds, concessions, and other side attractions. It became an American staple to take the family or a date down to the local outdoor theater, but it could never last forever.
The 1970s brought the rise of VHS and home video, which saw a dip for movie theaters in general, but particularly for drive-ins. What was once a booming business had become much more niche. Companies constructing shopping malls and other facilities quickly bought up the precious land that these cinemas occupied, and numbers across the country steadily declined. A study by Quartz showed that total drive-ins in the US decreased from 2,400 in 1980 to just 348 locations in 2014: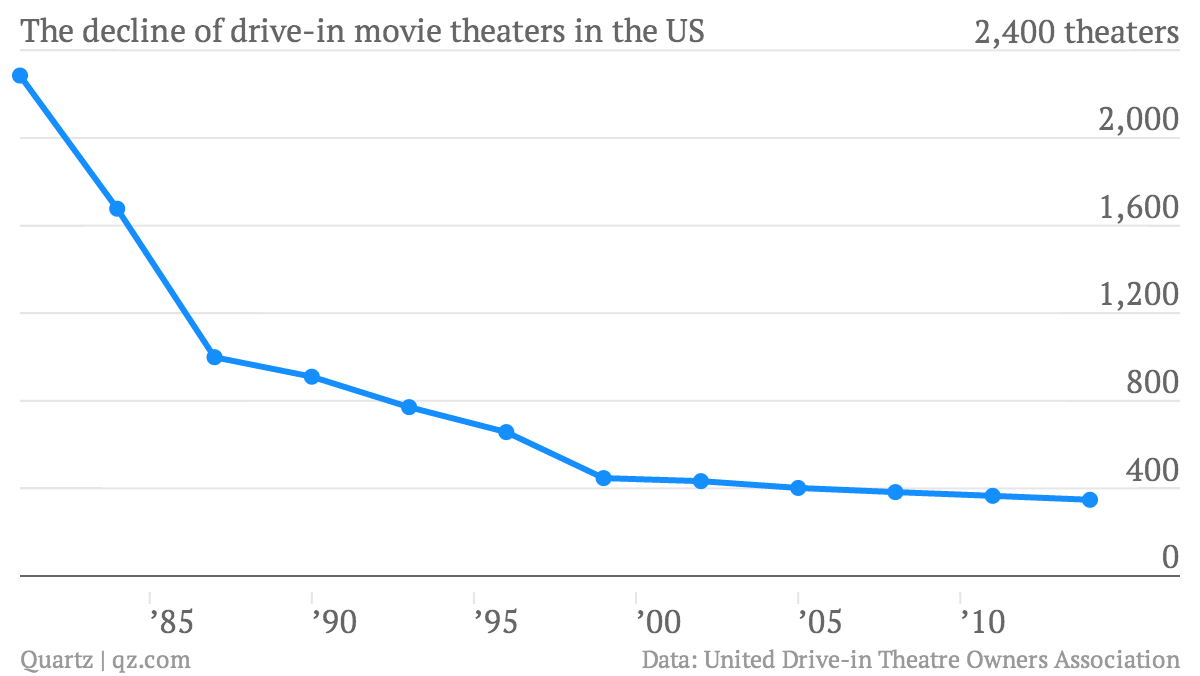 The early 2010s were especially hard on these establishments, as the digital revolution pushed out 35mm and required theaters to install new projectors. To show new films, drive-ins had to pay upwards of $70,000 for the equipment. Outdoor projectors need much brighter bulbs to present a clear picture, and this cost proved to be too much for many of these small businesses. And yet, after a depressing lull for this once-booming pastime, drive-ins now have a unique opportunity to make a triumphant return.
Embracing the Past as a New Way Forward
The global pandemic has divided us in ways we never thought possible. Thousands have tragically died, and those that are healthy have vowed to stay separate from one another in an attempt to slow the spread. This response is taking a toll on the public, and the unfortunate side effect is a desperation for communal experiences. Unexpectedly, drive-in theaters are here to fill that void with a practicality that coincides with CDC recommendations.
Drive-ins have quickly been turning up and getting attention across the country. St. Louis will be playing cult classics at a pop-up theater. A small-town drive-in has committed to remaining open in Central Florida. An EVO chain theater outside of San Antonio even retrofitted its parking lot to be a temporary drive-in for its loyal community. Cars are parking 10 feet apart as an extra precaution. Concessions are ordered online and delivered to cars. Many drive-ins are reporting increased traffic regardless of coronavirus concerns. Stories like this are coming from all corners of the country, and it makes perfect sense. From the comfort and privacy of their cars, people can collectively experience cinema with a larger audience, taking comfort in the fact that they're doing their part to be socially distant while still supporting a struggling industry.
But how can this help businesses that have already closed due to the pandemic? That's a bit harder to answer, but it's not out of the realm of possibility. Some governors and local police are allowing drive-ins to remain open, and places like AMC and Regal should take this as a golden opportunity to push for all states to make this exception. The National Association of Theater Owners has asked Congress for an emergency relief bill, and if it does get passed, theaters should use that money to make money (after paying their workers, of course). Working with communities to reopen and install temporary pop-ups, like St. Louis has, could be the break they need to survive and thrive during the crisis.
Playing a back catalog of older films might be the norm at first, but 21 drive-ins in the US are already playing Trolls: World Tour, which had a simultaneous VOD release this past weekend. If the numbers are successful at those locations, we could see more studios placing their films back into the summer lineup exclusively for drive-ins, as a supplement to online releases. It would take bold action, extraordinary collaboration, and unflinching community support to make something like this work, but if it did, everyone would benefit. In many ways, drive-ins could be the last-ditch effort we need to keep the film business as we know it from disintegrating.
Yet even if this tactic works, it likely wouldn't last. We might see a swift reopening of drive-ins across the country, and another swift decline once the pandemic is over. Traditional cinemas would slowly open back up, and things would more or less be back to normal. It's entirely possible that AMC's filing for bankruptcy is what ultimately saves it as a company. But outdoor theaters will be remembered for what they did for us. Evoking a sense of community in audiences when they needed it most. Movies bring us together, and we can never afford to let go of that, if we can help it.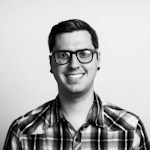 David is a video editor, stop-motion animator, freelance writer, and movie addict. He currently lives in Michigan with his wife and two dogs and can be found obsessing over director commentary tracks and collecting movie memorabilia. In addition to writing for Movie News Net and Star Wars News Net, he also hosts podcasts like The Movie News Network and The No Guff Podcast.