First Look at Timothée Chalamet in Dune
Vanity Fair have given us our first look at Timothée Chalamet in the upcoming adaptation of the Sci-fi classic, Dune, directed by Denis Villeneuve (Arrival, Sicario, Blade Runner 2049).  
Adapted from the 1965 critically-acclaimed novel, it tells the story of the Atreides family as they are given control over the planet Arrakis, also known as Dune. This planet is the only source of the most valuable substance in the universe, Spice; a drug that grants its users longer life, increased brain power and makes fold-space travel possible.  
Chalamet (Little Women, Ladybird, Call Me by Your Name) plays Paul Atreides 'a child of privilege raised by a powerful family, but not one strong enough to protect him from the dangers that await'. Those dangers include the rivalling Harkonnen family, a tribe of indigenous human natives led by Stilgar (Javier Bardem) and the threat of giant Sandworms throughout the entire planet.
Despite various tv and film adaptations over the years getting a mainstream, appropriate adaptation has been difficult.
"The immediately appealing thing about Paul was the fact that in a story of such detail and scale and world-building, the protagonist is on an anti-hero's-journey of sorts," Chalamet said. Simply, Paul isn't embracing adventure. 'He's resisting it. Afraid of it.'
Paul is being tutored in war by veteran soldier Gurney Halleck, (Josh Brolin) while Paul's parents, Duke Leto and Lady Jessica Atreides (Oscar Isaac and Rebecca Ferguson, respectively), take control of spice mining on Arrakis and the politics surrounding it.
The star-studded cast also includes: Stellan Skarsgård, Dave Bautista, Zendaya and Jason Momoa.
Luckily, the film hasn't shifted it's opening date from December 18 due to the coronavirus outbreak yet. "Dune was made by people from all over the world. Many of these people are like family to me, and they're very much in my thoughts," Villeneuve said. "I'm so proud to showcase their hard work. I look forward to a time when we can all get together again as Dune was made to be seen on the big screen."
Vanity Fair have announced more information on the film Tuesday, we'll be sure to keep you updated as information releases.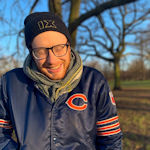 Alex Newman is huge Star Wars fan and loves to keep up to date with the canon. He's also loved movies for as long as he can remember. He's a massive Disney and superhero fan but will watch anything. He's worked at a cinema, a comic book store and at Disney World but is currently working in radio in London! You can find him at @New_macca on twitter.