Revisit the Classics in Self-Isolation With AFI's "Movie Club" Feature
Self-isolation can be lonely for film buffs. With most states imposing stay-at-home orders and movie theaters closing down across the country, filmgoers have been left to their own devices (literally). But the American Film Institute is here to help navigate the noise and restore a sense of community for movie lovers with a new feature on their website called Movie Club.
Yesterday, AFI released a video featuring none other than Steven Spielberg himself to introduce the online program, which will spotlight one film each day.
The Wizard of Oz was the film for Day 1, and AFI dropped all kinds of trivia, discussion points, and even a video featuring Judy Garland's daughters Liza Minelli and Lorna Luft talking about their first viewing of the iconic movie. Each film will get its own introduction from a well known professional in the industry, as well as other exclusive material and fun facts. There are even Just Watch-style directories with all the streaming sites and digital stores featuring the movies. People are encouraged to discuss under the hashtag #AFIMovieClub and engage with like-minded movie buffs across the web.
I can't think of a better film to kick off the program, because as Spielberg says in the video, "there's no place like home" is the quote to live by in America and the world at large right now. We're collectively going through a trauma unlike any other in recent memory, but things like this can be a huge help to get us to reconnect and learn a thing or two about one another. Moulin Rouge is today's film, introduced by the one and only Morgan Freeman, so head on over to the Movie Club official site, put on a classic, and remember that we'll all get through this thing together.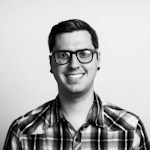 David is a video editor, stop-motion animator, freelance writer, and movie addict. He currently lives in Michigan with his wife and two dogs and can be found obsessing over director commentary tracks and collecting movie memorabilia. In addition to writing for Movie News Net and Star Wars News Net, he also hosts podcasts like The Movie News Network and The No Guff Podcast.