No, 'Black Widow' Isn't Headed To Disney Plus Or VOD Soon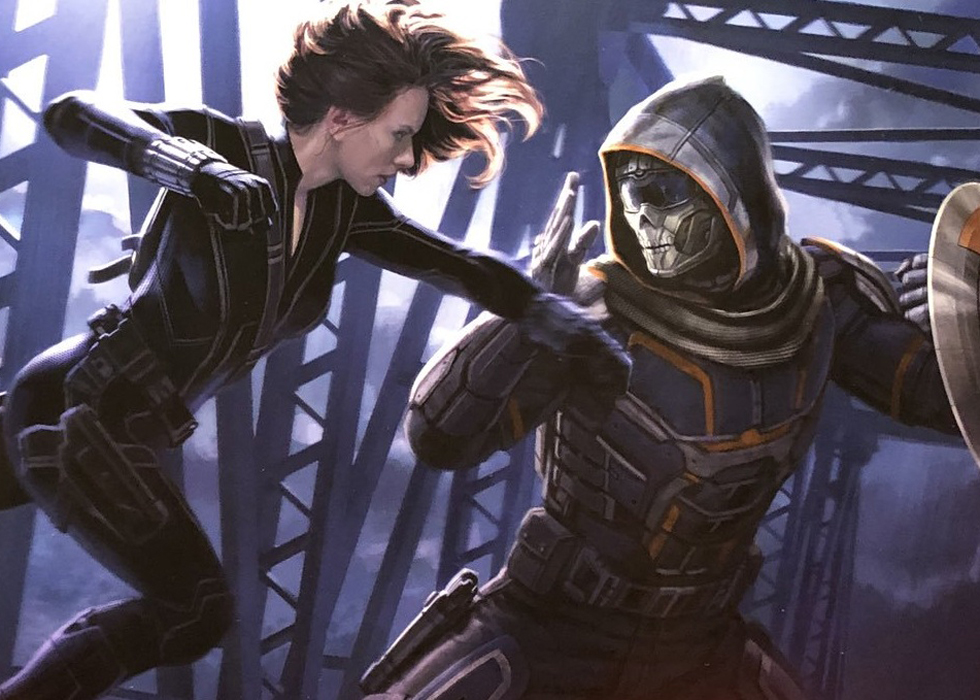 Black Widow is still fully intended to get a theatrical release. In spite of some recent rumors to the contrary, the plan in place is to delay the movie until it can release in theaters once the Coronavirus pandemic has subsided, rather than rush it for Disney+ or some kind of Video-On-Demand option.
Recently, there have been claims that Disney is considering releasing Black Widow digitally, along with Mulan, which was intended to open this weekend; while these claims are not verified, these rumors inspired discussion. A writer at ComicBookMovie.com has reached out to sources at Disney when asking about whether or not the Black Widow standalone has a shot at hitting theaters as planned, or if Disney are looking for a more drastic solution to make a profit right now, or at least recuperate potential losses. To the writer's relief, Black Widow is still planned to hit multiplexes at some unspecified point in the future, though there is no real release target being discussed at the moment.
Some have taken Universal's decision to release April's Trolls: World Tour on VOD as a sign that other big companies will follow suit to make the most of a bad situation. While that could be true for some, it is highly unlikely that this will be the norm for some of the year's biggest films. The ad campaign was ramping up for the $90M movie – relatively inexpensive compared to the likes of F9, a tentpole bound to cost hundreds of millions and was also set to arrive soon – and Universal determined that the best course of option was to go forward with the release plan. Meanwhile, Disney have opted not to do this for Mulan, which carries an estimated price tag of $200M, and was set to come out sooner, so it stands to reason that Black Widow (which likely carries a smaller price tag) also won't be likely to get this same treatment.
The VOD treatment could potentially be disastrous for a big-budget movie, considering that VOD options aren't available in several markets, and piracy would be exponentially easier if the movie is available in high quality the second it hits television sets. Disney+ is also out of the question, as the amount of money that Disney could receive would be smaller even if they saw an increase in subscribers. As it stands, putting Black Widow out through those platforms would be a concession that Disney is willing to lose tens to hundreds of millions in revenues in favor of short-term benefits. As such, the movie releasing in theaters at some unknown point in the future, after the Coronavirus has subsided, could potentially help the movie in the long run.
Black Widow, directed by Cate Shortland and written by Jac Schaeffer and Ned Benson, stars Scarlett Johannson as Natasha Romanoff, Florence Pugh as Yelena Belova, David Harbour as Alexei Shostakov, O-T Fagbenle as Rick Mason, Rachel Weisz as Melina Vostokoff, Ray Winstone as Dreykov, and William Hurt as Thaddeus "Thunderbolt" Ross. The cast member playing Taskmaster is has not been revealed, but it is likely that it is a member of the cast that's already been released, with some fans speculating that Fagbenle's character is behind the mask. In addition, Olivier Richters has an undisclosed role in the film, and Jeremy Renner is rumored to have a cameo as Clint Barton, the Avenger also known as Hawkeye. Robert Downey Jr. is reported to make a cameo as Tony Stark, reportedly appearing through a deleted scene from Captain America: Civil War that was repurposed early into this film's narrative.

Grant Davis is a freelance writer who has covered entertainment news for more than four years. His articles have frequently appeared in Star Wars News Net as well as as other entertainment-related websites. As someone who grew up on Star Wars and comic book movies, he's completely thrilled with the current era of genre entertainment.