Review – 'Better Call Saul' S5/E5: "Dedicado a Max"
Season 5 just keeps getting better in an episode that focuses on Jimmy and Kim, as well as a recovering Mike.  "Dedicado a Max" features more wonderful performances and references to Breaking Bad, as this episode continues to propel the season forward. Better Call Saul has become a must-watch show for fans of Breaking Bad.
SPOILER WARNING
We quickly discover that Mike is being taken care of by a familiar doctor after suffering a beating and stab wound in the previous episode. However, Mike isn't too keen on staying in this small (presumably) Mexican village, because he knows Gus Fring is behind it, and he's had enough of serving the drug lord. The doctor makes it clear that Mike can leave at any time if he wishes, but reminds him that he did save his life.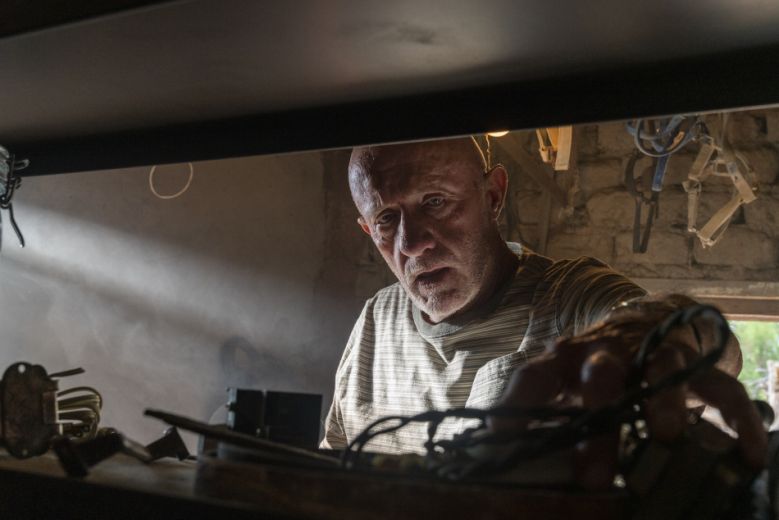 Mike decides to stay in the village and gets some much needed rest. I dare say he even finds some peace with the inhabitants of said village. Mike seems most content when he is helping others or using his carpentry skills to fix leaking windows. Unfortunately, his stay is short lived as Fring shows up by the end of the episode. He explains the crossroads that Mike is currently at; he can either continue down the path he's on, or be Gus's right hand man in seeking his revenge on the Salamanca family. I've been looking forward to seeing this turning point in Mike's arc, and I believe this was the moment I've been waiting for.
On the other side of the story, Kim has gone all in on Jimmy's scheme to fight Mesa Verde so that Mr. Acker can keep his home. These two are at their absolute best when they are doing a con together, and those moments in this episode were executed brilliantly. My favorite scene of this episode was watching Jimmy and Kim imitate the conversation she had with Mesa Verde.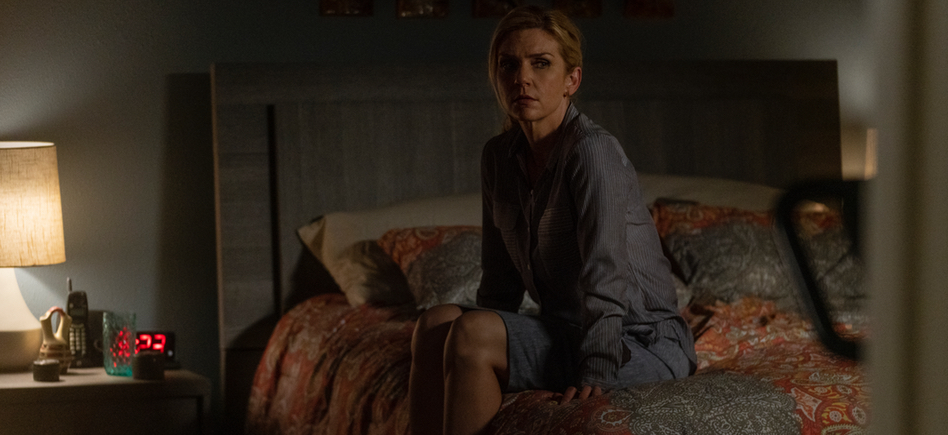 The lengths Jimmy goes to to prolong the construction of Mesa Verde's new site are hilarious. He takes the numbers off Mr. Acker's mailbox and says the construction team has the wrong address, he plants a small amount of radiation in the yard, and even displays the image of Jesus on the side of the house to draw in a crowd of Christians.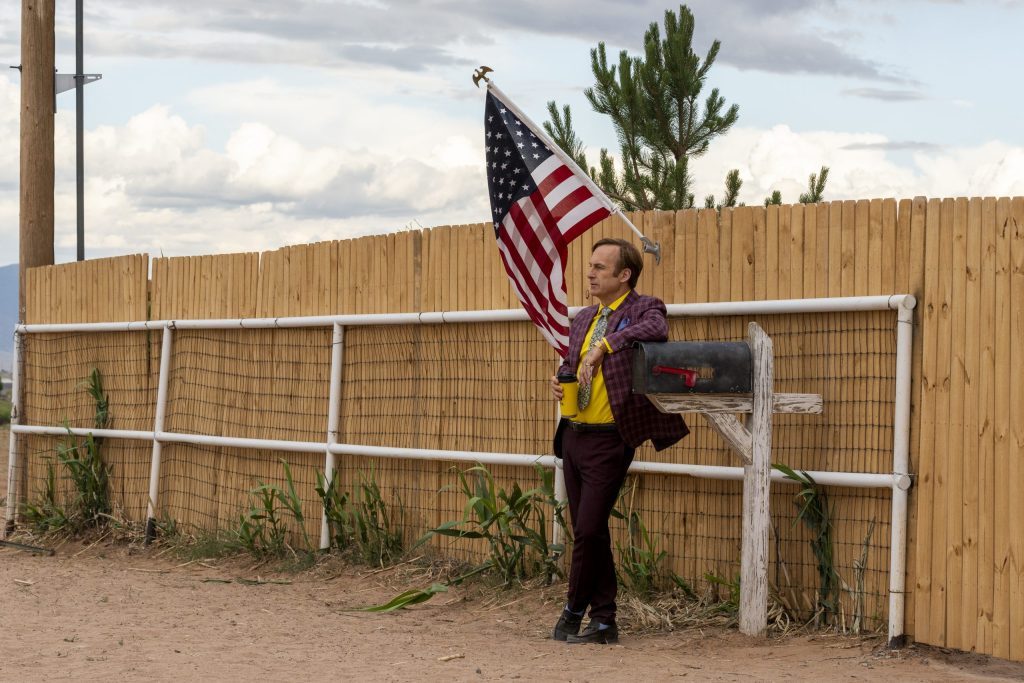 This particular plot line was not fully resolved in this episode, but it's clear that Kim is willing to do whatever it takes, as they even hired a private investigator to get dirt on Kevin Wachtell, the CEO of Mesa Verde. I can't wait to see how this situation plays out, and I am continuing to love season 5!
Easter Eggs
The doctor who saves Mike in this episode actually treats both Gus and Mike in season 4 of Breaking Bad, after their showdown with the Salamanca's.
There is a memorial fountain dedicated to Max in the middle of the Mexican village where Mike is staying. Max was Gus's partner, who was killed by Hector Salamanca, which was shown in a flashback in Breaking Bad.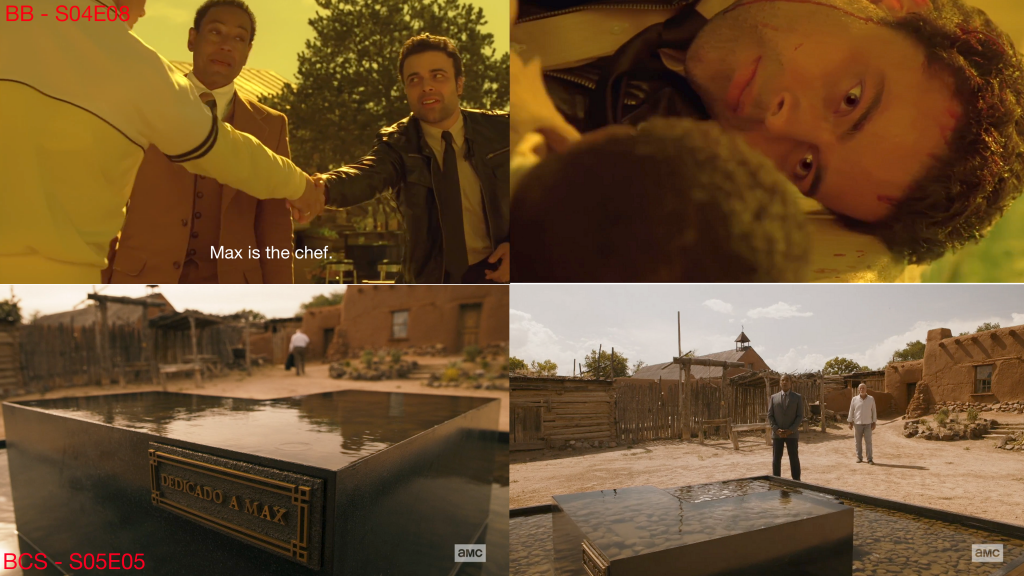 Josh is a proud father, husband, and freelance writer. Josh is a diehard Star Wars fan, but has an appreciation for all types of film and TV. He is that guy who constantly uses movie quotes in everyday conversations, even when no one else understands the reference. Josh also represents one half of the Star Wars podcast, From a Certain Point of View.