Pixar's 'Onward' Releases Today on Digital and Streaming on Disney+ April 3rd
The new Pixar film staring Tom Holland and Chris Pratt was released in cinemas worldwide only 2 weeks ago on March 6th but is being released digitally today, this is followed shortly by a Disney+ streaming date of April 3rd.  
The animated film is one of many films slated for early home release due to the Coronavirus (Covid-19) pandemic. It follows Universal's announcement to release The Hunt, Emma, The Invisible Man and, most surprisingly, Trolls World Tour (which hadn't even released in cinema) on digital platforms including: Amazon Prime Video, Google Play and iTunes/apple store.
Warner Bros. also announced the same for Birds of Prey and Disney themselves have already moved Frozen 2's streaming date up.
It's a smart move for a film like Onward, that has had its theatrical run cut short due to the virus and mass isolation occurring worldwide. Releasing this to an audience stuck at home is a smart way to generate interest, recuperate some lost revenue and most importantly, help stir-crazy adults and children alike.
Director Dan Scanlon and producer Kori Rae said:
"While we're looking forward to audiences enjoying our films on the big screen again soon, given the current circumstances, we are pleased to release this fun, adventurous film to digital platforms early for audiences to enjoy from the comfort of their homes,"
No word yet on whether this is a worldwide release to Disney+ or US only.
The film, set in a suburban fantasy world, has two brothers (Holland and Pratt) re-discovering and chasing magic in the world to try and bring back their deceased father.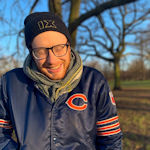 Alex Newman is huge Star Wars fan and loves to keep up to date with the canon. He's also loved movies for as long as he can remember. He's a massive Disney and superhero fan but will watch anything. He's worked at a cinema, a comic book store and at Disney World but is currently working in radio in London! You can find him at @New_macca on twitter.