Coronavirus Is The Tipping Point For Theatrical Distribution
The swift, frightening spread of the Cornoavirus has altered our lives in fundamental ways. Some are temporary, but there is one aspect of our lives that may never be the same. With the cost of theatergoing increasing and streaming proliferating, people may choose to stay home in the future.
Domestic box office attendance has been on a downward trend for years now. Despite more and more movies breaking more and more box office records, it's not people showing up changing the all-time charts. It's ticket prices. Attendance was down 4.6% last year, even as ticket prices rose another 36 cents on average to $9.37. Coupled with the rapid rise in the number of streaming services direct from box office behemoth Disney and others, this has the theater industry understandably on edge.
On an investor call in February, Disney CEO Bob Iger reassured the theater exhibition industry that it was going to be business as usual for the company and movie theaters. Iger said:
The theatrical window is working for this company, and we have no plans to adjust it for our business.
That was less than six weeks ago. Iger is no longer CEO at Disney. Most movie theaters are reducing capacity or closing altogether. With fears about the virus sure to linger long after things return to normal, and the fact that it costs a ton to go to the movies, get a sitter, get popcorn, etc., you start to wonder whether this will be the moment that people's habits change forever when it comes to theaters.
When F9 was postponed a few days ago (feels like a year ago, right?), there were immediate calls on Twitter to release the film, and others, online rather than force fans to wait nearly a year.
@UniversalPics Instead of delaying the release of movies like #F9 a year why not create a streaming service where movies can be released and still reach a world wide audience ? #Fast9

— Erik (@Erik_87) March 17, 2020
In the moment, that seemed unrealistic. But as we've seen, the impossible is breaking news every other minute these days. This shift is already underway. Universal Pictures announced it was making its current theatrical releases such as The Invisible Man and The Hunt available on VOD. Similarly, Warner Bros. is releasing Birds of Prey on VOD early on March 24th. Disney collapsed the release window for Frozen II on Disney+, and the digital release of Star Wars: The Rise of Skywalker, to give fans something to tide them over while we all self-isolate.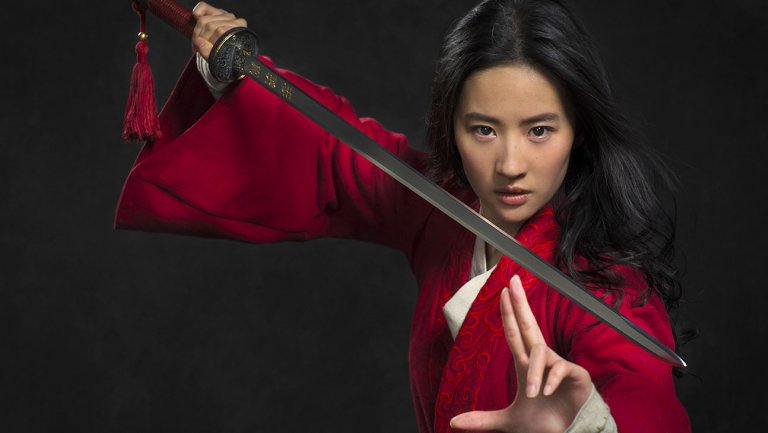 The question becomes, does this extend to unreleased films? With so much of the spring film slate postponed to later in this year or indefinitely, and with families stuck at home for at least the next month or two, there is a tremendous opportunity not just for streaming services to grow, but take the wheel. The theatrical distribution model is great. Theaters are amazing. There's nothing like seeing a great movie with a great audience. It's also increasingly expensive, and for the moment, dangerous. A company like Disney can hold Mulan or Black Widow indefinitely, and split the profits with the theaters when they do release it, or they can release the films direct to consumer, and reap all the benefits.
This is inevitable. In the coming weeks and months, a major studio will experiment by launching a first-run film intended for the theater on their streaming service. And not a Netflix or Amazon watch it here first film; a major Hollywood tentpole. The days of lining up around the block are over. The days of waiting until the crowds die down are over. The days of spending over a hundred dollars on tickets and popcorn are over. Whoever acts first – Universal, Disney or another smaller studio with more to gain – will usher in a new era of cinema, and tip the scales forever in the direction of home viewing.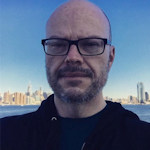 Darby Harn is a contributor for Screenrant, CBR.com, Star Wars News Net, and Movie News Net. He is the author of the sci-fi superhero novel EVER THE HERO. His short fiction appears in Strange Horizons, Interzone, Shimmer, and other venues.