Rumor: Mark Ruffalo Confirmed For She-Hulk Series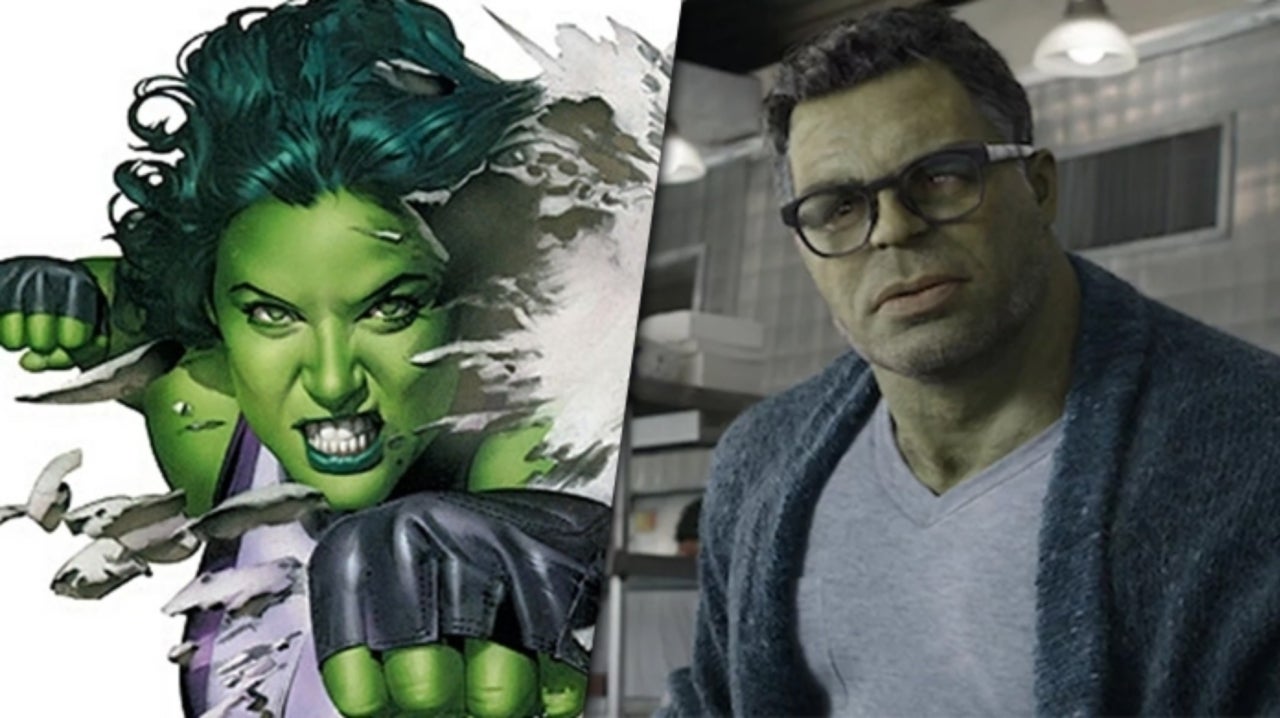 It seems likely that Mark Ruffalo is set to reprise his role as Bruce Banner/Hulk in the Disney Plus She-Hulk series.
Mark Ruffalo had already confirmed at C2E2 in Chicago recently that he was in 'preliminary talks' to join the series, but The Illuminerdi is now claiming that he is confirmed as part of the cast now. Whether that's in a small role or as a main cast member is unclear.
It certainly would make sense for Bruce Banner to appear in She-Hulk. Aside from sharing a superhero name, Bruce actually plays a key role in She-Hulk's origin story. Jennifer Walters is Bruce's cousin in the source material, and is working as a lawyer when she is shot. Bruce gives her an emergency blood transfusion that turns her green and gives her all the classic Hulk powers.
Of course, in the comics Jennifer Walters is much better at keeping a handle on her powers and is able to peacefully coexist with She-Hulk. Now that Bruce has discovered a way to do this himself in Endgame, it could be that he is the reason she's able to control her new powers from the very beginning in the series. That's assuming the writers take that route, however. There's certainly a lot of potential for drama in spectacle if Jennifer Walters spends the beginning of the series battling for control with her Hulk.
The Illuminerdi also acknowledge the rumours that Red Hulk will be making his debut in She-Hulk, but are reluctant to confirm. Mark Ruffalo's return is the first story detail we've received for the series so far, so we know nothing else about the show's plot or who the main villain will be.
If Red Hulk does arrive in this series though, it would explain General Ross's surprising return to the MCU in Captain America: Civil War. Many fans assumed that Marvel had washed their hands clean of any characters who appeared in the The Incredible Hulk film, so Ross's return as Defense Secretary was unexpected.
Ross has gone on to appear in Avengers: Infinity War, Avengers: Endgame and has an upcoming appearance in the Black Widow, so perhaps Marvel are actually building the character up a bit more to make his transformation into Red Hulk more meaningful.
Marvel are also taking their time casting Jennifer Walters, though recent rumours have claimed they are looking for an 'Alison Brie-type' to fill the role. She-Hulk will begin shooting in August 2020, but is expected to arrive on Disney Plus sometime in 2022.