Disney's 'Jungle Cruise' Gets New Trailer and Poster Showing Us Adventure in the Amazon
Between Welcome to the Jungle (known as The Rundown in the US), Jumanji: Welcome to the Jungle and it's sequel, Dwayne Johnson either loves going to the jungle or we just love watching him there. Whichever it is, his newest film Jungle Cruise, co-starring Emily Blunt (who hasn't been to the jungle before but has been Into the woods), released a new trailer and poster today.
While the first trailer gave us a little bit more of the how they get to the jungle, this one shows us the why they're there and who they're up against. We see our main villain and his dastardly men, the various dangers of the amazon: snakes, leopards, piranhas and we get a quick view of some sort of axe wielding Davy Jones style villain. Additionally, the poster gives us a style emulating the films early 20th century setting with our two leads swinging on a vine. Also we get our first cheeky look at Paul Giamatti's as of yet unnamed character rocking a white suit with a bird on his shoulder; very cool.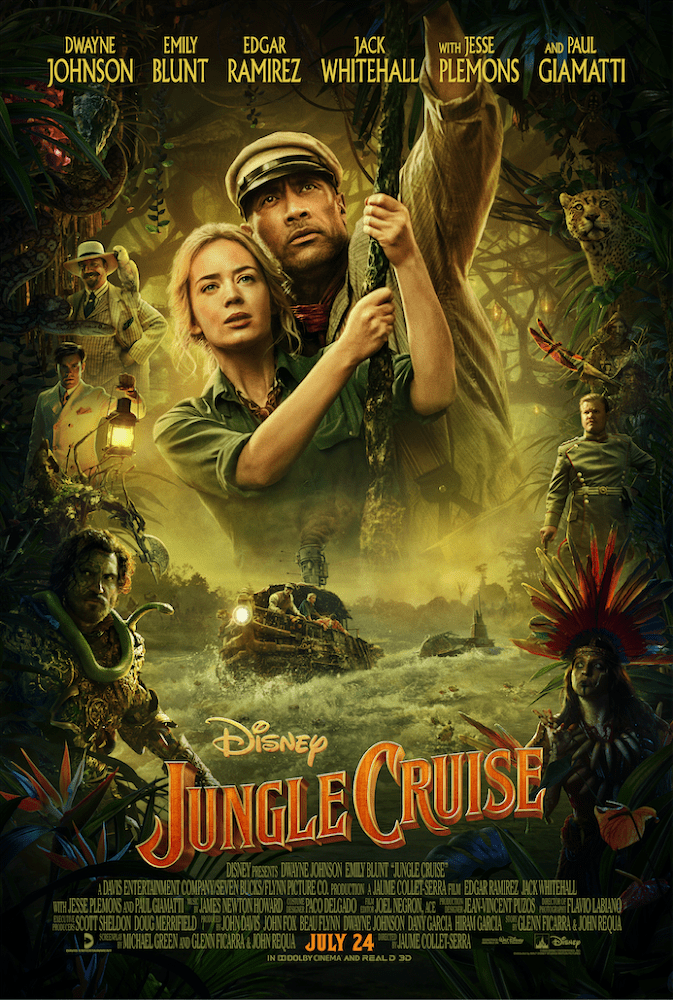 The film looks like it'll be a great ride and hopefully balances the sense of fun and adventure with some good hearted silly humour as deftly as the Disneyland river boat attraction it's based on does. Directed by Jaume Collet-Serra, it'll be interesting to see how the man behind House of Wax, Orphan and four Liam Neeson action thrillers tackles something a bit more family friendly.
Jungle Cruise is sailing into theatres July 24th and stars Johnson, Blunt, Giamatti alongside Edgar Ramirex, Jack Whitehall and Jesse Plemons.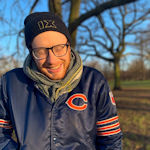 Alex Newman is huge Star Wars fan and loves to keep up to date with the canon. He's also loved movies for as long as he can remember. He's a massive Disney and superhero fan but will watch anything. He's worked at a cinema, a comic book store and at Disney World but is currently working in radio in London! You can find him at @New_macca on twitter.