Chance the Rapper is Moving to Sesame Street
Lately, it's been very quiet on Sesame Street. The upcoming film is just under a year away, so it's good news we're finally hearing a bit more about its non-puppet cast. Joining Big Bird, Elmo, and Anne Hathaway in the big-screen adventure is hip-hop sensation, Chance the Rapper.
Variety is reporting that Chancellor Bennett (aka Chance the Rapper) is currently in talks for a lead role in the film. He will star opposite Anne Hathaway, who is portraying Sally Hawthorne, a history TV show host that sets out to prove Sesame Street's existence. The gang has apparently been kicked out of the neighborhood and need some help showing the big wigs their history in the area. There's no word on the role that Chance will be playing, but given his own activism in and around Chicago perhaps this theme of gentrification struck a chord with him.
This isn't Mr. Bennett's first time under the camera lens. He really elevated some lackluster material in his SNL appearances and was just about the only redeeming thing about 2018's Slice. Apparently he's also hosting an upcoming Quibi revival of Punk'd, so it seems his agent is starting to get a few things right. The Chicago native has a contagious charm that should fit right in with the classic family property, so I'm very excited to see where this goes.
While he's likely to bring his musical abilities to the film in some way, Chance isn't the only musician working on the film. Comedian and director Bo Burnham has reportedly written songs for the upcoming movie, in a very clever hire that mirrors what Bret McKenzie did for The Muppets. I'm curious to see if Chance and Bo collaborate in some way during the songwriting process.
This is the third theatrically released Sesame Street film after Follow That Bird (1985) and The Adventures of Elmo in Grouchland (1999). Filming is set to begin next month under the direction of Jonathan Krisel, who is known for his work on the hilarious sketch series Portlandia. Let's hope a large dose of those comedy chops rub off on the film when it premieres on January 15th, 2021.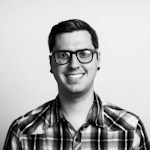 David is a video editor, stop-motion animator, freelance writer, and movie addict. He currently lives in Michigan with his wife and two dogs and can be found obsessing over director commentary tracks and collecting movie memorabilia. In addition to writing for Movie News Net and Star Wars News Net, he also hosts podcasts like The Movie News Network and The No Guff Podcast.