FX Series 'Y' Gets New Lead in Ben Schnetzer
FX's upcoming adaptation of writer Brian K. Vaughan's comic book series 'Y: The Last Man', titled simply as 'Y', has found its new replacement lead in Ben Schnetzer (Warcraft, The Book Thief) after Barry Keoghan left the show in early February.  
This is excellent news considering the series has been through a rough ride making its way to the screen. Taking place in a post-apocalyptic world in which an unknown plague has caused all mammals with a Y chromosome to die, Yorick (Ben Schnetzer) is the last cisgender man alive. The series has been in production hell for the better part of a decade.
There were talks of a film adaptation as far back as 2007 (the comic book itself didn't come to a conclusion until 2008) with various people (including David S. Goyer) and multiple scripts attached all the way through to 2013. Following this, in 2015, rights finally reverted back to Vaughan and co-creator Pia Guerra. FX then announced they would be developing a TV series of the comic with Vaughn attached as writer and producer.
Pre production continued unscathed until original showrunners Michael Green and Aida Mashaka Croal left the project last year following creative differences, with Eliza Clark (Animal Kingdom, Extant) subsequently hired two months later to showrun. Finally, with Barry Keoghan departing the project for reasons unknown after having already filmed the pilot,  it hasn't been an easy ride.
Finding a replacement in Schnetzer so fast might be a sign that Clark and fellow producers want to hit the original timeline of releasing the series this year. How much work is required to replace all of Keoghan's scenes in the pilot with Schnetzer's has not been disclosed, but considering Yorick is a central character it won't be an easy task.
Schnetzer is joining the rest of the cast: including Diane Lane, Imogen Poots, Lashana Lynch, Juliana Canfield, Marin Ireland and Amber Tamblyn, who remain unchanged. The show is primed to explore some interesting themes around gender in the female only landscape the series is set in, especially considering how much the world's ideas of gender and masculinity have changed since the comic book ended its run over 12 years ago. Hopefully, with the casting of Schnetzer, Y's woes on the road to the screen are over.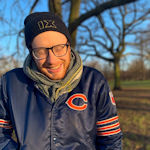 Alex Newman is huge Star Wars fan and loves to keep up to date with the canon. He's also loved movies for as long as he can remember. He's a massive Disney and superhero fan but will watch anything. He's worked at a cinema, a comic book store and at Disney World but is currently working in radio in London! You can find him at @New_macca on twitter.