Harrison Ford Walks us Through the Timeline of His Career in New Video
Vanity Fair have released a video of Harrison Ford breaking down his career from the beginning, through Star Wars, Indiana Jones, Blade Runner and much more he walks us through over 50 years of iconic roles.  
The video isn't needlessly flashy or overly dramatic, just small clips that introduce big milestone movies in a career and then Harrison Ford, against a white screen, talking about what made it interesting/special to him. It's simple but effective and very human, something Ford is very interested in, human connectivity. We hear about how he went to LA on a coin flip, was a carpenter up until Star Wars and had always thought Han Solo should have perished during Return of the Jedi. The Star wars talk is all wrapped up in the first few minutes with Ford saying he doesn't have a favourite: 'It's just a brick on a brick to build a story. It's not about the party, it's about what you're celebrating.'
Big fans of Ford will know a lot of the early stories but it's as we dive into the video and his career we see the nuanced man both behind and beyond Han Solo and Indiana Jones. Never a man for over-complicating things, on getting his role in Blade Runner he says:
'He (Ridley Scott) asked if I was interested, I read the script, I was interested. So we made a deal'.
Ford talks a lot about the craft of acting, his thoughts on how the industry was back in the old days and his motives for working with different directors. 'There's no difference whether you're working with CGI….or reality, the job is still the same; to create a character and behaviour that helps illustrate the story. It's all make believe.'
The video goes through films such as Witness, The Mosquito Coast, and Frantic while Ford reminisces how these films are just as important to him as one's that were more successful. Interestingly, he says he's never seen himself as an 'action film actor'.
''There was action in the films that I was involved in but they weren't specifically described as actions films'.
Ford is candid in conversation, mocking Donald Trump's memory, discussing issues with Brad Pitt on The Devils Own, and  explaining why he didn't watch the original Sabrina (starring Audrey Hepburn and Humphrey Bogart) in preparation for his part in the remake. He openly talks about choosing the roles he connected with or was challenged by rather than ones that would be more financially successful, how having only worked with one female director in his career (Kathryn Bigelow on K-19: The Widowmaker) seems weird to him and the challenges of creating a more emotional story out of his newest film 'Call of the wild'.
This is the latest in the series of Vanity Fair career timelines that include Hans Zimmer, Scarlett Johnasson and Jude Law among a long list of others. It is an interesting introspect given Harrison Ford's secretive nature, and worth watching the whole video. It's so easy to never see beyond Harrison Ford's two most iconic roles but this video helps see the long and varied career he has had and the effort behind his craft.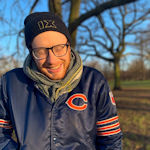 Alex Newman is huge Star Wars fan and loves to keep up to date with the canon. He's also loved movies for as long as he can remember. He's a massive Disney and superhero fan but will watch anything. He's worked at a cinema, a comic book store and at Disney World but is currently working in radio in London! You can find him at @New_macca on twitter.