'Stranger Things' Casting Sheets Suggest That A Fifth Season Is Being Planned; Filming In Atlanta Begins Tomorrow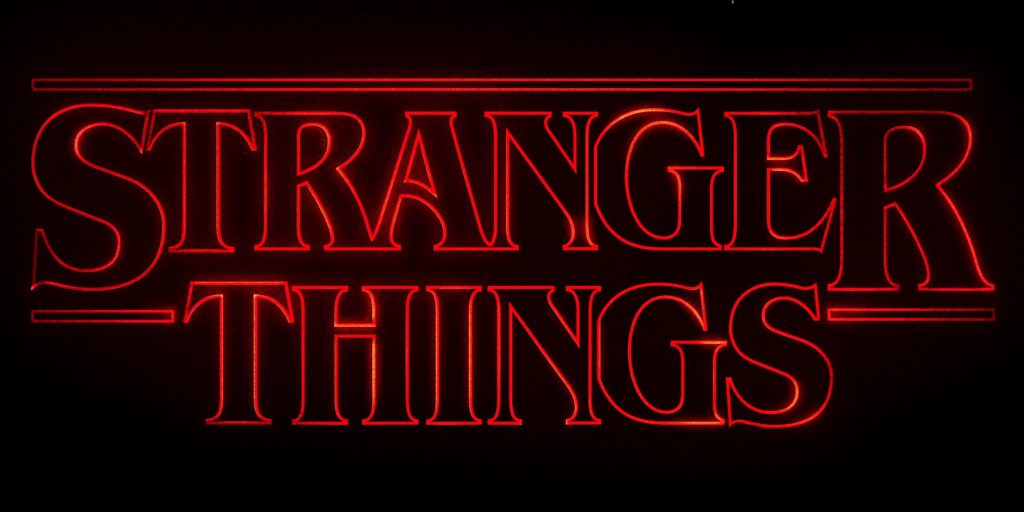 Netflix's nostalgic love letter to the 1980s has become a smash-hit series, but the creatives behind the series have remained apprehensive about saying how long the series will run for, with some suggesting that the show will wrap up with Stranger Things 4, which starts filming in Atlanta tomorrow. Luckily, some leaked casting information strongly suggests that a a fifth, but not necessarily final, season is being planned.
Considering that the order for the fourth season came with a stipulation that series creators Matt and Ross Duffer would be paid nine figures to stay aboard and make new content for Netflix, some took it as a sign that Stranger Things would end with its fourth outing as they move on to new projects. According to Charles Murphy of Murphy's Multiverse, this is not so; one cast listing, paraphrased below, indicates that one actor is going to be needed for at least two seasons, confirming that a fifth season is at least being heavily discussed internally:
"Ashe": The studio is searching for a mid-20s American male of any ethnicity to play the role which comes with a 2 season deal, meaning the character's arc, described as integral to the new season, will not be resolved until Season 5!
So there you have it… Stranger Things 5 is at least in the process of being planned. Whether or not there will be a sixth season is unclear at this time, but five seasons seems like a good spot to potentially end the series if that is indeed the route that they take. So far, what little news we have on Stranger Things 4 has indicated that Murphy's sources are authentic. For instance, he claimed that filming would begin in Lithuania before beginning stateside, and that was substantiated by Netflix's recent teaser, showing David Harbour's character working in a Soviet Prison, something that was teased in the after-credits scene of Stranger Things 3. In addition, he's heard whispers that Harbour and Winona Ryder met on the Lithuanian set to film scenes.
In addition, Murphy has also revealed other casting calls and notes that he wrote down, which can be seen here and here. Based on the look of things, the show will have at least fourteen new roles of varying sizes before the end:
"Angela" and "Jake": The power couple of the school, Angela and Jake seemed destined to cause problems for our friends at Hawkins High. Angela is the stereotypical queen bee, out to bully and demean anyone not on her level. That likely includes her boyfriend, Jake, who is certainly not going to stand on equal intellectual ground with too many people, but isn't afraid to show those same people just how tough he is.

"Argyle": Argyle is the Spicoli-esque character described in the TV Line report. Described as having a "deeply chill" and "philosophical" vibe, Argyle is expected to play a fairly major role in the events of Season 4.

"Vickie": The stereotypical alt-girl whose unapproachable appearance belies her light-heartedness. It seems like Vickie might prove as an ally to the gang as the season develops.

"Chrissy": At first glance, Chrissy is your typical super popular cheerleader type; upon closer inspection, we'll learn that she's holding onto a deep-rooted darkness as she suffers under her mother's emotional abuse.
"Jason": The guy we thought Steve was going to be before we all fell in love with him, Jason is the rich, preppy jock whose mouth never quite shuts.

"Eddie": Another potential ally to our heroes, Eddie is an 80's metalhead who is into Metallica, but also loves D&D.

"Fred": Fred checks all the boxes of the stereotypical 80's nerd. The bespectacled Fred, despite being nerdy, is clever and is pursuing his passion: journalism. Given all the strange events that have taken place in Hawkins and the proximity of the series leads to all of them, we'll see if Fred does more harm than good once he starts digging around.

"Mrs. Kelley": What high school would be complete without the guidance counselor? Mrs. Kelley is new to Hawkins High, meaning she might not be aware of all the crazy events. She is, however, a kind and caring soul who wears her heart on her sleeve and is out for the best interest of her students.

"Dimitri": One of two new Russian characters, Dimitri will be seen often in Season 4. The casting directors were searching for someone fluent in Russian and English, so we can probably expect to see Dimitri interact frequently with Hopper.

"Yuri": A "seedy" Russian smuggler, Yuri's erratic behavior is belied by his belief that he's two-steps ahead of everyone else around him. Like Dimitri, the studio was adamant the actor be fluent in both Russian and English.

"Lieutenant Colonel Sullivan": Intimidating and intelligent, Sullivan is military lifer a "no-nonsene" type who believes that he can brute force his way to victory in any given scenario.

"Warden Hatch": Hatch, described as "smug" and "pretentious", is the head of a psychiatric hospital.
The essentials of the details seem to indicate that Jim Hopper will likely try to get some help from within prison in order to stage a breakout, while a good chunk of the story will still take place in Hawkins (or wherever it is that Eleven and the Byers family moved to) as the kids head into high school. Lastly, the latest report that Murphy has shared has indicated that Stranger Things 4 will begin filming in Atlanta, Georgia starting tomorrow. So with that in mind, casting information for the new season is likely to get out soon, along with some possible leaked set photos. In any case, it seems like audiences will be in for another interesting adventure in a time that has long since passed.
Stranger Things 4 is expected to arrive in early 2021 due to filming lasting from now until November, with no official word on when or if Stranger Things 5 may arrive.

Grant Davis is a freelance writer who has covered entertainment news for more than seven years. His articles have frequently appeared in Star Wars News Net as well as as other entertainment-related websites. As someone who grew up on Star Wars and comic book movies, he's completely thrilled with the current era of genre entertainment.