Steven Spielberg Steps Down as Indiana Jones 5 Director, Brings On James Mangold
It looks like Steven Spielberg has cracked his last whip. Variety just broke the bombshell news that the prolific director has decided not to direct the next film in the Indiana Jones franchise, and he has already picked his replacement in Ford V Ferrari helmer, James Mangold.
Variety have learned that while Spielberg will stay close to the project as a very active producer, he's chosen to give the reins to a new director for a new era. The decision was entirely his as he hopes a new generation will bring a different perspective to the film.
Mangold is an inspired choice to take over after his most recent film was a financial and critical success, as well as a strong contender at the Oscars. His films are always competent, entertaining, and sometimes they're absolutely incredible. And yet, it feels awfully strange to not have Spielberg behind the wheel. He has been an integral part of Indiana Jones's DNA since 1981, so this change will take quite a bit of getting used to.
Harrison Ford is reportedly still attached, as he recently made clear while on the promotion trail for Call of the Wild. However, he also mentioned there were 'scheduling issues and a few script things' to be cleared up before starting production. Now we have a bit of a better understanding of those many shakeups going on behind the scenes.
Since Disney's acquisition of Lucasfilm in 2012, the prospect of a new Indiana Jones film was always on the horizon. It was officially announced in 2016, and then writers like David Koepp (Indiana Jones and the Kingdom of the Crystal Skull), followed by Jonathan Kasdan (Solo: A Star Wars Story), were brought on to pen the script. It's unclear whose script is being used at this point, or even if the film will make its repeatedly pushed release date of July 9, 2021.
One thing that is abundantly apparent, however, is that Lucasfilm is determined to do whatever is necessary for this film to be a success. Like with their recent Star Wars films, they're not afraid of making huge changes very late in the game. One can only hope that the behind the scenes drama isn't visible on the screen when Indy makes his triumphant return in the next film in the series.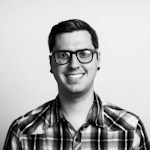 David is a video editor, stop-motion animator, freelance writer, and movie addict. He currently lives in Michigan with his wife and two dogs and can be found obsessing over director commentary tracks and collecting movie memorabilia. In addition to writing for Movie News Net and Star Wars News Net, he also hosts podcasts like The Movie News Network and The No Guff Podcast.