Don Johnson and Others Join John Boyega For New Film From Green Room Director
Rebel Ridge is the title of an upcoming new film starring John Boyega, and no, it's not a Star Wars movie. It's actually the next film from director Jeremy Saulnier, and the cast is now filling out with some brilliant talent.
Variety is reporting that Don Johnson, James Cromwell, Erin Doherty, Zsane Jhe, and James Badge Dale have all joined Boyega in the cast for Saulnier's next venture. Like with his last project Hold the Dark, the filmmaker will be teaming with Netflix to bring Rebel Ridge to small screens everywhere. More details on the project have come from Variety below:
"Like the 2013 crime drama "Green Room," Saulnier's upcoming movie is said to be a high-velocity thriller that explores systemic American injustices through intense action sequences, suspense and dark humor."
If it's anything at all like Green Room, we should be in for quite a treat. Saulnier is known for a specific brand of dingy horror and gritty realism, all wrapped up in poignant social commentary. This was certainly the case in his recent breakout episodes of True Detective, which acted as a return to form for the series after a disappointing second season. However, his most recent feature Hold the Dark left a lot to be desired in the hearts of many critics. Similarly, Boyega has a lot to prove after coming off of the most recent Star Wars trilogy disappointed in his character's arc. So here's hoping teaming with Saulnier will be a match made in heaven, and the addition of this ensemble cast can only help things.
Don Johnson's recent work in Knives Out and Watchmen makes him a very coveted addition, and James Cromwell always classes up any picture he's in. James Badge Dale is one of those actors that has appeared about a million things, but after already working with Saulnier once in Hold the Dark, perhaps now is the time for him to elevate to a household name. Young up-and-comers like Doherty (The Crown) and Jhe (Watchmen) also round out the cast, and with this director at the helm, they're sure to bring their A game.
Saulnier's longtime friend and collaborator Macon Blair, who starred in 2013's Blue Ruin and Green Room and wrote Hold the Dark, will be executive producing. Filmscience and Bonneville Pictures will co-produce the film for Netflix, which at this point has no release date. I can't wait to see what the team cooks up, and I'm eager to see if this film lives up to the high standard that Mr. Saulnier has set for himself.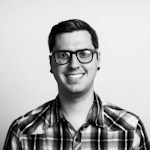 David is a video editor, stop-motion animator, freelance writer, and movie addict. He currently lives in Michigan with his wife and two dogs and can be found obsessing over director commentary tracks and collecting movie memorabilia. In addition to writing for Movie News Net and Star Wars News Net, he also hosts podcasts like The Movie News Network and The No Guff Podcast.