Chris Evans in Early Talks for 'Little Shop of Horrors'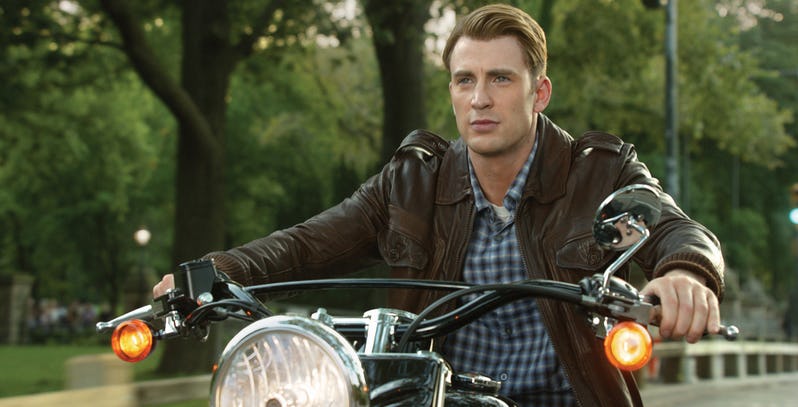 After helping save the Marvel Universe from Thanos in Avengers: Endgame and playing a central role in Rian Johnson's critically acclaimed Knives Out, Chris Evans may be about to fulfil his dream of starring in a musical as it's being reported that the star is in early talks to play the Dentist, Orin Scrivello, in the upcoming remake of Little Shop of Horrors from director Greg Berlanti.

According to Deadline the MCU star has entered early negotiations to play the sadistic dentist originally played by Steve Martin in Frank Oz's 1986 adaptation of the musical. If Evans joins the production it will truly be a dream role for the actor, who in an interview with The Hollywood Reporter last year said;
"I want to do a musical so badly, man. Someone told me they're [remaking] Little Shop of Horrors and I was like, 'Oh, can I be down? Please? Can I be the dentist?'"
Whenever a big name like Evans is rumored in connection with a musical my gut reaction is always "can they sing?" In Evans' case the answer is a resounding yes. In the same Hollywood Reporter interview, Evans discusses doing musical theatre as a child and going to acting camp where the stage "felt like home." In high school he did West Side Story. The musical is still one of his favorites today but, by the time the Steven Speilberg helmed movie was ready to go, Evans had aged out of most of the roles.
"When I first came out here, early 2000s, there were rumblings of about Spielberg maybe doing West Side Story. That's one of my favorite musicals. I did it when I was in high school. And obviously he's doing it now, and I called my team and they were like, 'Chris – maybe Krupke. You can't. You're too old.' It's so hard to hear."
Honestly, knowing he can sing, that he has some background in doing musical theatre, and knowing that he wanted the role a year ago I really hope he gets it.
The musical  Little Shop of Horrors began life as an off-Broadway production in 1982. The dark musical comedy about a killer plant from outer space and the halpless florist who raises it was written and directed by Howard Ashman, with songs by Ashman and Alan Menken. The show was a breakout success and set the box office record for highest grossing off-Broadway show of all time. It also led to the pair being recruited by Disney where they provided the unforgettable music for  The Little Mermaid,  Beauty and the Beast, and  Aladdin. But before spearheading the Disney renaissance, Ashman and Menken teamed up with Frank Oz to bring Little Shop to the big screen in 1986.
That original movie, which was considered a box office disappointment before finding success on home video, almost didn't get released at all as both Ashman and Oz wished to keep the show's original ending. I won't spoil that ending here for those who haven't seen it, but it's safe to say that test audiences hated it. As a result the ending was rewritten and reshot to give the film a happier finale. It's currently unknown whether Berlanti's remake will feature the happy ending of the original film adaptation or return to the darker ending of the stage production.
In addition to Chris Evans, early talks are said to be taking place with Taron Egerton and Scarlett Johansson for the lead roles of Seymour and Audrey, and with Billy Porter to voice the killer plant Audrey II.
A release date has not yet been set for Little Shop of Horrors.