Transformers: War For Cybertron: Siege Trailer Debuts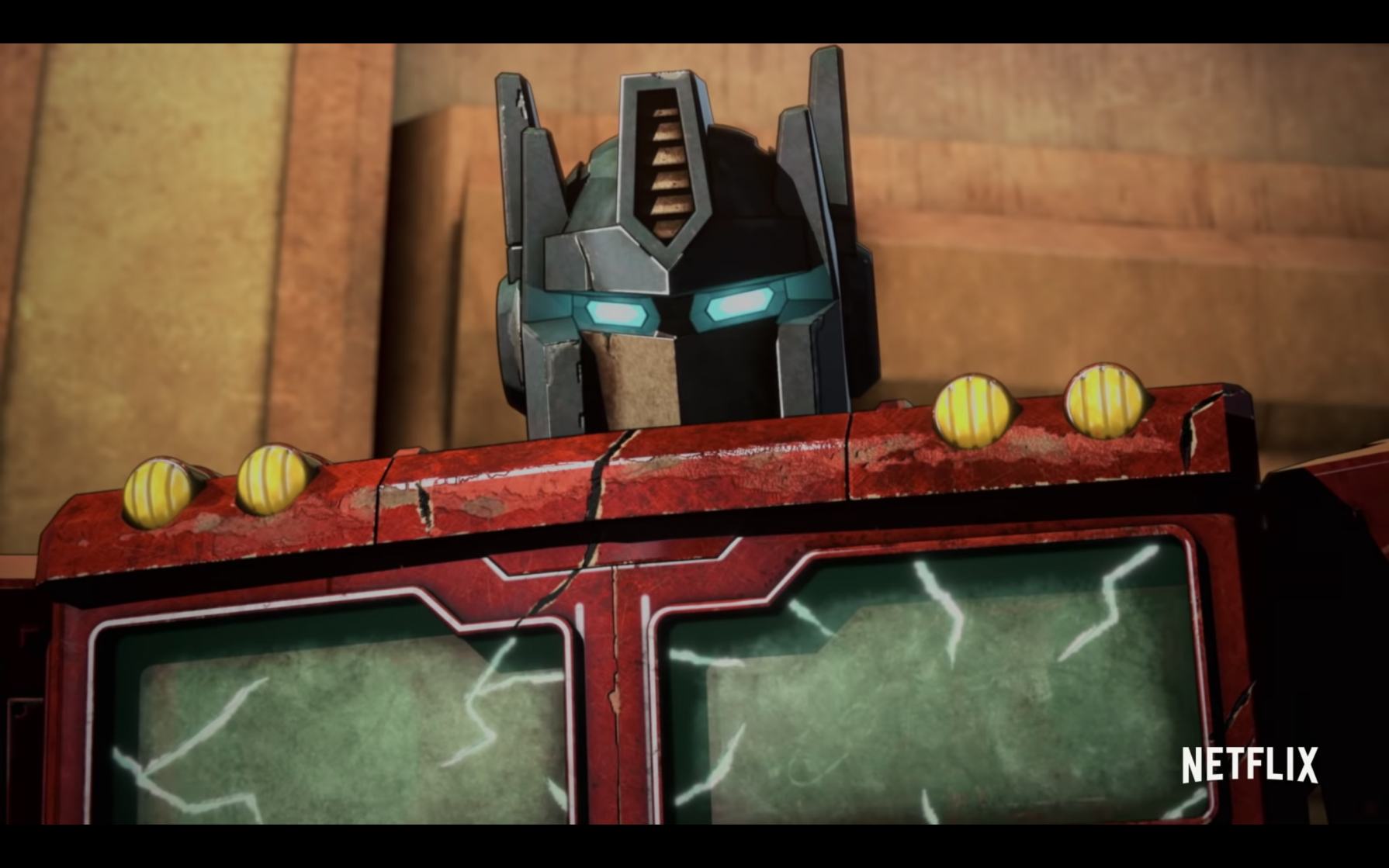 Transformers fans hungry for new live action content might have to wait a while, but the franchise is rolling out new adventures in the form of a new anime series on Netflix. Hasbro unveiled an ambitious three part animated saga yesterday, kicking off with Transformers: War For Cybertron Trilogy: Siege.
Netflix premiered a trailer for the series yesterday at New York Toy Fair, featuring some snazzy 3D animation.
According to Netflix, the Autobots and Decepticons are predictably fighting each other over the Allspark, the source of their power. All your favorites are here, in very G1 form, if updated a bit. Optimus Prime (Jake Foushee) is a reluctant hero, though committed to freedom and justice, while Megatron (Jason Marnocha) here is a bit more… fascistic. Megatron wants the Allspark to 'reboot' the Autobots, a sly and modern way of converting them to his cause. This opens up some interesting possibilities for the series in terms of thematic potential, though one doubts it will get too deep with all the giant robot fighting.
Six 22-minute long episodes comprise this first chapter, to be followed by a second, titled Earthrise. These mirror Hasbro's current Transformers toy offerings, continuing their bid to bring you the same toys in different forms in perpetuity.
Rooster Teeth is producing the The War for Cybertron Trilogy, with animation duties handled by Polygon Pictures. FJ DeSanto, who has some experience with the brand working on previous animated installments Transformers: Titans Return and Transformers: Power of the Primes, is showrunner. No release date was given, with Netflix only promising the series is 'coming soon.'
The voice cast also includes Linsay Rousseau (Elita-1), Joe Zieja (Bumblebee), Frank Todaro (Starscream), Rafael Goldstein (Ratchet), Keith Silverstein (Jetfire), Todd Haberkorn (Shockwave, Red Alert), Edward Bosco (Ultra Magnus, Soundwave), Bill Rogers (Wheeljack) and Sophia Isabella (Arcee).