Scorsese Can't Be Stopped, Joins Paul Schrader's Next Film as Executive Producer
Martin Scorsese is a guy who likes to stay busy. He's directed 25 narrative feature films over the span of his lengthy career, including last year's critically acclaimed Irishman, and he's showing no signs of slowing down. Not only is he hard at work on a directorial follow-up, but he's also just joined an old collaborator's next film as executive producer.
Paul Schrader is perhaps best known for penning some of Scorsese's most iconic films, such as Taxi Driver and Raging Bull. But he's also had quite the directing career, with movies like Blue Collar, Cat People, Auto Focus, and 2017's fantastic First Reformed. The duo hasn't worked together since Bringing Out The Dead in 1999, but that's all about to change. Deadline recently revealed that Scorsese has joined Schrader's next project as executive producer (a credit he almost had on the Joker production). The film is called The Card Counter, and will star Oscar Isaac, Tye Sheridan, Willem Dafoe, and Tiffany Haddish. It's being described as a sort of revenge thriller set in the world of high stakes poker games. Schrader said of their re-teaming:
"Scorsese and I liked the symmetry of it, the reflection of a long association and mutual love of handmade films."
Joining Schrader's project isn't deterring Scorsese from marching ahead with his own directorial efforts, however. Killers of the Flower Moon, his upcoming adaptation of David Grann's bestselling novel, is well on its way to becoming reality. Leonardo DiCaprio and Robert DeNiro are set to star in the grisly true story about a string of murders in 1920s Oklahoma, and Scorsese recently divulged a bit more information to the French magazine Cahiers du Cinéma (via Premiere):
"We think it's a western. It [takes place] in 1921-1922 in Oklahoma. They are certainly cowboys, but they have cars and also horses. The film is mainly about the Osage, an Indian tribe that was given horrible territory, which they loved because they said to themselves that Whites would never be interested in it. Then we discovered oil there and, for about ten years, the Osage became the richest people in the world, per capita. Then, as with the Yukon and the Colorado mining regions, the vultures disembark, the White man, the European arrives, and all was lost. There, the underworld had such control over everything that you were more likely to go to jail for killing a dog than for killing an Indian."
We've never gotten a western from Scorsese before, and this plot sounds right up his alley. Personally, I couldn't be more excited to see one of the best filmmakers of all time branch out and put his stamp on a new genre. With the success of The Irishman and the allure of these upcoming projects, it's safe to say that Martin Scorsese is absolutely still at the top of his game. Now all I need to know is when we're getting the Devil in the White City Hulu series he and DiCaprio promised us.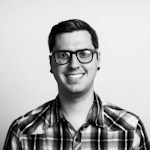 David is a video editor, stop-motion animator, freelance writer, and movie addict. He currently lives in Michigan with his wife and two dogs and can be found obsessing over director commentary tracks and collecting movie memorabilia. In addition to writing for Movie News Net and Star Wars News Net, he also hosts podcasts like The Movie News Network and The No Guff Podcast.