Ben Affleck Speaks to The New York Times About His Road to Recovery
Ben Affleck is an Oscar-winning writer and director. He has dawned the cape and cowl of Batman and played the role of American hero Tony Mendez in Argo. While his career has seen many high's, alcoholism, rehab and divorce have been personal low's for Affleck. Now, in a conversation with The New York Times, the veteran actor talks about finding his way back.
There aren't many times where we get to see actors be real, raw and authentic about their most personal struggles. What we usually see are red-carpet interviews, the short interviews on late-night talk shows, or the best version of themselves on social media. Speaking with The New York Times, Affleck is as honest as he can be when he  talks about his personal struggle with alcoholism:
"I drank relatively normally for a long time," Affleck said. "What happened was that I started drinking more and more when my marriage was falling apart. This was 2015, 2016. My drinking, of course, created more marital problems."
After a disappointing 2016 and 2017 for Affleck's Live By Night and Justice League, taking in $658 million and $23 million respectively,  Affleck said his 2018 divorce to Jennifer Garner remains his biggest regret. He told The New York Times that he was focusing on moving forward and not obsessing over the failures.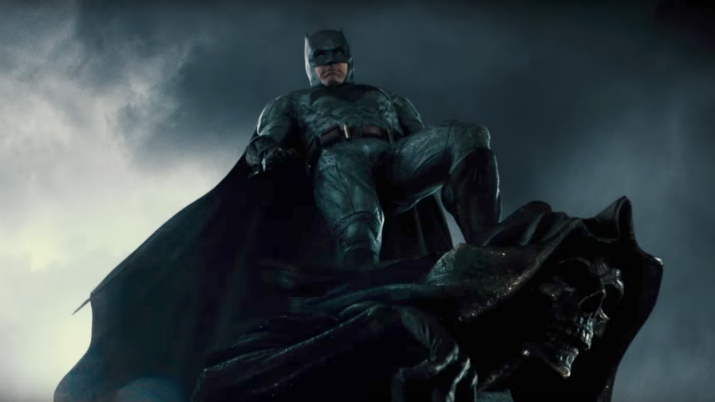 Now, it seems like exiting The Batman was the best thing that Affleck could've done for his career and his health. While his portrayal of an older, gritty Bruce Wayne and ruthless Batman was popular among fans, working on Justice League was the end for "Batfleck."
"I showed somebody the The Batman script," Affleck told The New York Times. "They said, 'I think the script is good. I also think you'll drink yourself to death if you go through what you just went through again."
Now, with Matt Reeves in the director's chair and Robert Pattinson taking over the cape and cowl, Affleck has put that part of his career behind him. On March 6, The Way Back seems to be a very personal experience for Affleck, playing as a high school basketball coach dealing with a failing marriage and alcoholism. After his third stint in rehab in 2018, Affleck reflects about growing up in Massachusetts surrounded by alcoholism and mental illness.
Despite seeing his father drunk every day until he was 19 years old, Affleck says that he believes his father did the best that he could. Being extremely open about his upbringing, Affleck tells The Are York Times about his family's history with mental illness and alcoholism:
There's a lot of alcoholism and mental illness in my family. The legacy of that is quite powerful and sometimes hard to shake," Affleck said. "It took me a long time to fundamentally, deeply, without a hint of doubt, admit to myself that I am an alcoholic.  The next drink will not be different."
Affleck points to stars like Robert Downey Jr. and Bradley Cooper as being very supportive in his road to recovery. Now, fast-forward to today, Ben Affleck is reunited with Gavin O'Connor for The Way Back, a film that seems to be a sort of therapy.
Speaking to The New York Times by phone, Gavin O'Connor talks about Affleck and what he believes he wanted to do with this film:
"I think that Ben, in an artistic way, in a deeply human way, wanted to confront his own issues through this character and heal," O'Connor said.
O'Connor said that the drinking aspect of the film was the part that Affleck was most ready for. It's the part of the film that has plagued his life for so many years. Once Affleck was comfortable on the court, they were ready to go.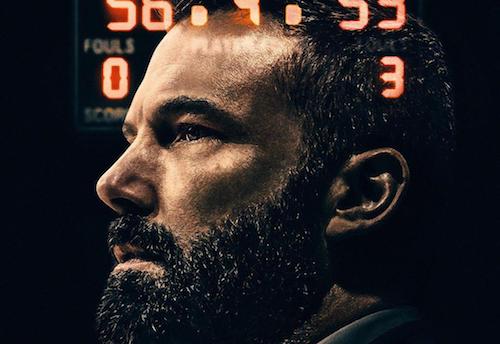 One of the moments in the film that seems to show the realness of alcoholism and the denial that creeps in when confronted with it happens in the kitchen. Playing Jack's (Ben Affleck) sister in the film in Michaela Watkins, who tries to press Affleck's character when he tells her nothing is wrong. Watkins told The New York Times about how that scene felt with Affleck:
"Out of nowhere in one take, Ben backhanded the beer can sitting in front of him," Watkins said in a phone conversation. "It was immediate, and it was scary and it was exactly the right instinct. He was a powder keg, and she had no idea that she had lit it."
There is a scene near the end of the film that sees Affleck's character in rehab. His ex-wife, played by Janina Gavankar (The Morning Show, The League), goes to visit him and he tells her that he's failed her and this marriage. Imagine having to say these words as the character in a movie, but also realizing how true to your life this moment is. Gavin O'Connor said that Affleck had a "total breakdown" after this scene.
"It was like a floodgate opened up," O'Connor told The New York Times. "It was startling and powerful. I think that was a very personal moment in the movie. I think that was him."
Ben Affleck's story is very important. Someone who is battling alcoholism, going through a divorce, or trying to overcome a familial cycle of mental illness can read this article and know that they're not alone. They can see that even though someone appears to be on top of the world, they have the same struggles as everyone else. What matters is how you overcome those struggles.
Ben Affleck is finding his way back.
David Triana is a former freelance writer who covered local entertainment in his hometown of Fort Myers, FL. Now residing in Orlando, FL he is able to indulge in everything Disney and Star Wars every day. Looking to get back into writing and reporting, David is very excited to be part of the MNN team.