Latest Updates on All of Disney's Upcoming Live Action Remakes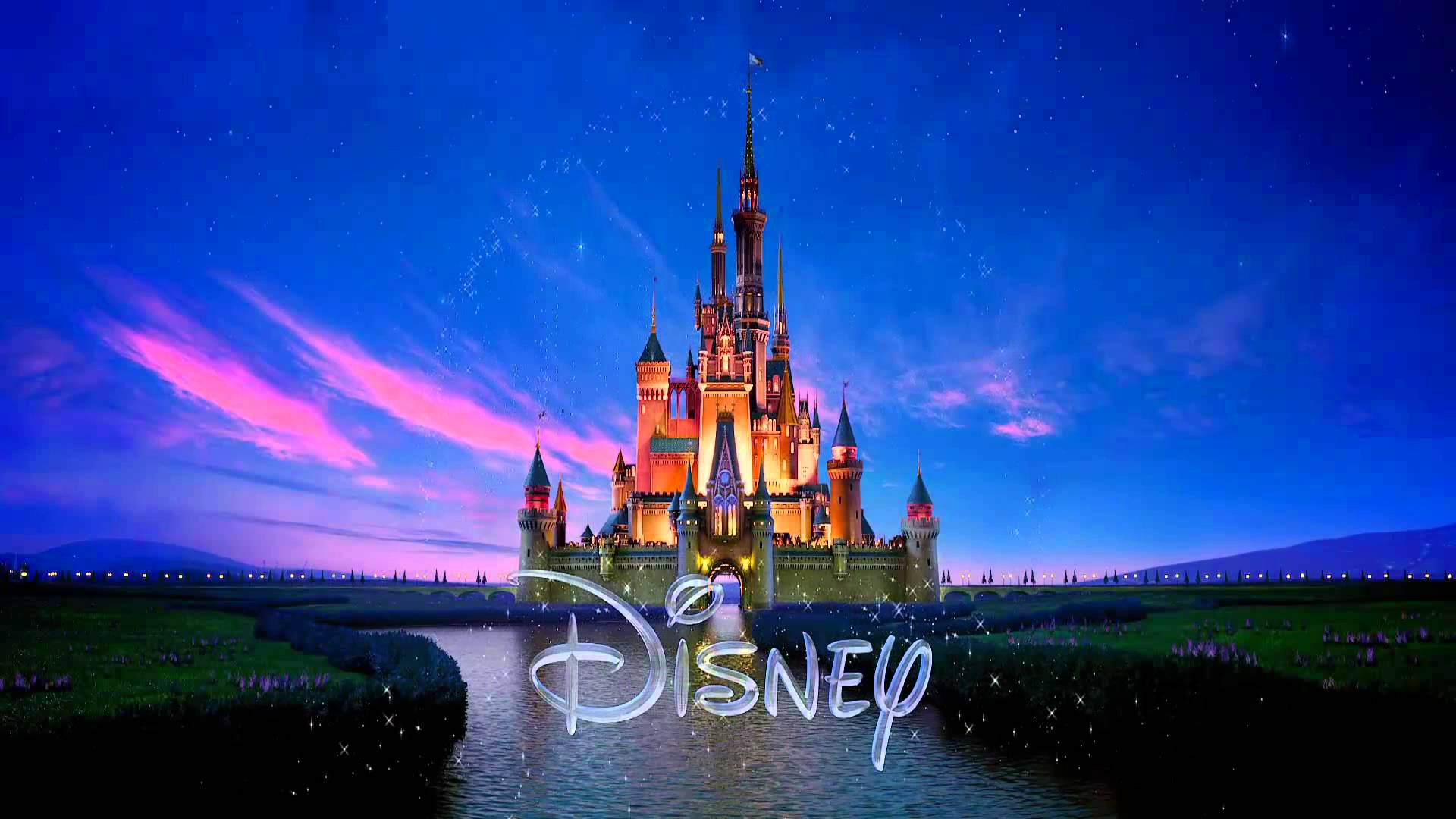 It's getting hard to keep track of all the Disney remakes that are coming over the next few years. In the last two weeks alone we've had news on the Aladdin sequel, a Disney+ adaptation of Lilo & Stitch, and a Rapunzel movie that may or may not be an adaptation of Tangled. But that's just the tip of the iceberg! So here's a guide to all of the live action remakes and adaptations that Disney have in the works.

Mulan
Theatrical Release, March 27, 2020
The only live action remake on the slate for this year is Mulan. Directed by Niki Caro and starring Yifei Liu as the legendary heroine this reimagining of the 1998 animated classic seeks to blend Disney's Mulan with more elements from the original folklore, doing away with away with Mushu and musical numbers in favor of an action movie with what promises to be a more epic tone. But rest assured, the melodies from songs like "Reflection" and "I'll Make a Man Out of You" have apparently been worked into the film's score, so fans will still get to hear some of the music they grew up with, just used in a new way. The film will also introduce a new antagonist, the witch Xianniang (Gong Li), that Mulan will have to confront if she is to save China and bring honor to us all. You can see the final trailer for Mulan here.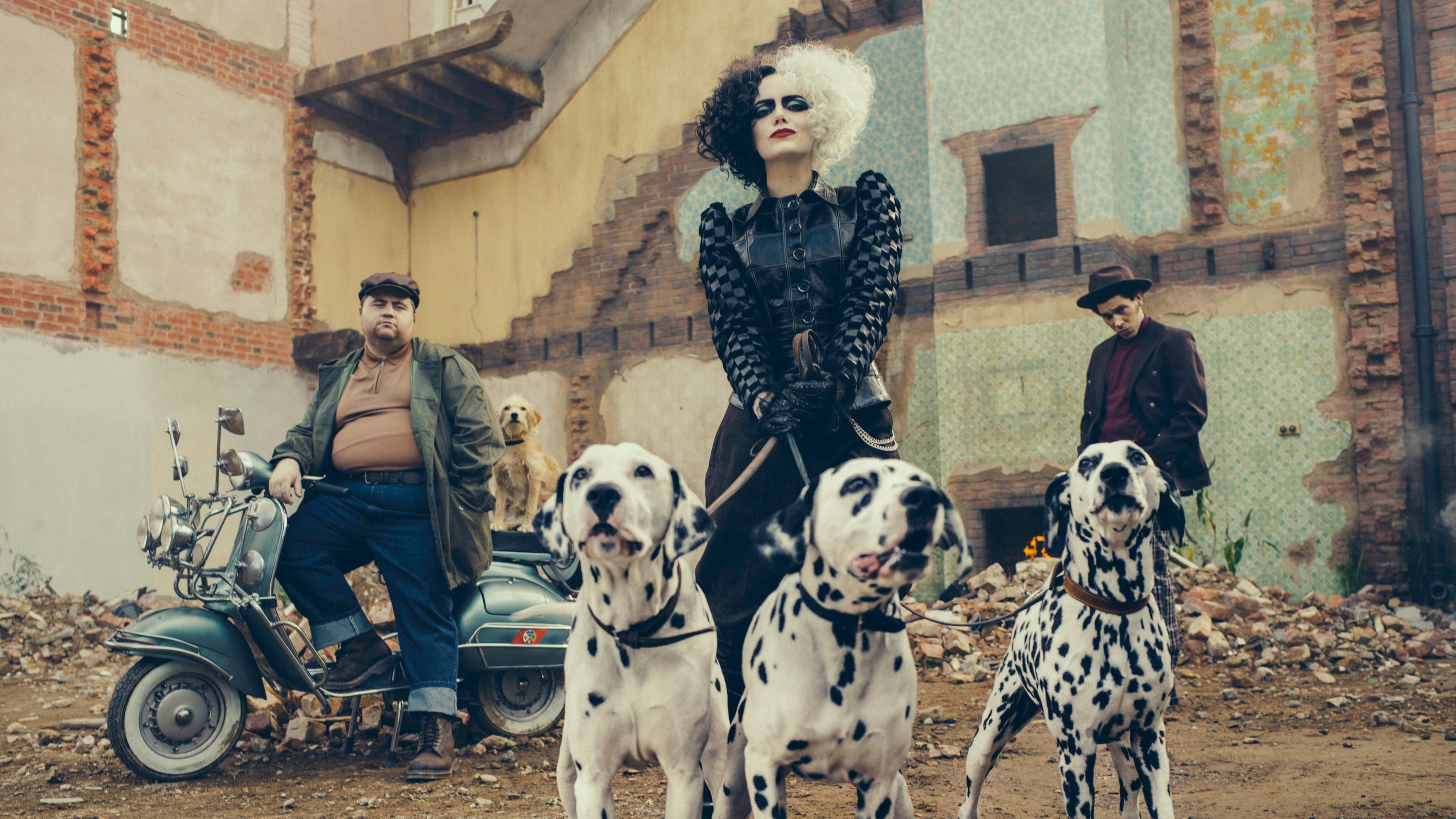 Cruella
Theatrical Release, May 28, 2021
The only other film on this list with a release date is Cruella. Directed by Craig Gillespie and starring Emma Stone as the infamous Cruella de Vil this adaptation is less a remake and more of an origin story for one of Disney's iconic villains. The movie, which finished filming last November, is set in 1980s and said to feature a "punk vibe" by The Hollywood Reporter. In addition to Stone the film will feature Joel Fry and Paul Walter Hauser as Jasper and Horace, Cruella's two criminal henchmen, and Emma Thompson as the Baroness, a new character said to be pivotal to Cruella's rise as a villain.
Since everything else on this list doesn't have an official release date set I'm going to go in order of the latest update.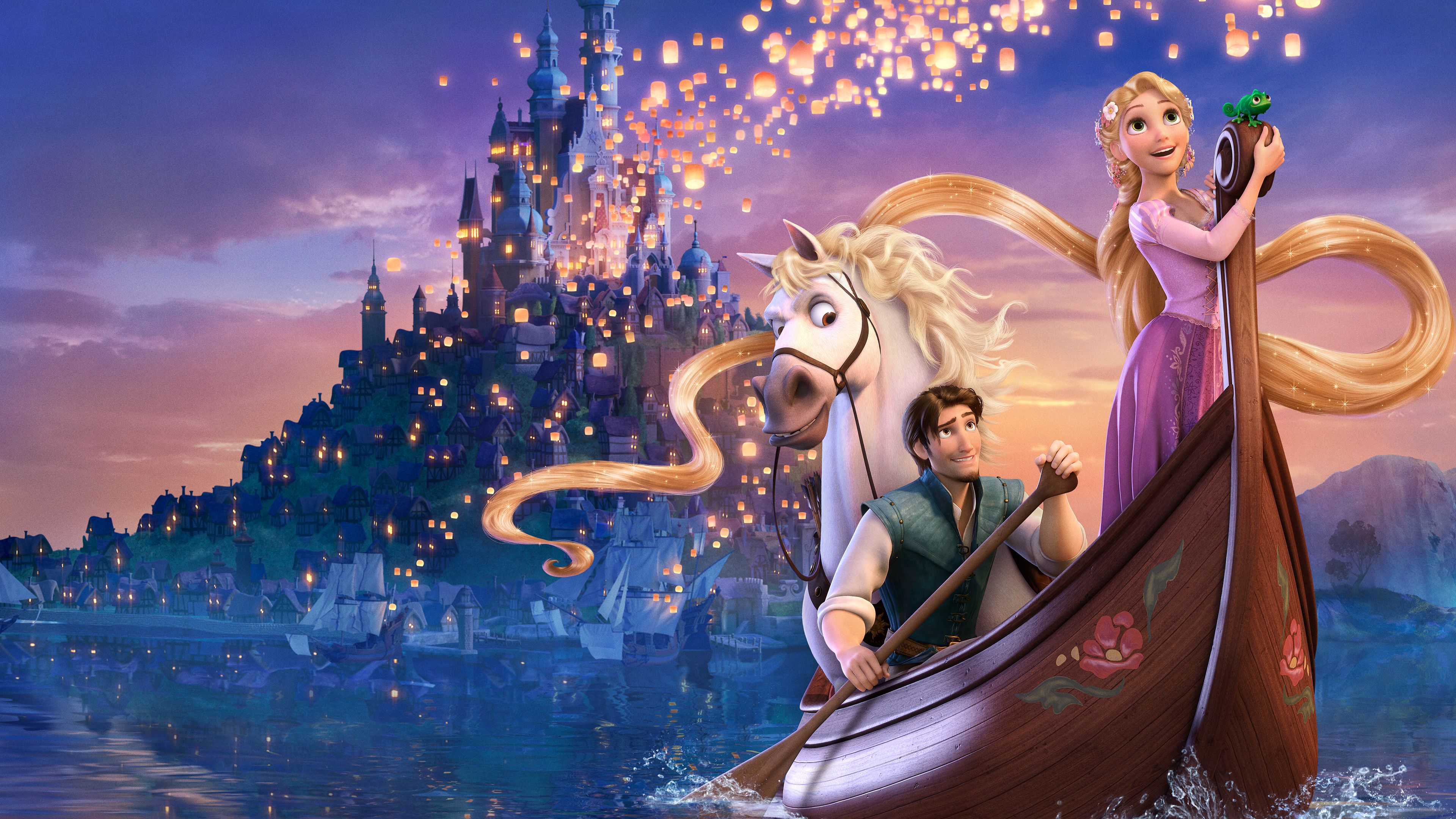 Rapunzel
Theatrical Release, latest update Feb 14, 2020
The newest entry on the list this one hasn't been reported by the major trades yet but DisInsider has proven accurate in the past so I feel we can safely say this one is in the works. Ashleigh Powell (The Nutcracker and the Four Realms) is currently writing the script and the search is on for a director. It's unknown if this film will be an adaptation of Disney's Tangled or a new take on the classic fairy tale, but given that nostalgia and brand awareness are two of the biggest selling points for these movies I can't see it not being Tangled even if they do call the movie Rapunzel (which arguably the animated one should have been anyway). Hopefully we can also get Alan Menken and Glenn Slater back for more songs as well. If this is an adaptation of Tangled it will become the most recent remake Disney have done to date, with the original film coming out just ten years ago. According to The DisInsider Disney are currently planning a theatrical release for Rapunzel.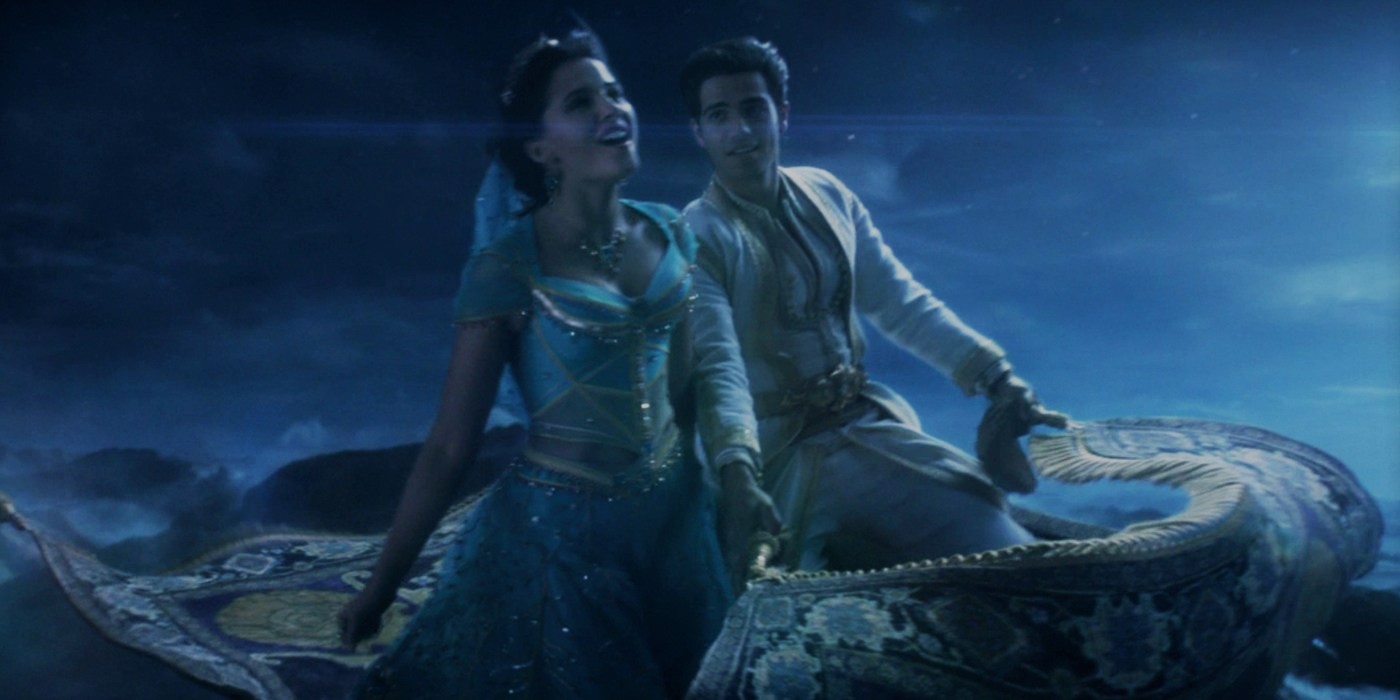 Aladdin 2
Theatrical Release, latest update Feb 12, 2020
Wish granted! After a box office run that surprised everyone last year, Disney have officially confirmed that Aladdin is getting a sequel. Following a writers room this summer, John Gatins (Flight, Real Steel) and Andrea Berloff (Straight Outta Compton) have been hired to write the script which is said to be an original story inspired by other tales from One Thousand and One Nights rather than a direct adaptation of the animated sequels The Return of Jafar or Aladdin and the King of Thieves, though elements of those stories may be used. It is hoped that the original cast will all return, as well as director Guy Ritchie, but that has not yet been confirmed. Also unconfirmed is whether or not the film will be a musical, though given the success of the original I'm hoping that Disney will re-team Alan Menken with The Greatest Showman's Benj Pasek and Justin Paul. What has been confirmed is that the film will be getting a theatrical release, though the date is currently unknown. Aladdin is my favorite of Disney's animated classics and live action remakes so I'm super excited to see what they come up with for the sequel.
The Little Mermaid
Theatrical Release, latest update Feb 9, 2020
The first of the animated renaissance movies is the last to get a live action remake, and we still don't know when Rob Marshall's under the sea romance will hit cinemas. What we do know is that Halle Bailey will be playing Ariel, the young mermaid who trades her voice to the sea witch Ursula (played by Melissa McCarthy) to become human so that she might win the heart of Prince Eric (Jonah Hauer-King). Jacob Tremblay and Awkwafina will play Flounder and Scuttle, whilst Javier Bardem and Daveed Diggs are rumored to complete the main cast as King Triton and Sebastian. Disney Legend Alan Menken will be updating his score for the live action adaptation and writing new songs with Lin-Manuel Miranda, who confirmed at the Oscars that the pair have written four new numbers for the film and that the movie will being filming this April.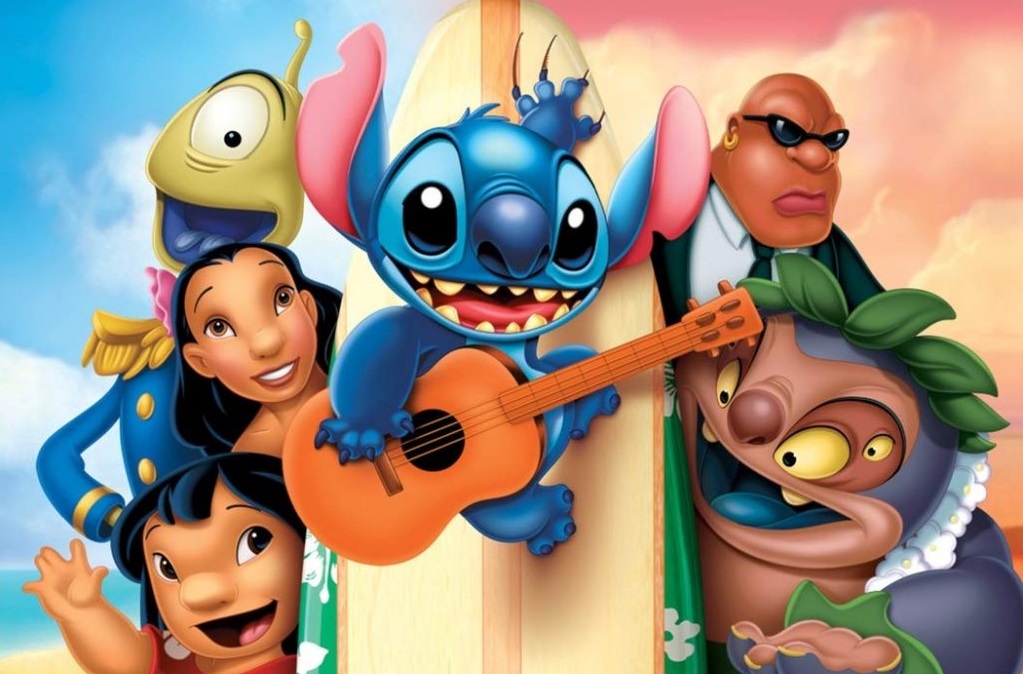 Lilo & Stitch
Disney+ Release, latest update Feb 4, 2020
First reported by The Hollywood Reporter back in 2018, The DisInsider this month revealed that the live action/CGI hybrid adaptation of Lilo & Stitch is set to begin filming in Hawaii this Fall. With a script by Mike Van Waes already in place and Chris Sanders expected to return as the voice of Stitch, the search is now on for a director. The film, which has a budget of $60 million, is expected to be a relatively straight adaptation of the original tale about the bond between the orphan Lilo and the alien experiment 626 who she adopts as her pet dog, Stitch. The film is set to be released as a Disney+ Original movie.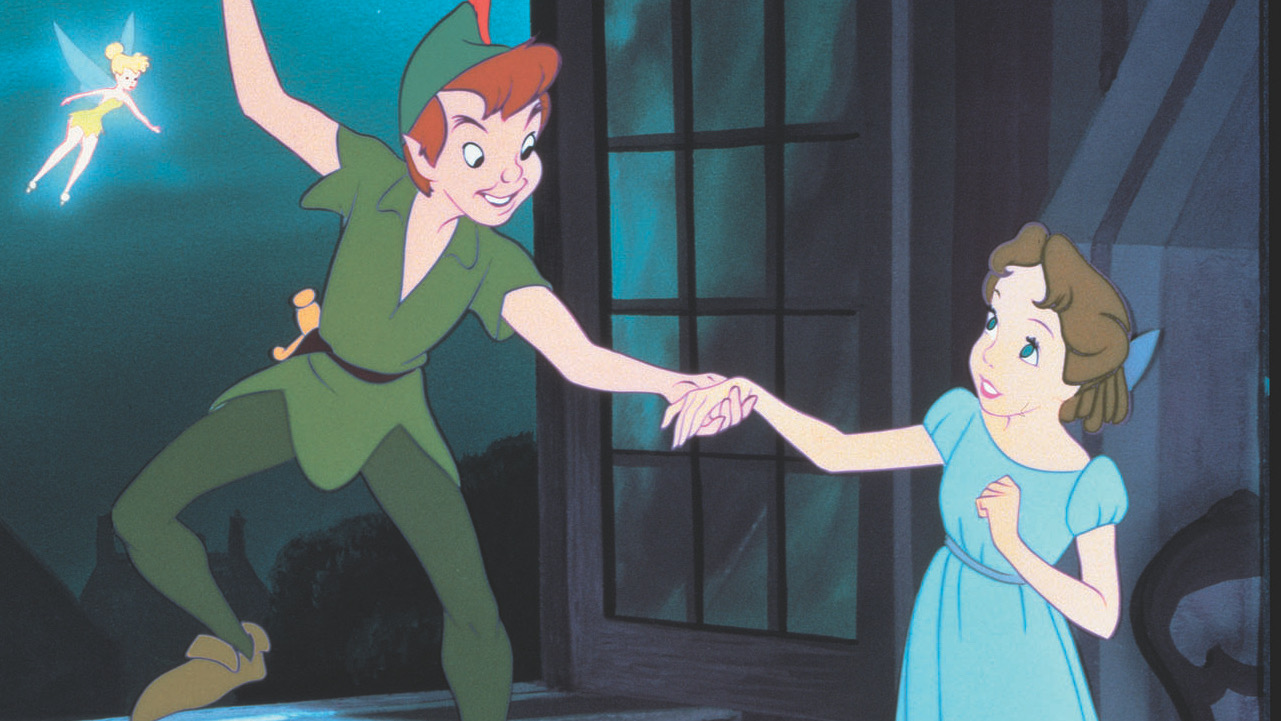 Peter Pan and Wendy
Disney+ Release, latest update Feb 4, 2020 
Another potential Disney+ Original movie is Peter Pan and Wendy. First announced in 2016 this live action reimagining of the boy who never grew up will be directed by David Lowery with a script by Lowery and his Pete's Dragon co-writer Toby Halbrooks. In July 2018, The DisInsider first reported that the film was being planned as a Disney+ release. According to Discussing Film, the movie is due to begin filming April 17 in Canada. As filming gets closer, DisInsider has reported that Disney are looking at some very impressive names for the cast, including Joaquin Phoenix as Captain Hook and Margot Robbie as Tinker Bell, though they stress that these are offers Disney have made, not final castings. They have also learned that Disney are looking to cast a Native American or First Nations actress as Tiger Lily, who will play a larger, more dynamic, role in this story. I must admit, if Phoenix and Robbie accept the roles I could see Disney making this a theatrical release.
Godmothered
Disney+ Release, latest update Jan 30, 2020
I'm almost certain that this won't have anything to do with Cinderella's Fairy Godmother but just in case I'm going to include it on this list. Announced towards the end of last year Godmothered is moving rapidly through production. This Disney+ Original movie will star Jillian Bell and Isla Fisher, and is already filming with Sharon McGuire (Bridget Jones) directing a script by Kari Granlund and Melissa Stack. The film is a comedy about a young and unskilled Fairy Godmother (Bell) who sets out to prove her worth by helping a young girl whose call for help was ignored. The only snag is that young girl is now a 40 year old single mom (Fisher) who needs something very different than a fairy tale prince charming. The film is said to be set at Christmas time so I'd expect to see this premiere on the streaming service towards the end of this year.
Pinocchio
Theatrical Release, latest update Jan 24, 2020 
Originally announced way back in 2015 it looks like a live action version of Pinocchio is finally moving closer to becoming a real boy as Deadline confirmed last month that Robert Zemeckis has officially signed on to direct the project as well as co-write the script with Chris Weitz. No casting has taken place yet but Deadline say production could begin at the end of this year. At one point Disney were said to be considering a Disney+ release for Pinocchio but with Zemeckis signing as director the film will now likely receive a theatrical release.
Bambi
Release Type TBD, latest update Jan 24, 2020
Following in the photo-realistic footsteps of The Lion King, Disney is heading to the forest for a "live action" adaptation of Bambi. First revealed by Variety at the end of last month Disney has hired Geneva Robertson-Dworet (Captain Marvel) and Lindsey Beer (Sierra Burgess is a Loser) to write a screenplay for a remake of the 1942 original that will utilize the revolutionary technology behind The Lion King to bring Bambi and his friends to life. It's very early days for this one so there's no word yet on who may direct or if the film will premiere in theaters or on Disney+.
Prince Anders (Aladdin Spinoff)
Disney+ Release, latest update Dec 6, 2019
Easily the most unexpected entry on this list, Disney is reportedly working on an Aladdin spinoff movie for Billy Magnussen's Prince Anders. According to The Hollywood Reporter, Magnussen himself approached Aladdin's producers with an idea for a story featuring Princess Jasmine's would be suitor. The film is currently being developed for Disney+. As fun as Magnussen's Prince Anders was, I'm not entirely convinced he's the right character to build a spinoff around, but clearly Disney felt the idea Magnussen came up with has promise so it will be interesting to see how this one develops. If it goes ahead this will be the first spinoff Disney have done from their live action adaptations.
Snow White
Theatrical Release, latest update Sept 29, 2019
First announced in 2016, the latest official news came in May last year when it was announced that Marc Webb (The Amazing Spider-Man) was in talks to direct the live action adaptation of Disney's first animated classic with Erin Cressida Wilson (The Girl on the Train) in talks to pen the script. The Greatest Showman and La La Land duo of Benj Pasek and Justin Paul have been on board since the beginning to create new songs for the film as well as reinventing and expanding some of the classics like the seven dwarves' "Heigh-Ho". The pair most recently wrote "Speechless" with Alan Menken for the live action version of Aladdin, along with penning new lyrics for the opening song "Arabian Nights". Last September, The DisInsider reported that a casting search had begun for the lead roles with filming expected to begin this March in Vancouver.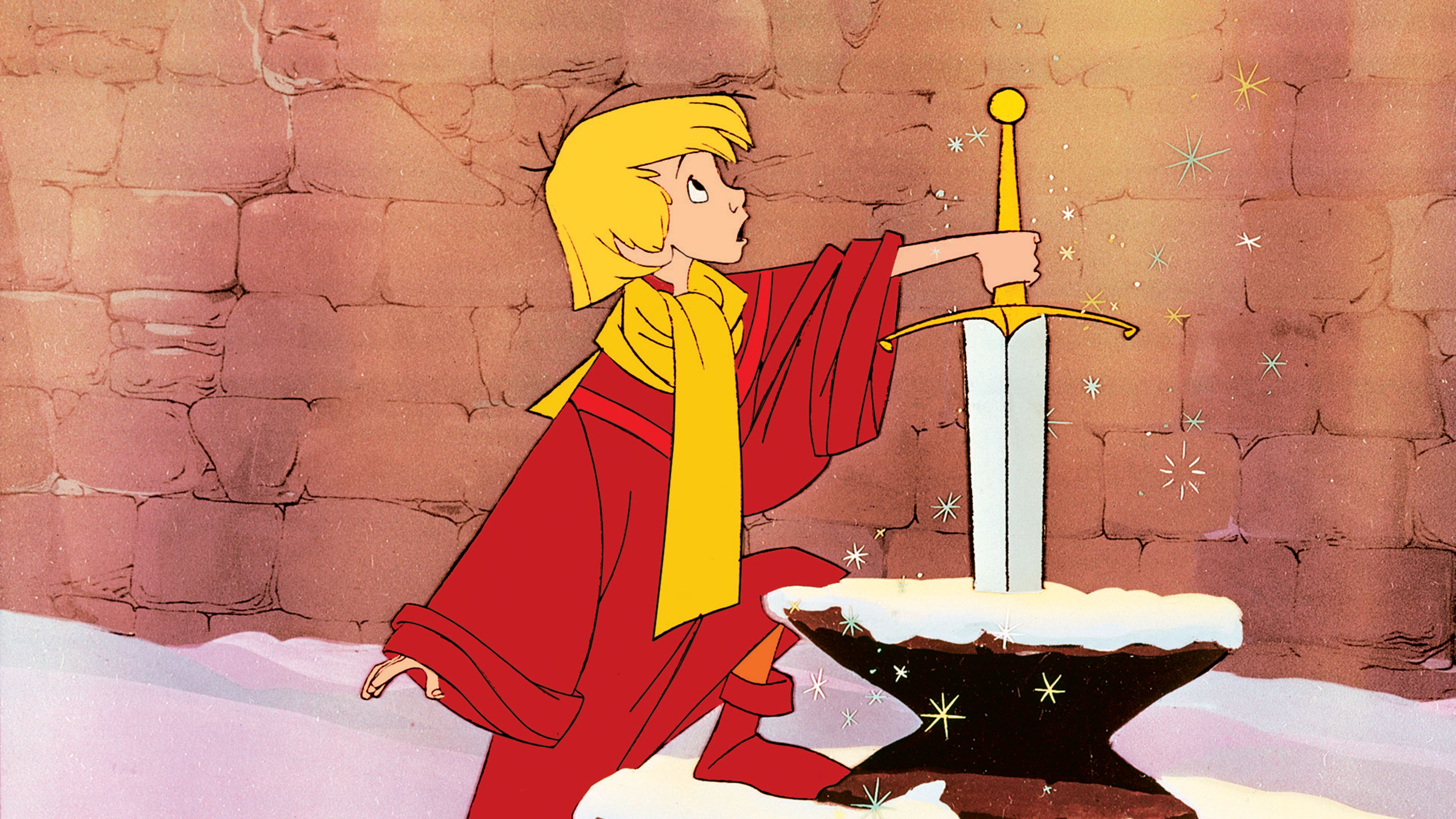 The Sword in the Stone
Disney+ Release, latest update Feb 16, 2019

Like Pinocchio, this one was first announced as in development way back in 2015 with Game of Thrones scribe Bryan Cogman penning the script. In 2018 the film was moved to Disney+ with Deadline calling it a "priority" project for the then upcoming streaming service. It was even due to begin filming in Ireland that year with Juan Carlos Fresnadillo as director. The latest update on the project came from The DisInsider's Skyler Shuler a year ago when it was reported that Fresnadillo and Cogman were still attached and filming was hoping to take place in Ireland that summer. Sadly that was not to be. It's currently unknown if The Sword in the Stone is just delayed or if the project is now on hold or cancelled. Before the renaissance era some of my earliest memories are renting the original from the video store every time I visited my father, so I would love to see this one happen.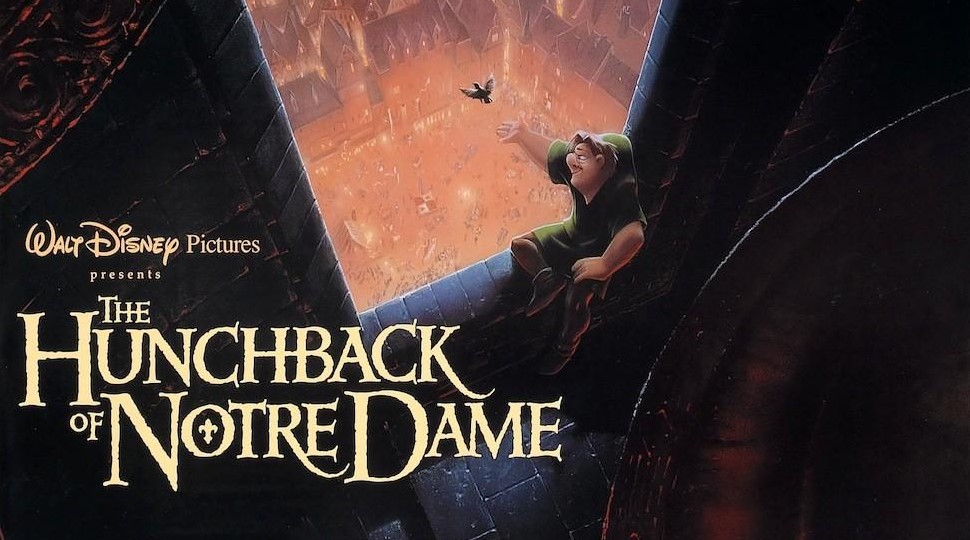 The Hunchback of Notre Dame
Release Type TBD, latest update Jan 19, 2019
In January 2019 Disney hired Tony-Award winning writer David Hwang to pen a live action adaptation of The Hunchback of Notre Dame that would draw inspiration from both their animated movie and Victor Hugo's classic novel. The Oscar winning team of Alan Menken and Stephen Swartz are reuniting to create new music for this adaptation, which will not feature songs created from the stage production. Josh Gad is co-producing the feature and may star as Quasimodo but no casting has yet taken place. No updates have been made since the initial announcement, but Variety did confirm the film was still in production when they announced the live action adaptation of Bambi last month. It's currently unknown whether Hunchback would receive a theatrical release or be created as a Disney+ Original movie. My gut feeling is that this will end up as a Disney+ Original but, as with Pinocchio, it likely depends on who ends up directing the movie.
The Jungle Book 2
Theatrical Release, latest update Oct 17, 2018
It's hard to find a better live action adaptation than The Jungle Book. An almost perfect blend of being faithful to the original whilst also updating the tale and offering something new. So it wasn't too surprising when Disney announced they would be doing a sequel with Jon Favreau returning to direct and Justin Marks returning to write the script. Originally anticipated to arrive as early as 2018, the sequel appeared to go on hold when Favreau took on The Lion King. Speaking with SlashFilm in 2018 Marks confirmed he had recently finished a draft of the screenplay and said that the sequel would both go further through Kipling and also borrow ideas that never made it to the screen from Bill Peet's original version of the Disney animated classic. At one point the plan was for Favreau to go from Lion King straight to Jungle Book 2. Even as late as October 2018 Neel Sethi confirmed that he would be returning as Mowgli and that Favreau would begin working on the sequel once he was done with The Lion King. But then a little thing called The Mandalorian happened and the Jungle Book sequel seems to have gone on indefinite hold. With Favreau now busy working on the second season of The Mandalorian it seems likely we won't be seeing any progress on The Jungle Book 2 for the foreseeable future.
Whilst it's likely that some of the above movies will never come to be, these last few are definitely in development hell and are unlikely to ever see light of day. I'm just listing them here for the sake of completion.
Tink
This one goes back to May 2015 when The Hollywood Reporter revealed that Reese Witherspoon was to produce and star in a feature focusing on Peter Pan's faithful fairy. Finding Dory's Victoria Strouse was to pen the script. In September that year Witherspoon shared a picture of herself on the Disney lot teasing a secret project that she couldn't wait to share, but Tink never made it out of Pixie Hollow. It's possible that the idea of a Tinker Bell movie could be revived for Margot Robbie if she does end up signing on for Peter Pan and Wendy and that film is a successful enough to warrant a spinoff.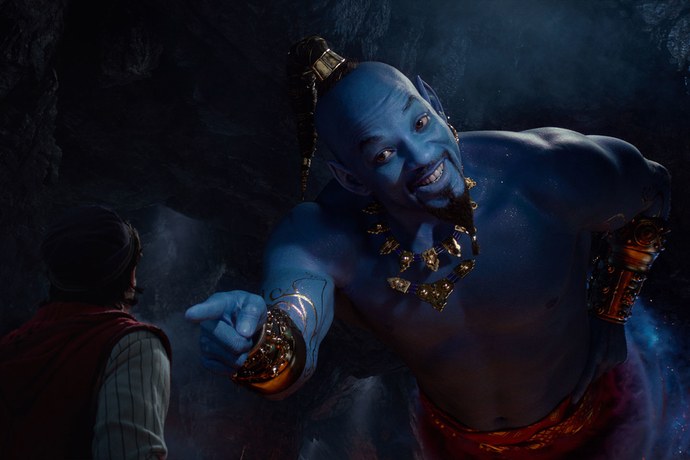 Genies
Another from 2015 is the Aladdin prequel Genies. First reported by The Hollywood Reporter, the film was said to be a live action comedy adventure focusing on the realm of Genies and showing how Aladdin's Genie ended up in the lamp. Written by Damian Shannon and Mark Swift the project was intended lead into a live action version of Aladdin. Obviously that didn't happen. Even at the time a lot of fans thought it was the wrong way round to do things as a badly received Genies could unintentionally have killed Aladdin before it even had a chance. Better to do Aladdin first and Genies as the spinoff/prequel. Fortunately it looks like Disney agreed. But with Aladdin 2 in the works and a spinoff being developed for Prince Anders, it looks like the idea of a Genies movie is well and truly trapped in the lamp.
Rose Red
2016 this time and Disney had plans for a live action film featuring Snow White's sister, Rose Red. The original script was by Justin Merz was a standalone tale unrelated to Snow White, but Evan Daugherty updated the story when pitching it to Disney, creating a companion tale in which Rose Red joins the seven dwarves on a dangerous quest to find a way to break the curse and save her sister. Maybe I shouldn't put this one in development hell just yet, after all The DisInsider reported in 2018 that Disney were eying Brie Larson, then midway through filming Captain Marvel, as Rose Red. But with Webb's Snow White now moving ahead I don't see Disney doing anything with Rose Red until they see how the original fairest of them all performs.
Prince Charming
Another Snow White related tale. Ever felt like you don't live up to your family's expectations? Neither does the other Prince Charming. Prince Charming was to focus on the twin brother of Prince Charming who, when his bother disappeared, must take over his identity and team up with Snow White to save the Princess Rosebud and his kingdom from an evil king. In November 2017 Stephen Chbosky signed on to rewrite, and potentially direct, Prince Charming for Disney but since then there have been no official updates on the project. The DisInsider revealed the first story details in May 2018 but I'm still inclined to say this one is now in development hell. Like with Rose Red, I wouldn't expect to hear anything on this one until Webb's Snow White is done. And even then I'm guessing both go the way of Genies.
So that's the list. Is your favorite on it? Personally I'm most excited for the Aladdin sequel, The Little Mermaid, and The Hunchback of Notre Dame. And Rapunzel if it is a Tangled adaptation. What can I say? I love Alan Menken musicals. I just hope if we keep getting more live action adaptations we get Hercules some day!